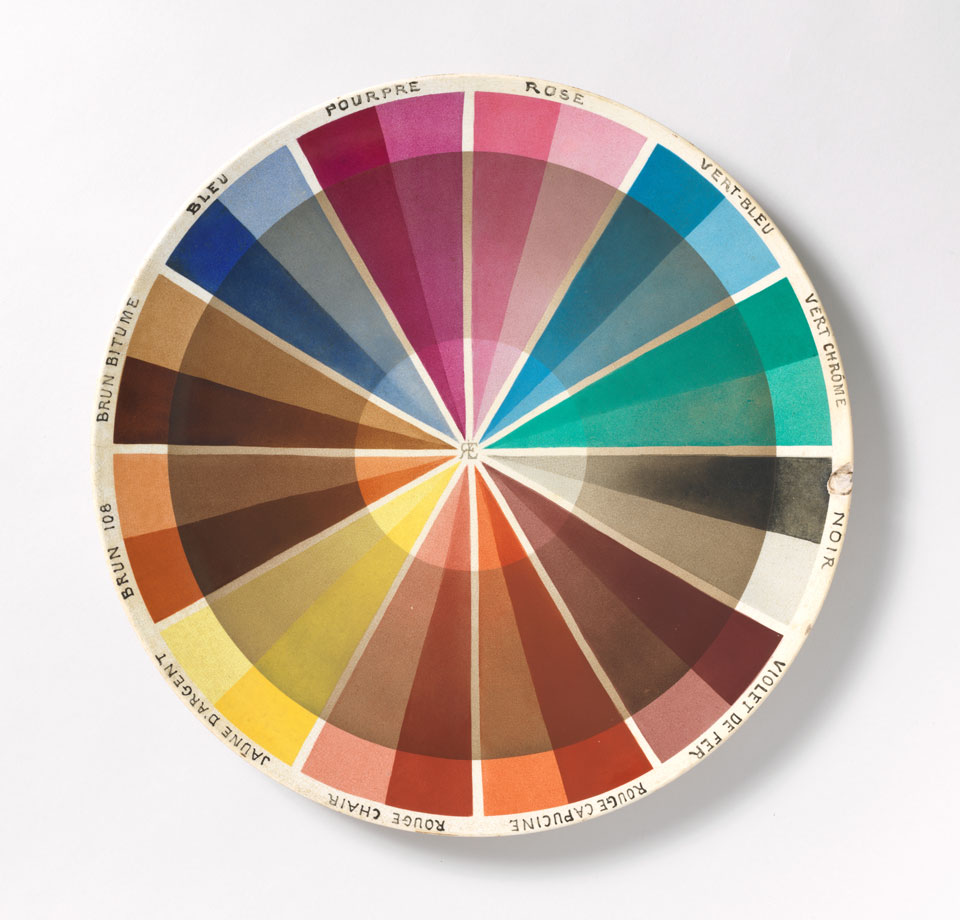 Quick — hit pause on whatever you're doing and take a look around you. What do you see? You're probably thinking of objects and your environment, perhaps a chair, a window, a tree. But you're also looking at vibrant and exhilarating mixes of hues; you're surrounded by them.
A new exhibition at New York's Cooper Hewitt, Smithsonian Design Museum, explores that wonderful world of color — and color perception. Because as objective a phenomenon as color may seem — red is red and blue is blue, right? — it's also quite subjective and personal. "In order to use color effectively," said Josef Albers, one of the artists whose work is on view, "it is necessary to recognize that color deceives continually."
Saturated: The Allure and Science of Color features 190 objects that highlight the impact of color in our lives, from psychedelic posters to Apple's candy-colored iMacs. It's a fascinating survey, one that's as entertaining as it is informative. One moment you're learning about Aristotle and Isaac Newton's theories on color, the next you're gazing at an ever-changing, magical floral installation by Karel Martens. Bonus: While at the museum — the location for our upcoming Spring/Summer 2019 runway — you can also take in the accompanying exhibitions, Color Decoded: The Textiles of Richard Landis and Iridescence, which tie back to the many-splendored theme.