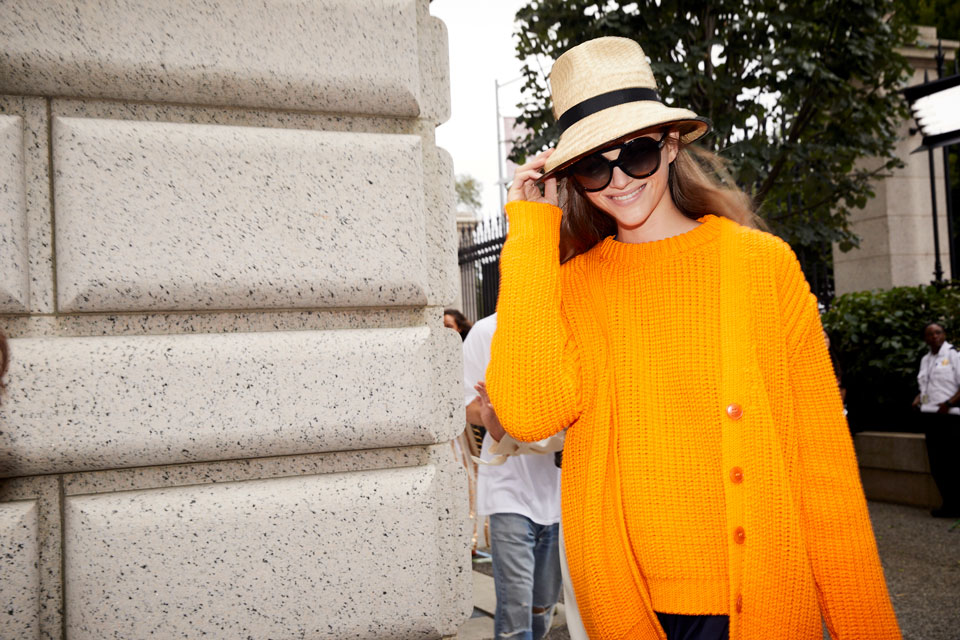 The Tory Daily editors break down the runway trends for Spring/Summer 2019.
WHEN LIFE GIVES YOU LEMONS
Ask for some orange and green, too. Spring's bold citrus hues brighten and balance the neutrals, in charming bird-print pants and dresses, striped tunics and scarves and delicate embroidery on airy white cotton dresses.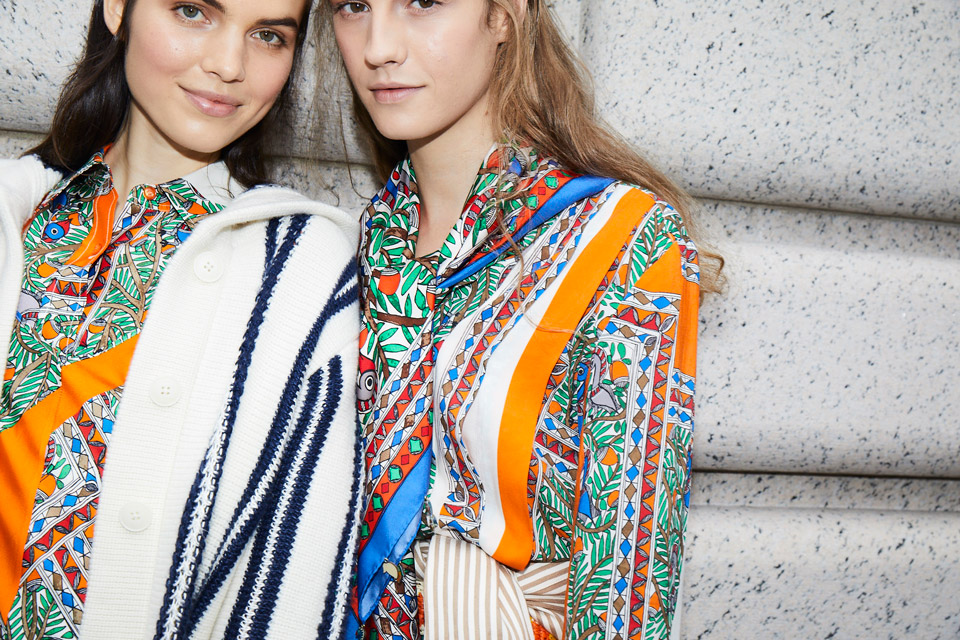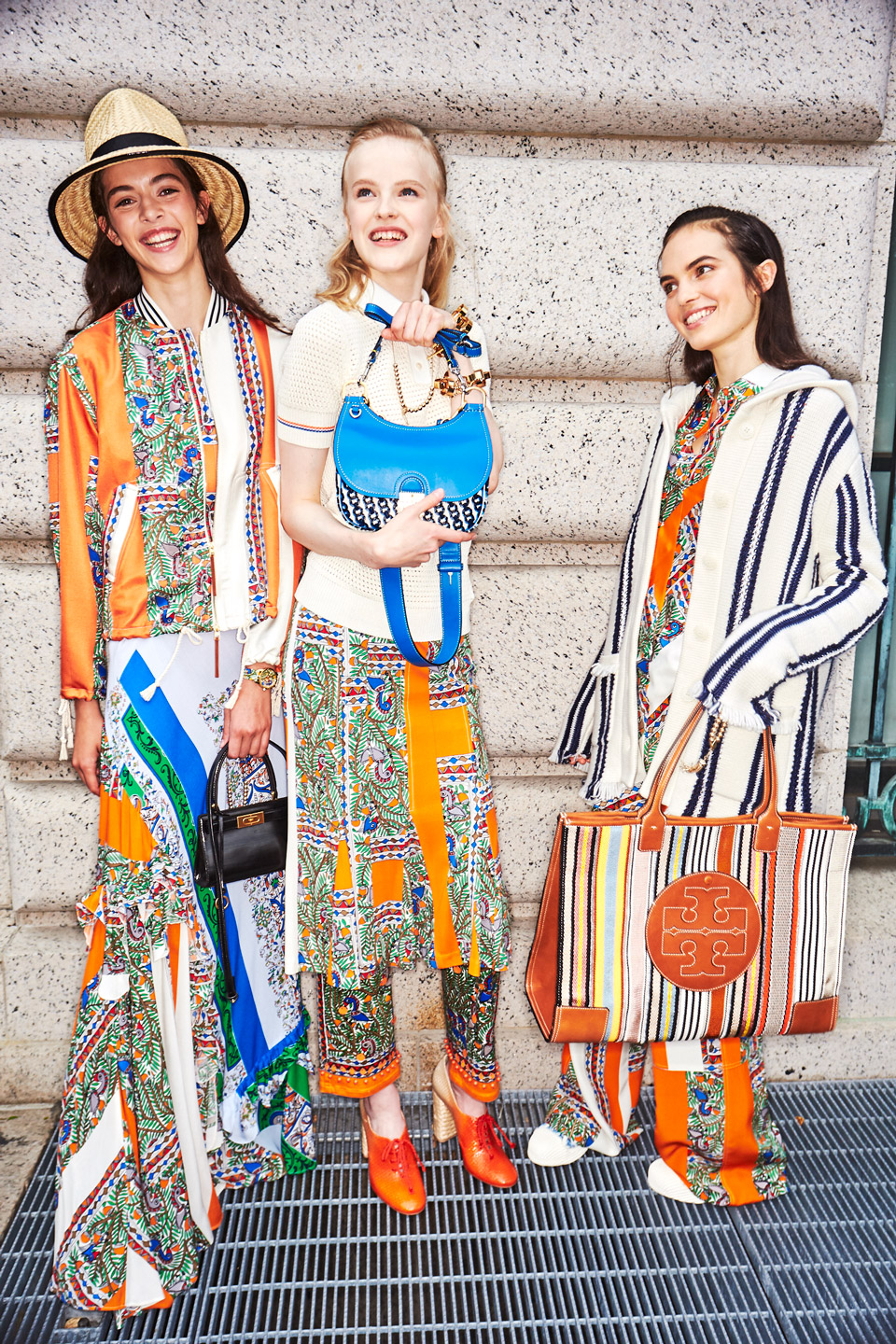 CREAM & SUGAR
Head toward neutral territory, too: crisp summer whites, subtle off-whites and every shade between beige and khaki.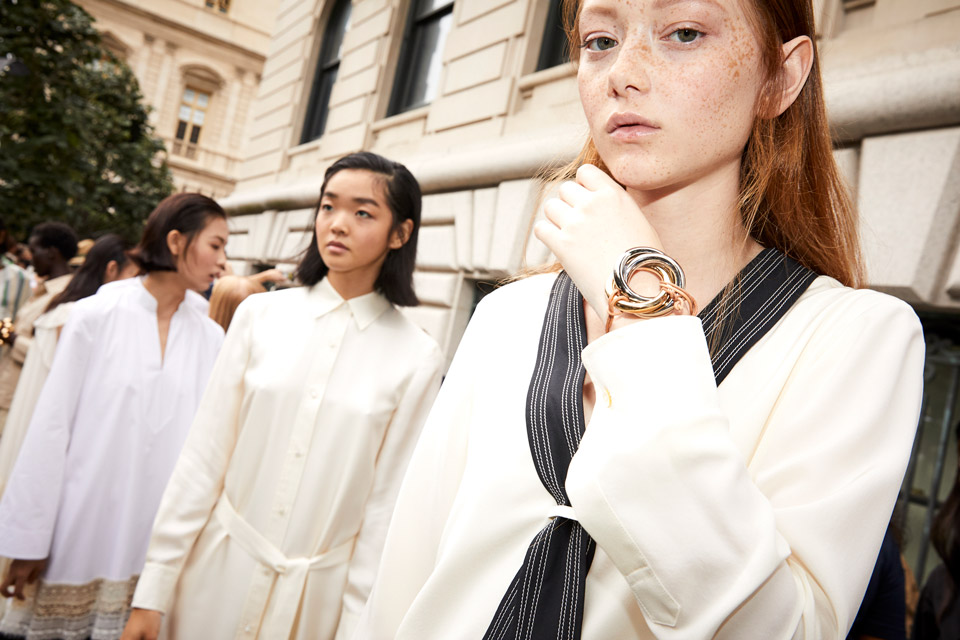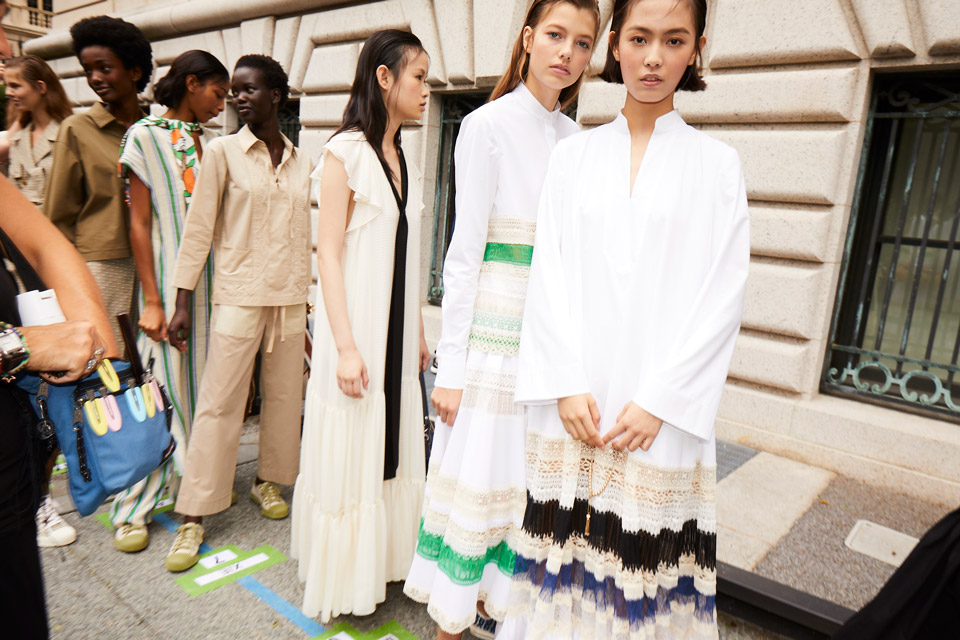 EASE UP
Silhouettes are generously cut and underscored with a bohemian ease: voluminous caftans, oversized tops, roomy jackets, pajama-like pants, full skirts… The point? Just relax.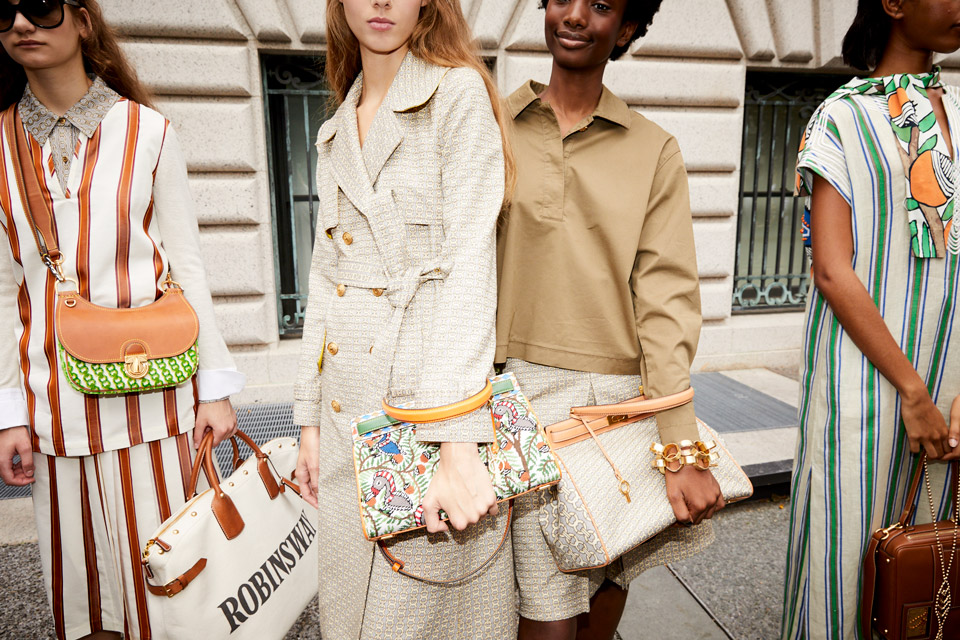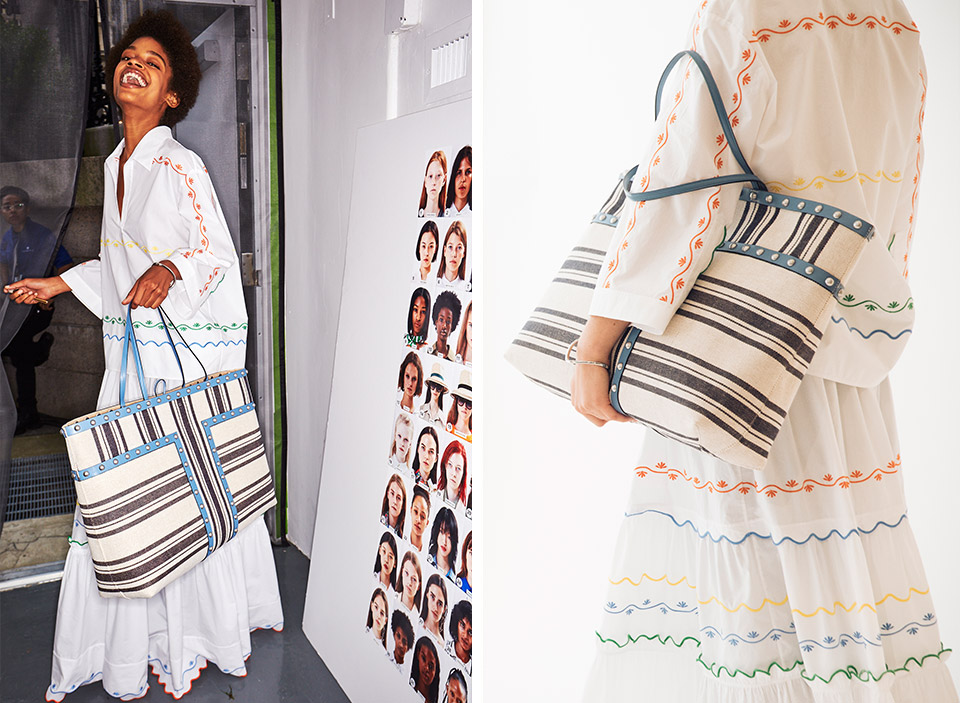 SHIRT TALES
From belted shirtdresses to nipped-waist safari looks, the season highlights the tailored style of a button-down.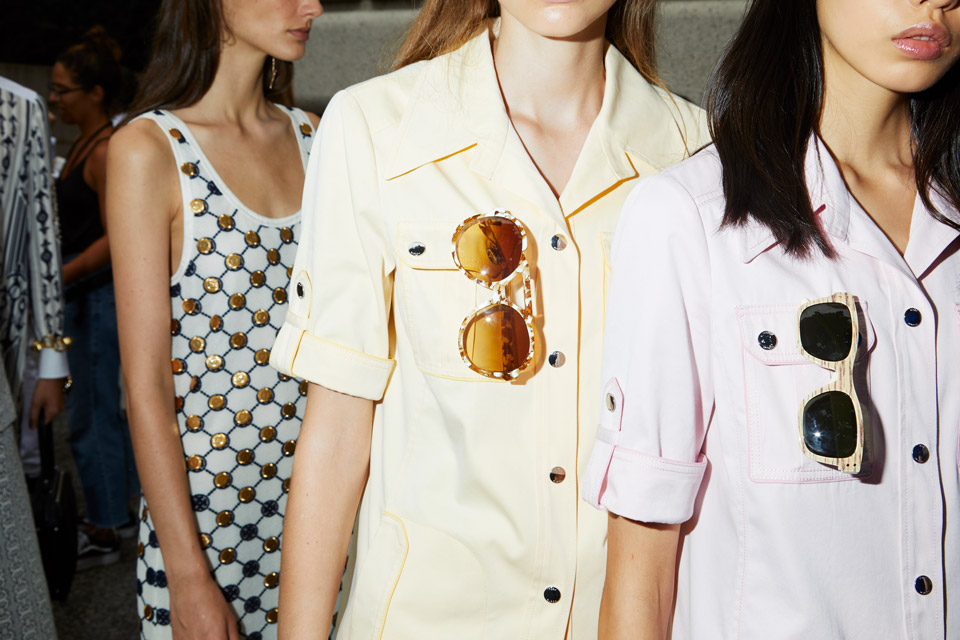 TRUE ROMANCE
Everyone could use a good love story. Buddy used to hide letters to Reva in the want ads of the local newspaper. For Spring/Summer 2019, some of his missives are embroidered into white and cream guipure lace dresses, gowns and tunics. One of our favorites is "Backseat Angel…You keep us awake playing oldies into the late." Sigh.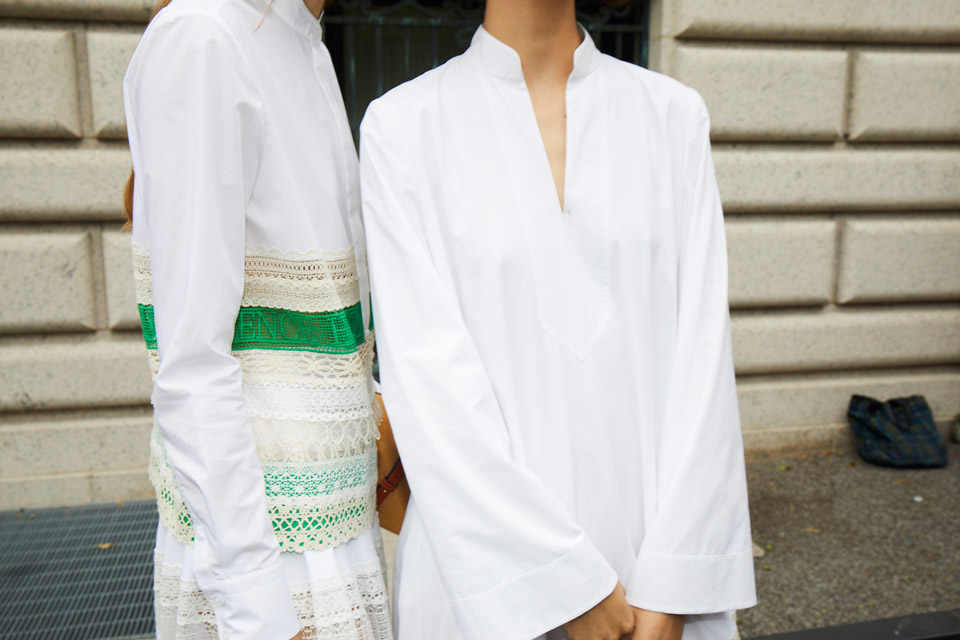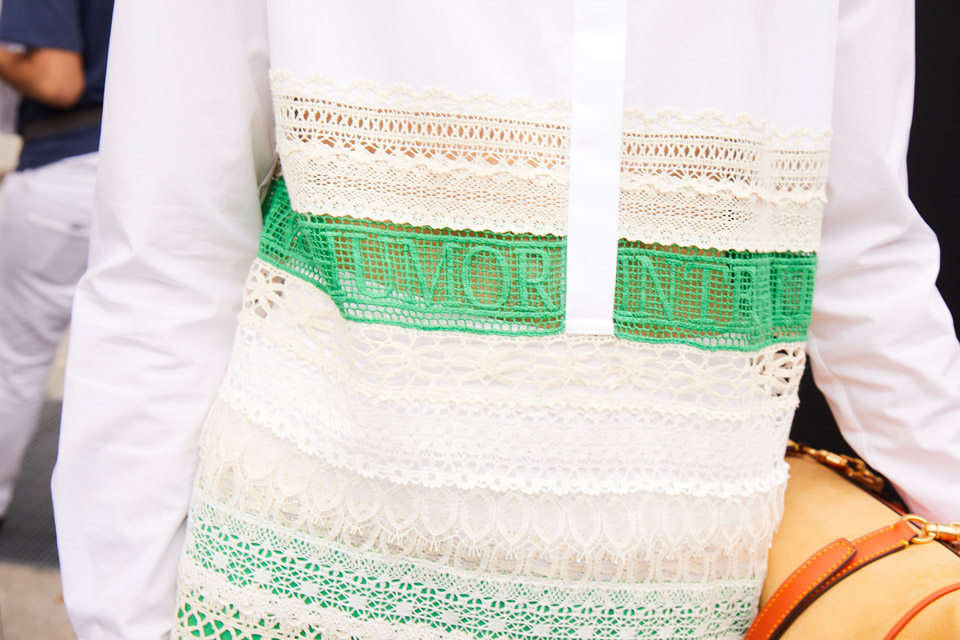 STRIPES FOR THE PICKING
The linear motifs come every which way, from nautical and multicolor styles to spliced patterns and broad shadow strips — all inspired by the relaxed summer shirts and a blazer worn by Tory's father, Buddy.