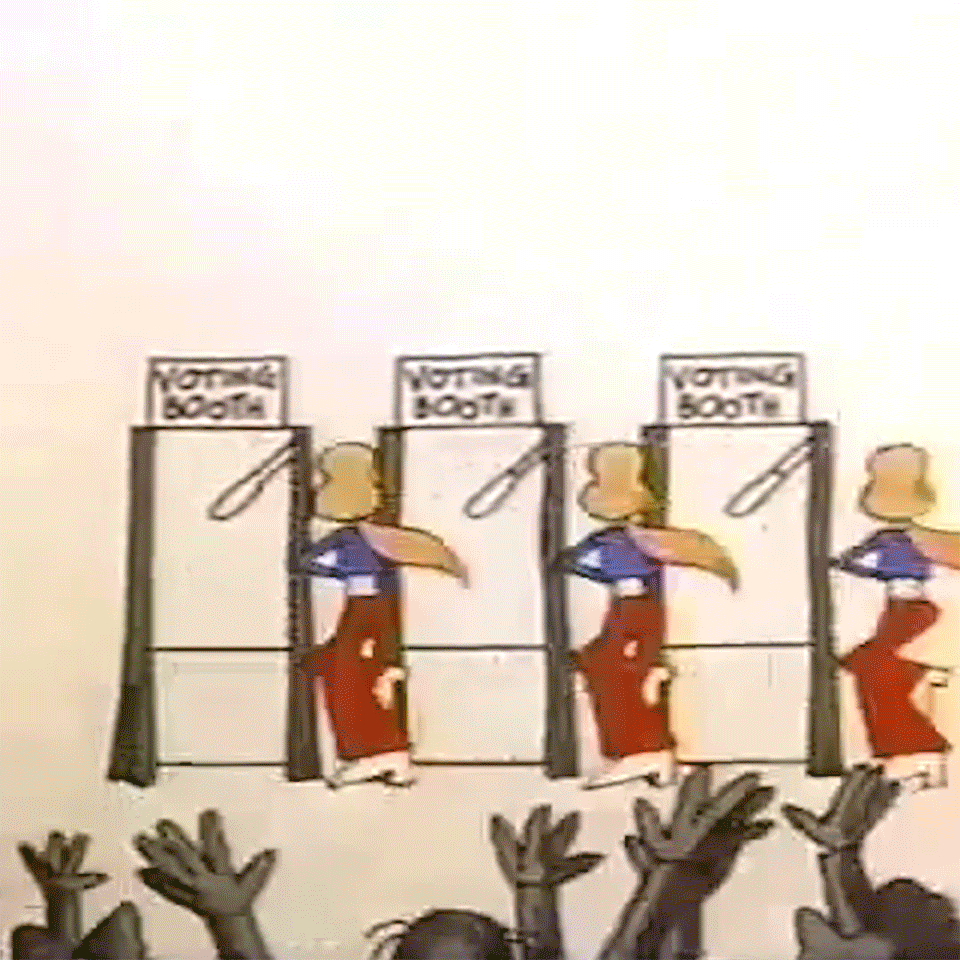 Everything you need to know about voting in one handy place, courtesy of the Tory Daily editors.
I'm not registered. Is it too late?
Not at all. The registration deadlines differ by state, but even the earliest deadline is still over two weeks away on October 7th. To learn your state's cut-off date, click here on theSkimm, and scroll to Dates to Know.
I'm in. How do I register?
Got two minutes? That's all it takes. Whether you're left, right or somewhere in the middle, register here with Eighteen x 18. It will take less time to register than it does to grab some caffeine at your local coffee shop.
Done! So… how do I vote?
If you're planning on voting in person, you can find out where to go here. Need to vote by mail? Get your absentee ballot here. Just remember that there are deadlines for both applying for and submitting your absentee ballots, which you can find here on theSkimm, under Dates to Know.
What's next?
Get informed. Read up on the issues and your state's candidates on theSkimm.
Where can I get Tory's Vote t-shirt?
Our limited-edition Vote t-shirts are available in our U.S. stores and at toryburch.com. 100% of net proceeds benefit Eighteen x 18 and its upcoming summit. P.S. Don't forget to show us your civic pride and tag us on Instagram: #ownyourvote!
For more on the #ownyourvote campaign, read what Tory has to say here.