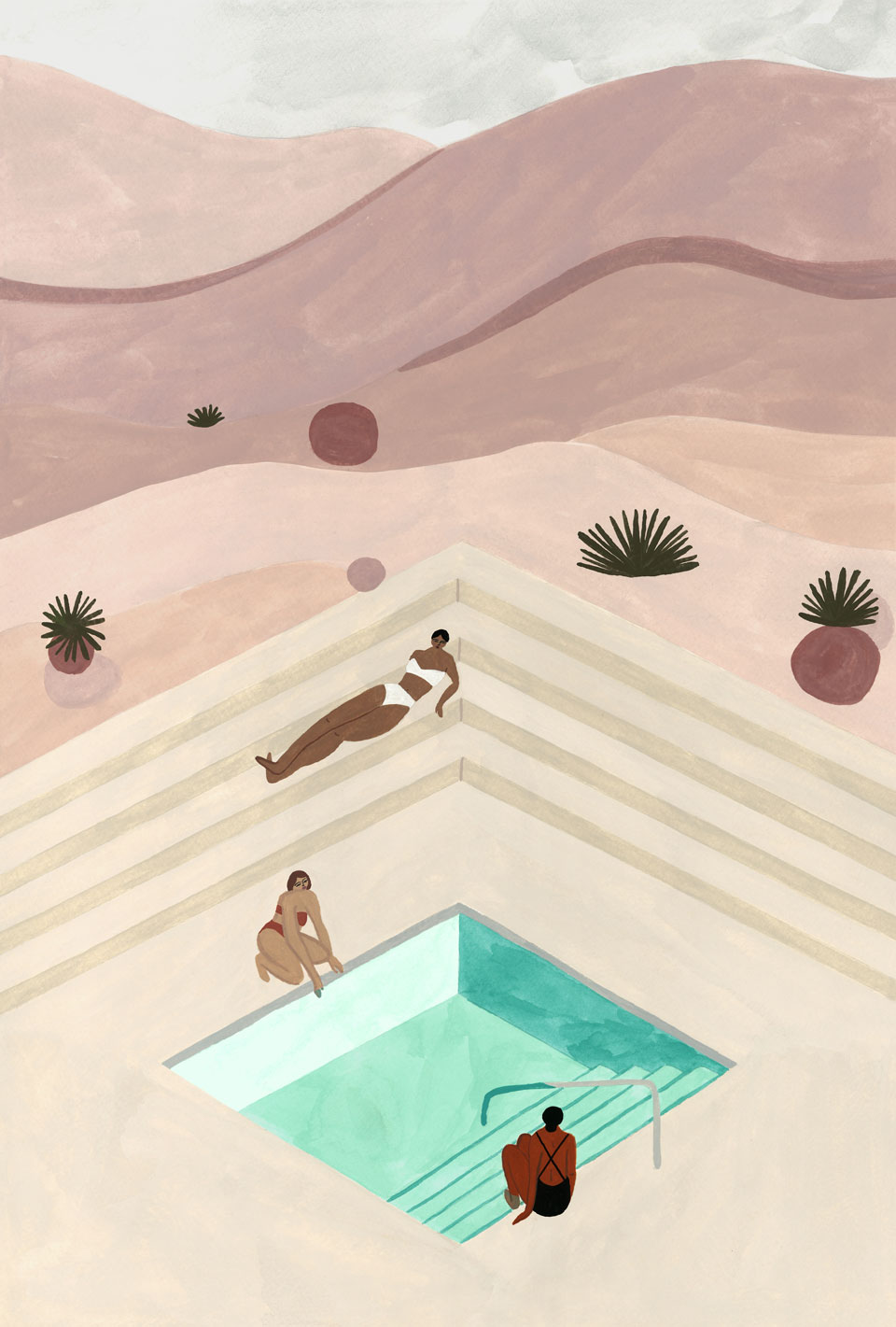 Oslo-based illustrator Isabelle Feliu looks to the far-flung corners of the world for inspiration. Her whimsical paintings instill a sense of wanderlust, depicting impeccably dressed women in some of our favorite places — Jaipur and Marrakech, to name a few. Here, we chat with the young artist to learn more about her unique style.
The art bug first bit when…
It's hard to point it out… I feel like I have always been interested in art. It was amazing to realize that everything could be a source of inspiration — it made everything much more interesting and It helped me to live more in the moment.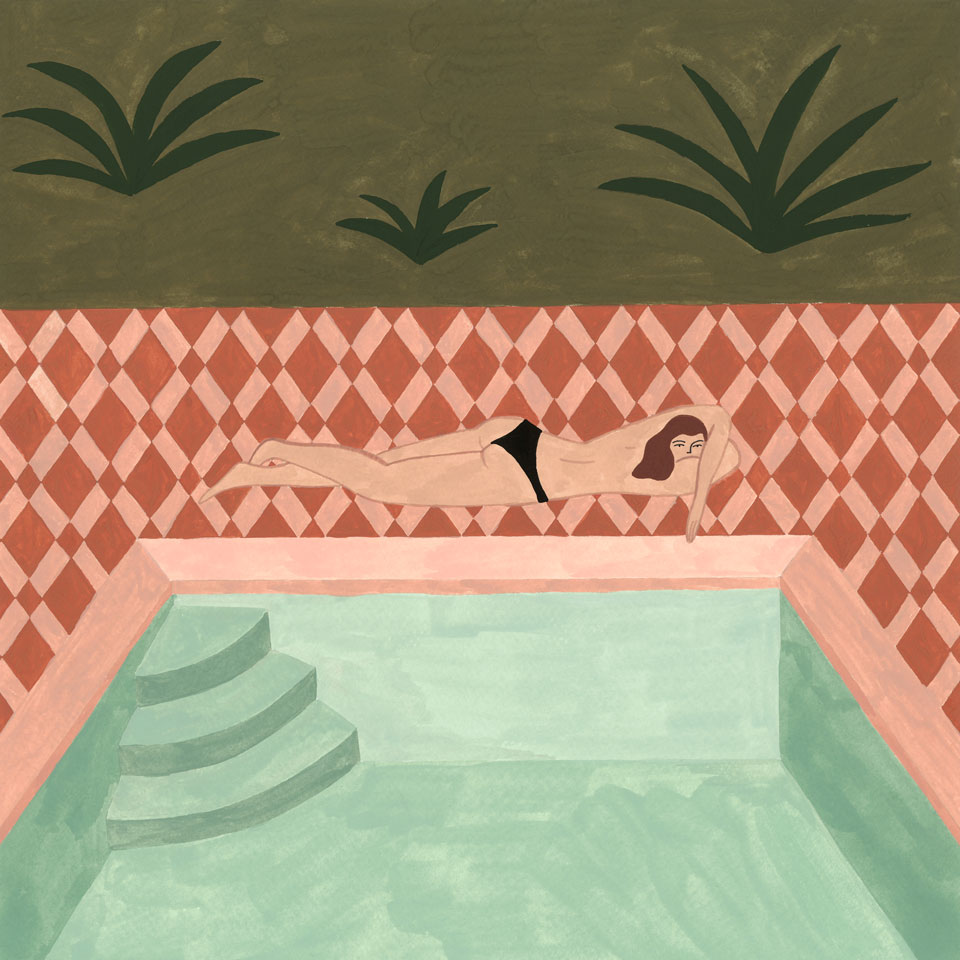 My signature style…
High-waisted jeans and a turtleneck
My favorite subjects to paint…
Women in imaginary places.
My preferred medium….
These days, gouache.
My art influences…
So many! Matisse, Pierre Boncompain, Louise Bourgeois, Milton Avery… I can't name them all.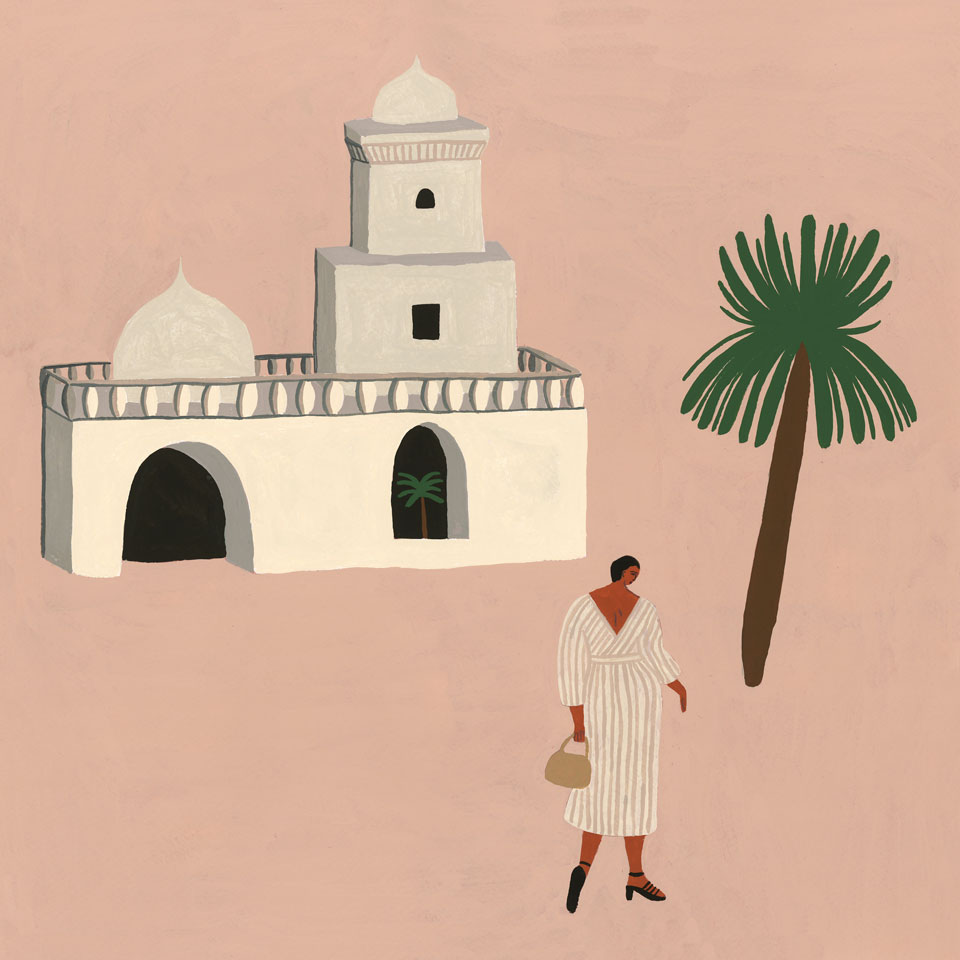 The places that inspire me most…
Marrakech! I also recently traveled to India, where I discovered stepwells and the city of Jaipur. I think about these places whenever I don't know what to draw.
Favorite accounts to follow on Instagram…
@mirandamakaroff's pictures are an impressive work of color and composition — mixing fashion and travels — and I often check them out for inspiration. I also love how @chaa_coco & @hillergoodspeed translate simple thoughts through their sketches. They are very relatable and, if I am feeling low, it always makes me feel better to look at them
I never travel without…
A little sketchbook and a set of watercolors
If I could work anywhere in the world…
I would work from a beautiful riad in Marrakech.
The last three places I traveled…
Vienna, Budapest and Dubrovnik