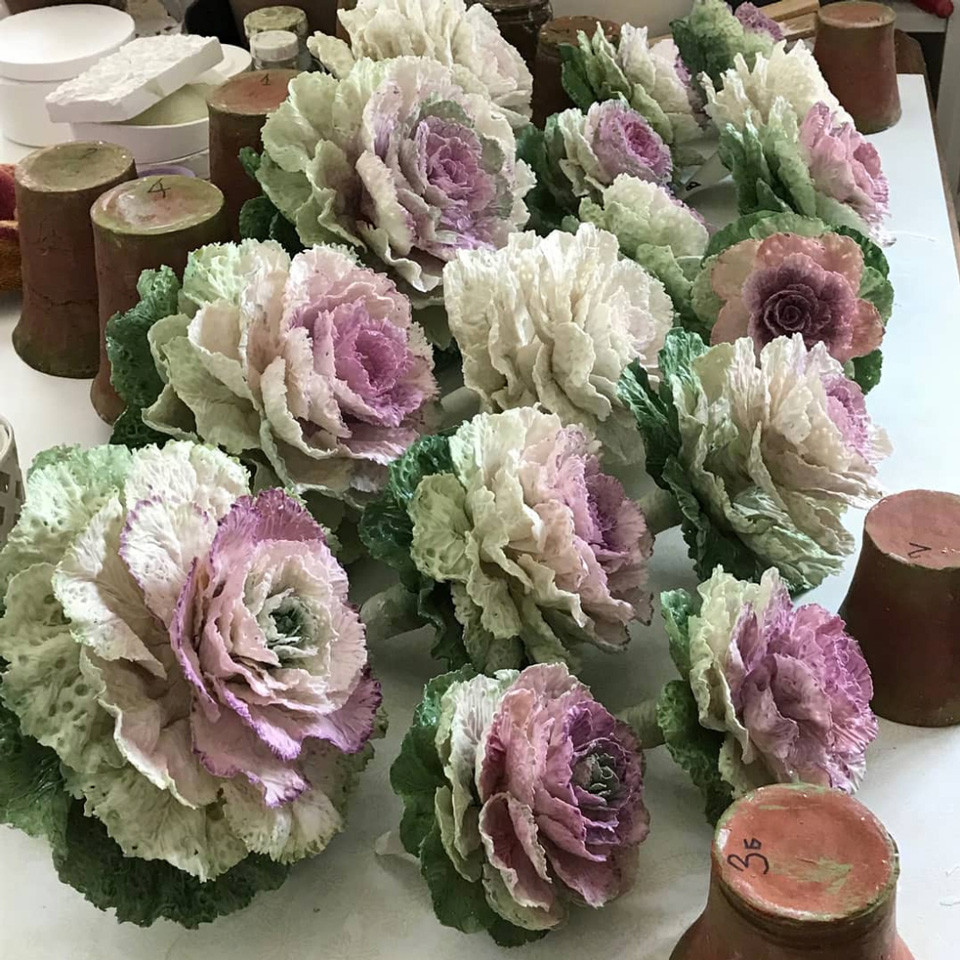 A quick Google search will reveal that blooms are an oft-used metaphor for life's impermanence, quoted by cultural heavyweights like Robert Frost and countless Buddhists. What would they make of Vladimir Kanevsky's oeuvre, we wonder? The Ukrainian artist, now based in New Jersey, has carved out a career creating incredibly lifelike floral sculptures, with fans including Carolyne Roehm, Lauren Santo Domingo and Gloria von Thurn und Taxis — and Tory. Here, we chat with Kanevsky, who opens up about the process and his favorite place for inspiration.
I became a floral artist because…
I don't think I am exactly a floral artist. I hope I am a sculptor using flowers as a theme, an occasion for my work. I could work (and I did) on portraits or landscapes, but I chose plants as an object that I happen to love. I might add that the theme of flowers is probably one of the oldest and most prevalent in the history of art and architecture.
My favorite part about what I do…
It is probably a junction of art and engineering. It reminds me of my first love — architecture. The beauty of the flower comes from its structure, anatomy, function, evolution. Studying and translating this beauty into different mediums give me great joy.
And the most challenging part…
Porcelain is a very capricious material. Using it in quite unconventional ways is challenging.
Favorite type of flower to recreate…
I love all flowers, but for my work I need flowers that give me an occasion to create a sculpture, like towering hollyhocks, or the flexible morning glory.
My favorite (real-life) flowers or bouquets to have at home…
I have a great time at 7 AM on Valentine's Day in a flower shop…
Favorite garden in the world…
There are many incredible, splendid, fabulous gardens in the world. English landscape gardens, French formal gardens, Italian villas, traditional Japanese gardens, but there is a garden next door that I love like my family and visit as often as I can: New York Botanical Garden. In the spring, when early flowers start blooming, when Auricula Theater is already set up, Edita [my wife and business partner] and I will be there with our cameras and our lunch in a bag.