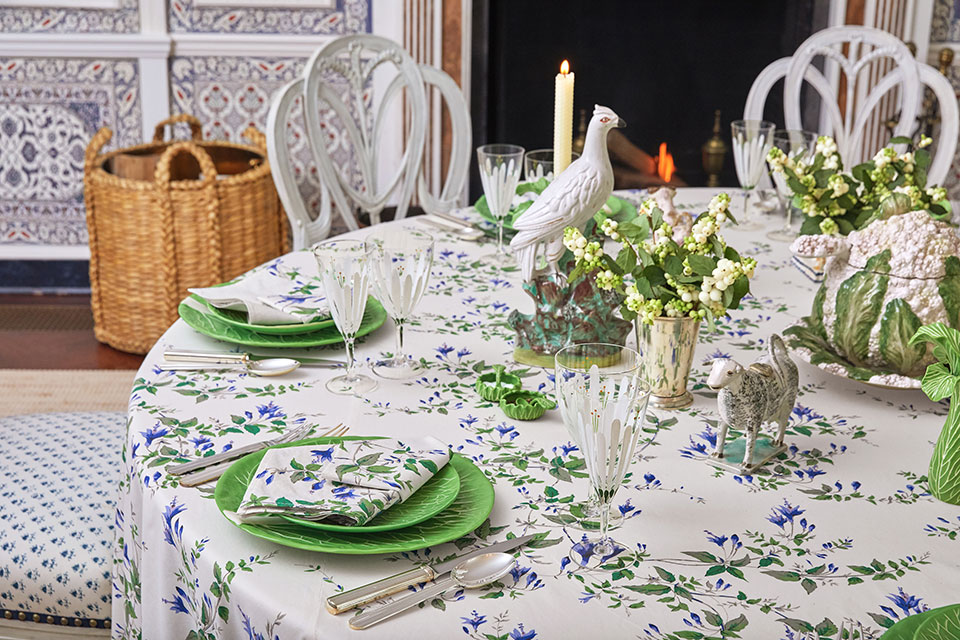 Tory shares her table-setting tips…
1. I set the table with fresh flowers. I keep the arrangements low, so they don't block conversation. Even when done subtly — in a small vase on a side table — flowers can instantly brighten up a room.
2. A cohesive color palette keeps the table from looking overwhelmed. I mix blue, white and green year-round — it's a timeless color combination.
3. Candles are great, but if they're for dinner, I prefer unscented, so the fragrance doesn't compete with the food. Especially on Thanksgiving.
4. I like to add small objets I have picked up on my travels. A riding cup, a bud vase, a tiny statue. They add color and start conversations.
5. Play with prints. Tablecloths, linens…even stemware can have a little motif on it that speaks back to the colors of the table. Have fun.