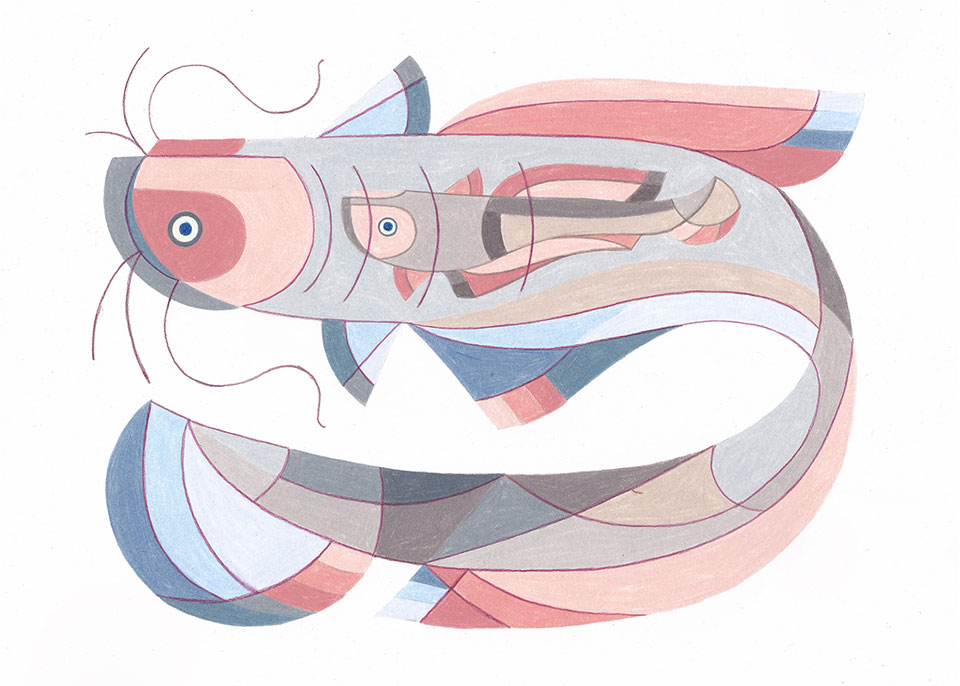 This holiday season, Tory tapped Pratt Institute graduate Maddie Edgar to illustrate Susan Miller's Gifts by Zodiac Sign. We caught up with the artist — who recently relocated from New York to Los Angeles via a 47-day road trip — to discuss her journey into art and why this project was so different from the rest.
The art bug first bit when…
I grew up in a house where the living room was a giant art studio meets dancing stage meets music venue for my sisters and me. My grandparents and parents surrounded us with all kinds of art, which definitely made an impression on me at an early age. You could find me scribbling on the floor with a crayon, my sister Jessie banging on the piano and my other sister Isabelle doing interpretive dance. And to top it off, we were all dressed in the most fantastic, ridiculous outfits from the dress-up box in the corner.
My signature style…
I work mostly with colored pencils and then transfer the drawings to my computer depending on the project. A lot of my work is built from geometrics — my mind breaks down visuals into their basic shapes, which I then use to build forms. I think that this way of thinking comes from my experience with printmaking in college.
My art influences…
I'm inspired by many current illustrators, like Carson Ellis, William Grill, Jon Klassen and JooHee Yoon. Lots of children's book illustrators are important to me, as well as classic painters, from Henri Rousseau to David Hockney. I am constantly influenced by nature — it inspires me every single day.
This project was special or different because…
It was a lot of fun for many reasons. Taking the elements from each Zodiac sign into consideration and then interpreting them into a series of images was a great challenge. I also did some cell animation, which is always fun to add to illustrations!
My favorite presents to give…
Experience-based gifts are definitely the most fun to give.
And on my wish list…
New climbing shoes, a trip to a new place and pottery classes.
Holiday traditions I look forward to most…
Going home to spend time with family is a big one for me. Also, going to New Hampshire to play in the snow is the best — being cozy inside and then running around, hiking and snowshoeing outside is so much fun. And, of course, my mom and dad's latkes with sour cream and homemade applesauce.