Down the block from Mandolin Aegean Bistro — Ahmet Erkaya and Anastasia Koutsioukis' beloved restaurant in the heart of Miami's design district — sits its cool younger sister, Mrs. Mandolin. The café-meets-lifestyle boutique is a Mediterranean haven for art and design lovers to sit and enjoy coffee and home-baked goods or shop incredible global home and fashion brands. Here, we speak with the "Mrs." to get a feel for the ins-and-outs of owning a business and Miami's creative scene.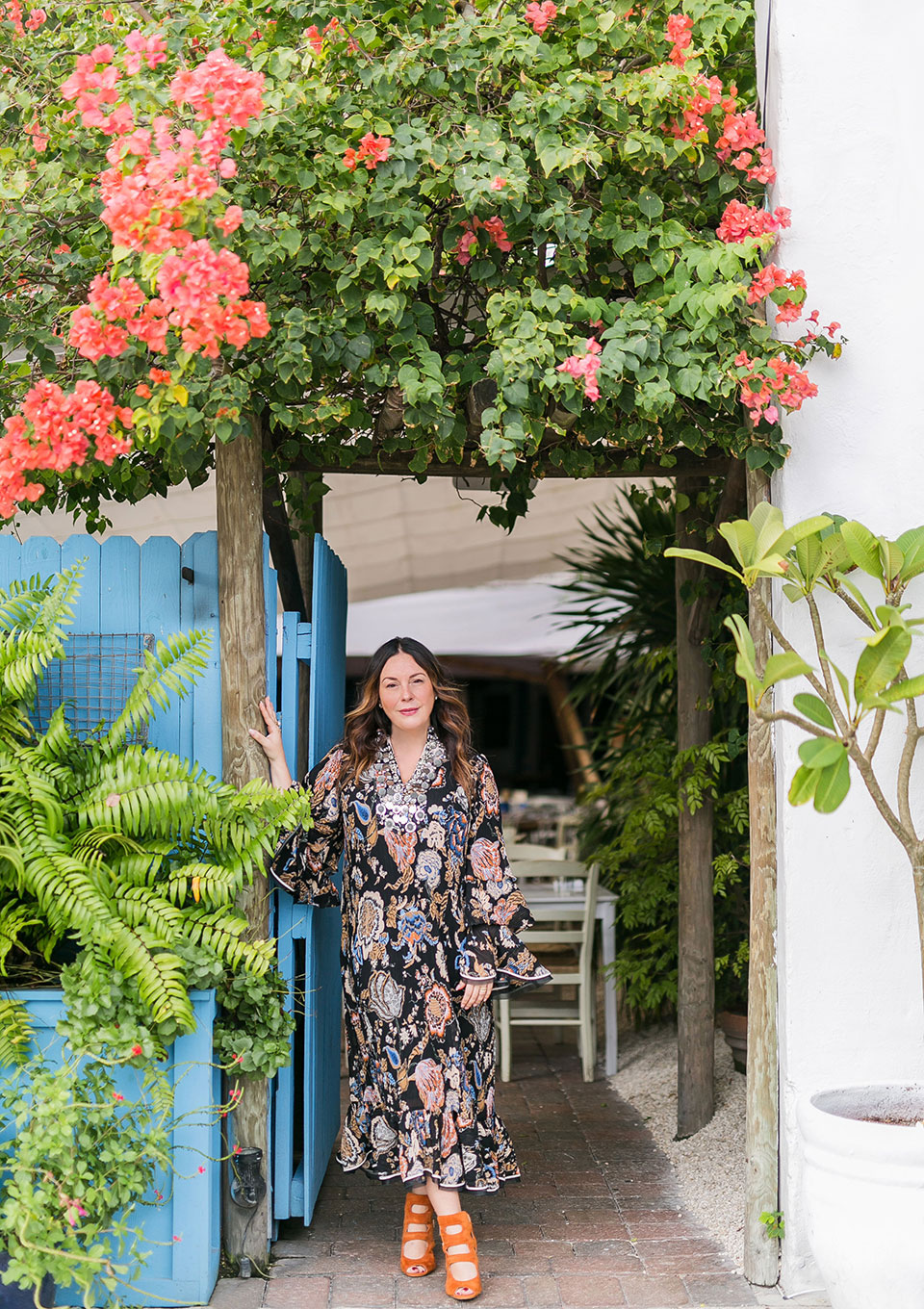 I was inspired to launch Mrs. Mandolin because…
Over time our restaurant became more than just an eating establishment, it is an extension of our lifestyle. At Mandolin, we were creating these memorable moments, and Mrs. Mandolin is a way for people to bring a piece of that home with them.
The store was inspired by an accumulation of experiences that happened in my life, from working in fashion in New York City to sourcing for our other restaurant outposts in London, Berlin and Istanbul. I kept coming across so many incredible brands and I wanted to share those finds with others. Exchanging ideas and sharing food with friends around the table, I realized that it wasn't just about how we ate, but how we lived — how we traveled, how we dressed, how we decorated our homes and how we entertained were all inclusive. It was at this point that I felt we could bring all those ideas under one roof.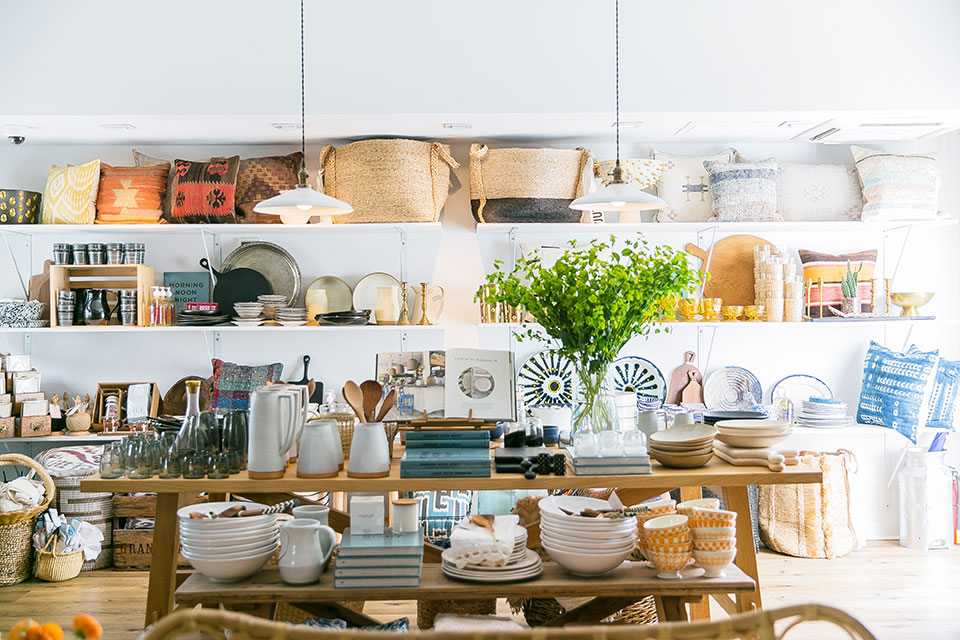 The most exciting part about owning a business…
You have the creative freedom to build something that is fully your own personal expression. I realized in time, and after gaining the confidence, that I could create my own set of rules. One thing I've learned is that everyone has the capacity within them to make their dreams a reality.
Also, the people I encounter daily have enriched my life, whether it's the brands who share a similar passion for what they are doing or the individuals I work with who are helping turn this vision into a reality, it always comes back to the people. We are connected and simply greater together.
At Mrs. Mandolin, we combine all the things I love – food, fashion and homewares inspired by the effortless ease and simplicity of Mediterranean living. A sense of home, where retail and hospitality merge.
And the unique challenges…
Despite Mandolin being in business for ten years, opening Mrs. Mandolin still took a lot of courage and a lot more work than you would ever assume. I felt the same fear and excitement that I did a decade ago when we opened our restaurant because you are birthing an idea all over again. It's been such a learning experience, but the rewards are worth the work. I feel re-energized by what I do. My day is fulfilled by my team, my friends and the people I meet daily – they encourage me to keep going.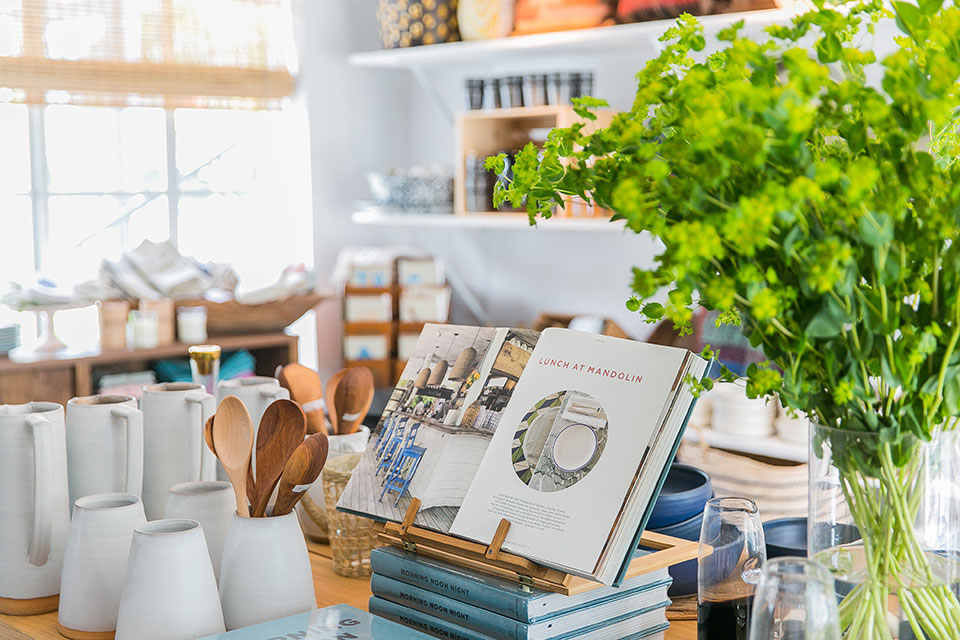 I would tell my younger self…
Not to sweat the small stuff. Sometimes we focus too much on the little things that don't matter as much in the bigger picture. I wish I had asked for more advice along the way, it would have saved me a lot of time figuring things out. That is what having experienced friends and mentors are for – ask questions and ask for help! If friends and family are offering you a hand, take it! It saves you so much time and grief.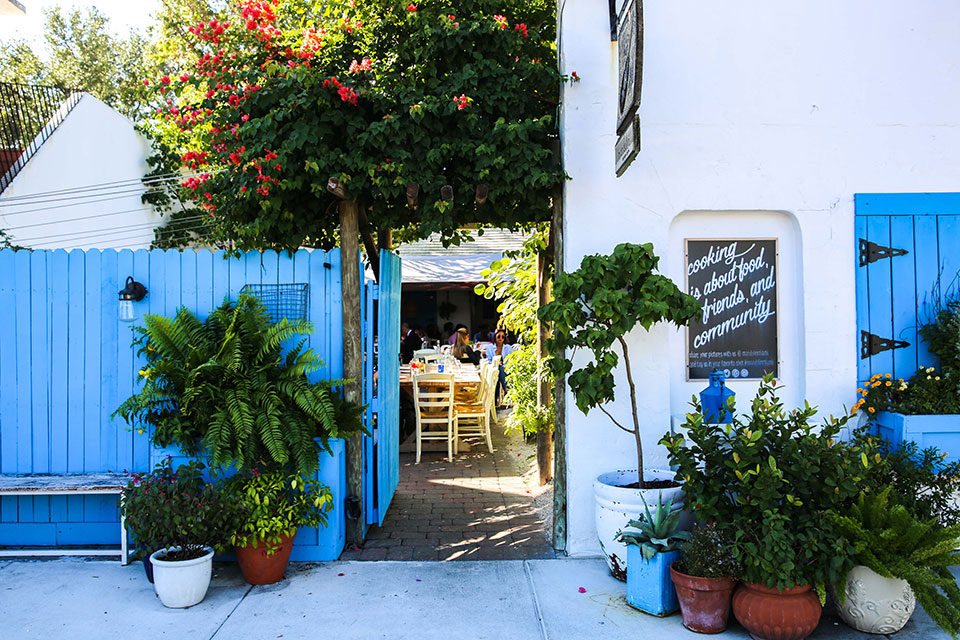 Best career advice ever received…
Know your worth. I'm still trying to work on this. Owning your own business comes with a lot of vulnerability. It brings up a lot of insecurities and I think the best advice I've ever received is to recognize your own value. It all starts from you.
Miami is…
Going through a renaissance, and the creative community is helping to redefine the new Miami. We are a cosmopolitan city with a thriving art, culture and food scene. It's the most international city outside of New York. A city of hidden gems. It's so exciting to watch it evolve and to be a part of that change. There is a real entrepreneurial spirit, yet still a balance of life. Miami seduces you. It's friendly people, the different cultures, the turquoise beaches, the ease of life, the Latin influence, the Art Deco architecture, the lush landscape, the weather, the palm trees, the opportunities, the development, the skyline, the ocean and the most spectacular pink sunsets are what makes it magical.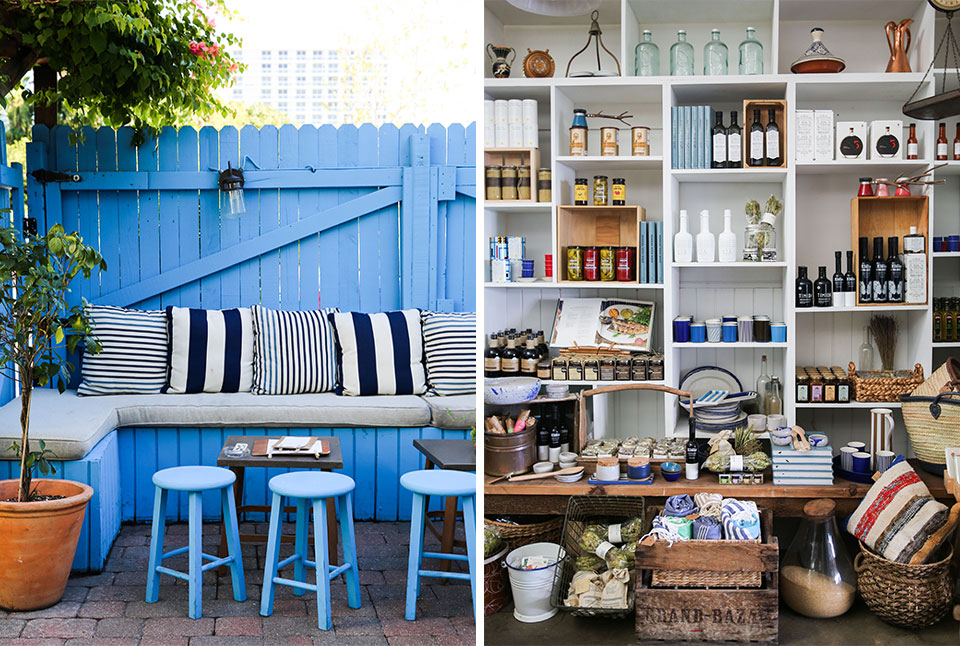 I look to art and design for…
inspiration! Miami has a very vibrant art scene and Art Basel and Design Miami were integral in putting Miami back on the map. When we first opened Mandolin, and we were a very small bistro in the then emerging design district, it was the design and art community that embraced us first. They appreciated what we had created and became our extended family. It was through the exchanging of ideas that I learned there was a demand for something authentic and soulful. That's what art does, it provokes us to ask questions, to create those conversations. Just like food, art is a universal language that is inclusive.