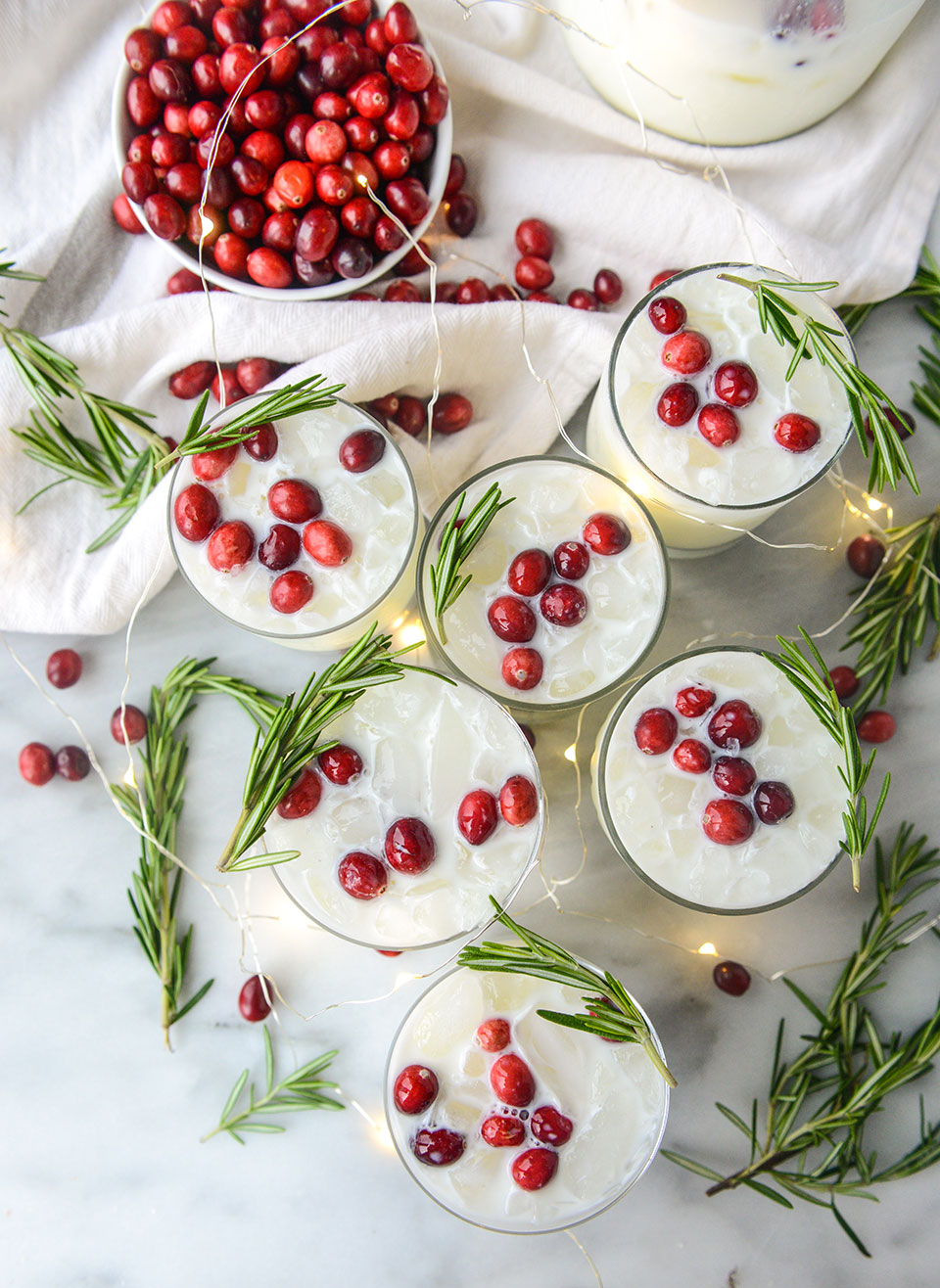 Margaritas don't exactly call to mind pine trees, snow and Old Saint Nick. Really, the only place we can see ourselves drinking the cocktail is on the beach. With sand. And sun. We love the exception to the rule, though, like this White Christmas Margarita Punch recipe from How Sweet Eats.
Ingredients:
10 oz silver tequila
8 oz grand marnier
8 oz lime juice
8 oz coconut water
8 oz canned coconut milk
6 oz coconut cream
6 oz coconut rum
6 oz simple syrup
1 tsp coconut extract, if desired
for garnish: sprigs of rosemary and fresh cranberries
Directions:
Mix all ingredients together well – I find that for a large scale drink like this with something creamy (the coconut), it works best to make it in a large measuring glass or bowl and whisk it all together as opposed to shaking it. If desired, you can add 1 to 2 teaspoons of coconut extract for more islandy coconut flavor! Taste and add more syrup if you'd like more sweetness.
Note: to make the simple syrup, combined equal parts sugar and water (like 1 cup sugar, 1 cup water) in a saucepan over medium heat. Whisk constantly until the sugar dissolves and the mixture comes to a boil, then remove from heat and let cool completely.