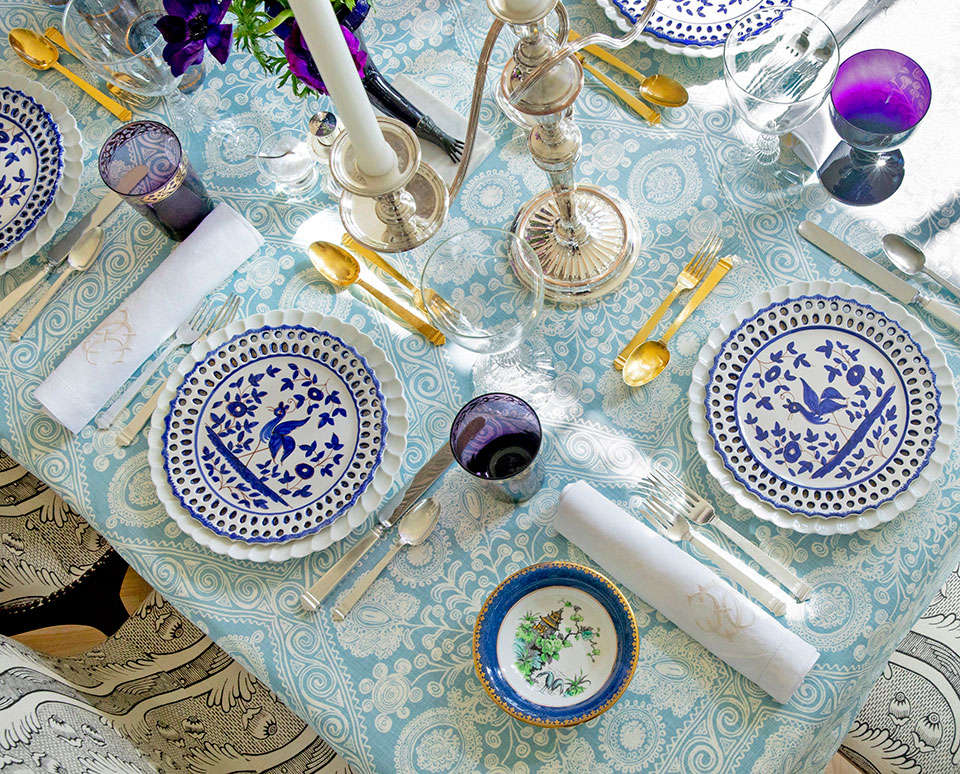 At Tory Daily, we're always on the lookout for table-setting inspiration — especially during the holidays. Recently, we turned to interior designer Charlotte Barnes, who styled a festive display using our Oiseau salad plates, mixed metals and colorful drinkware. Below, Barnes shares her top hosting tips and advice for setting the perfect table.
To create a great tablescape, start with…
I believe the best tables are a mix of different colors and patterns, and I like to use a beautiful cloth as a backdrop.
And during the holidays, always add…
Rich color — with both flowers and glasses. I also always use place cards: Thoughtful seating is key during the holidays.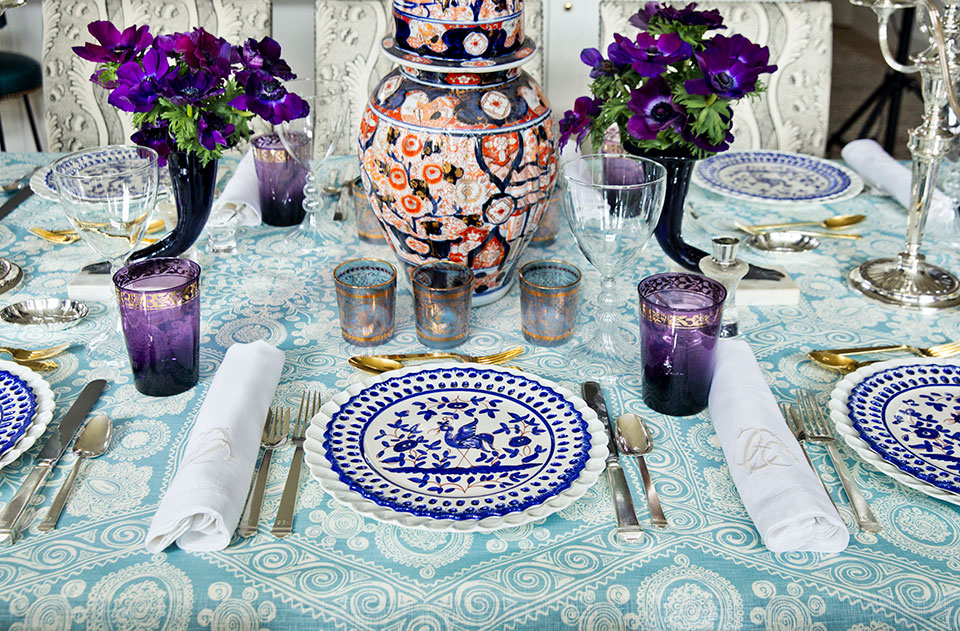 The most memorable table I ever created…
Was for my daughter's wedding. No flowers, Quadrille tablecloths and napkins and hundreds of candles.
Top tips for hosting during the holidays…
1. My greatest pleasure is being surrounded by family and friends. During the holidays, people are always dropping in, so I make sure to have our favorite things to eat and drink on hand (in excess!).
2. Find a drink that is easy to make and serve. I like Lillet with an orange slice and a sprig of rosemary. It is festive and delicious and has become something that our guests look forward to every year.
3. Have cheese and crackers on hand. We love Pierre Robert at room temperature. It's delicious. And lots of William Poll potato chips — they are amazing.
4. I start collecting presents throughout the year so that I can have more time with my family when they arrive. Get those presents wrapped early!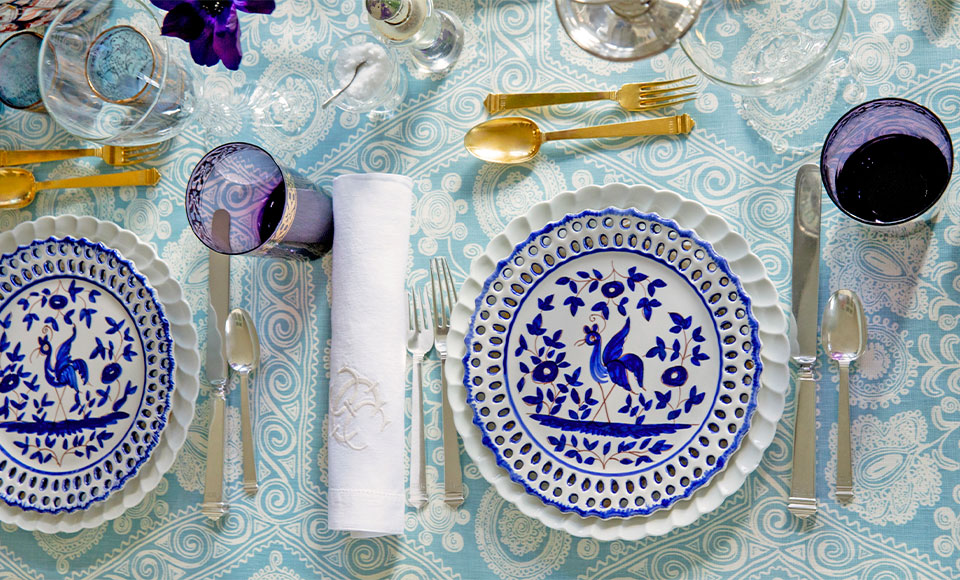 If I had to choose a color palette to live by…
I am all about mixing my collections of silver and gold with old and new pieces…I like to call it "traditional but not." When you buy what you love, you will always find a place for it!
My favorite design resources…
In this digital age we live in, Instagram, of course, is a great resource. A dear longtime friend of mine has an account, @TableDressUp, which is great for table inspiration…There is also nothing like referring to a book!