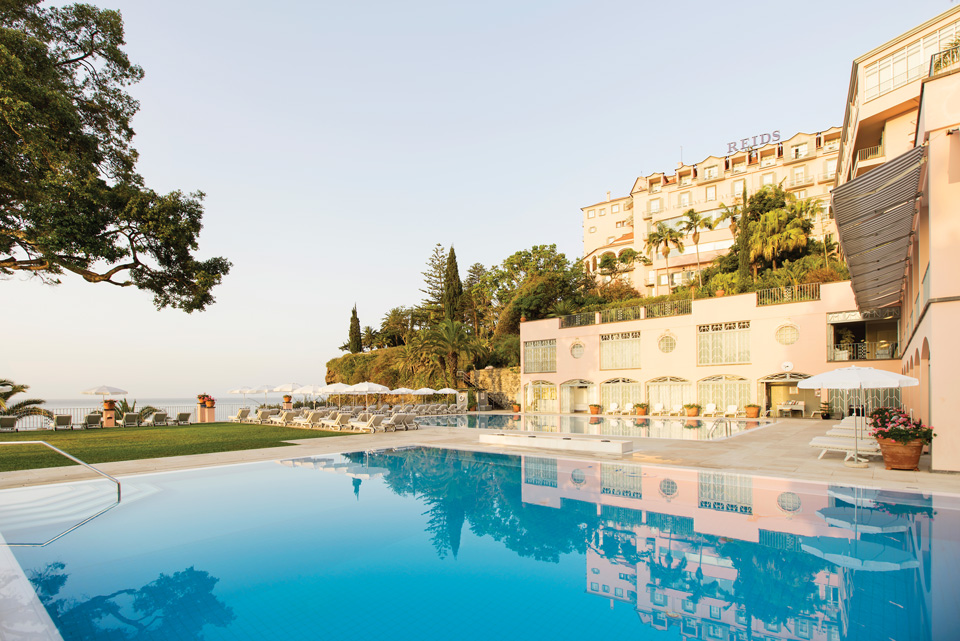 Belmond Reid's Palace
sings high from the cliffs of Madeira, the small Portuguese island known for its rugged coastline and mountainous terrain. Opened in 1891, the more-than-a-century-old hotel boasts 158 rooms and breathtaking views of the Atlantic. It has a retro glamour and elegance that other properties have struggled to maintain through renovations and ever-changing trends. Soaring pink walls, cliffside swimming pools with crisp white umbrellas, classically modern suites with vintage flair… it strikes the perfect balance between nostalgic and new.
There are four restaurants — one of which, William, is Michelin-starred — and a gorgeous terrace for afternoon tea, a tradition that dates back to the hotel's earliest days. The hotel even organizes day trips for guests, from scenic hikes to boat excursions.
Like we needed any more excuses to visit…