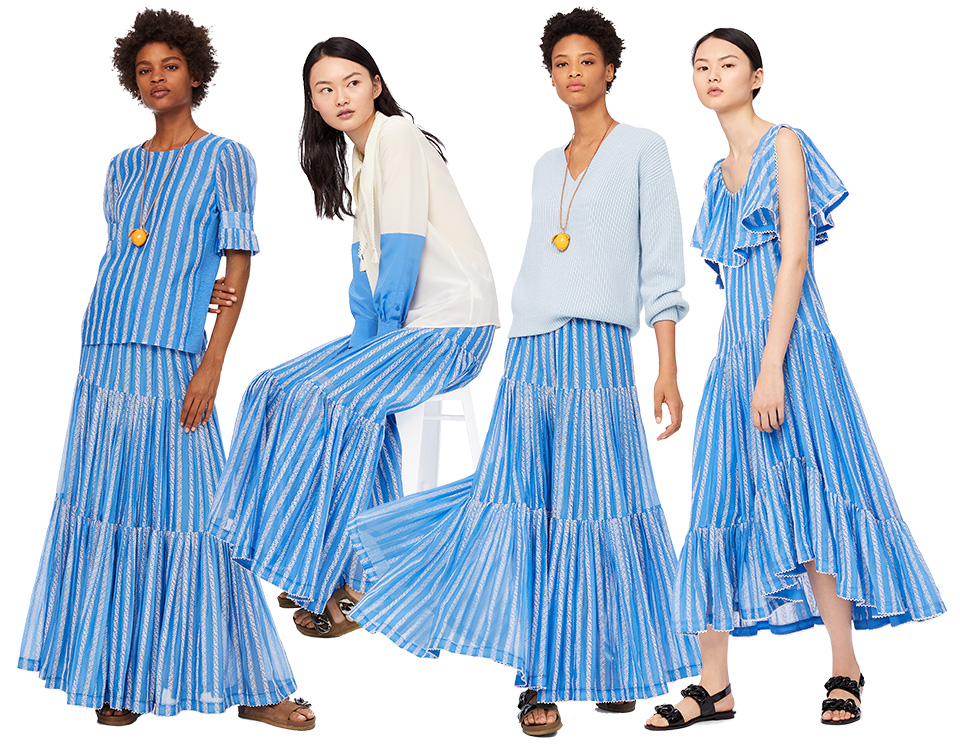 Earn your stripes and style them too…Here, three ways to wear stripes this season.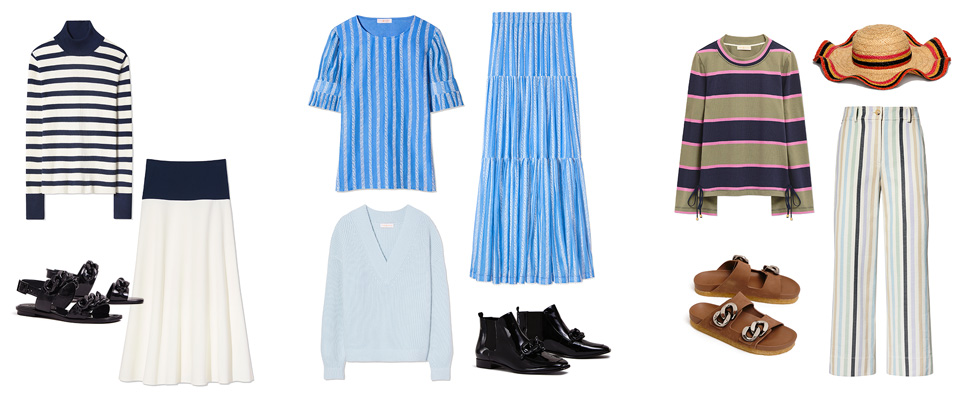 Classic
A striped navy and white turtleneck paired down with jeans and boots or dressed up with a tea-length skirt and sandals.
Feminine
Delicate floral embroidery creates a stripe effect on these beautiful organza pieces. Wear the top and skirt together, or throw on an oversized sweater for a more casual look.
Bold
The more stripes the merrier — a lace-up top over cropped pants, finished with a straw hat.