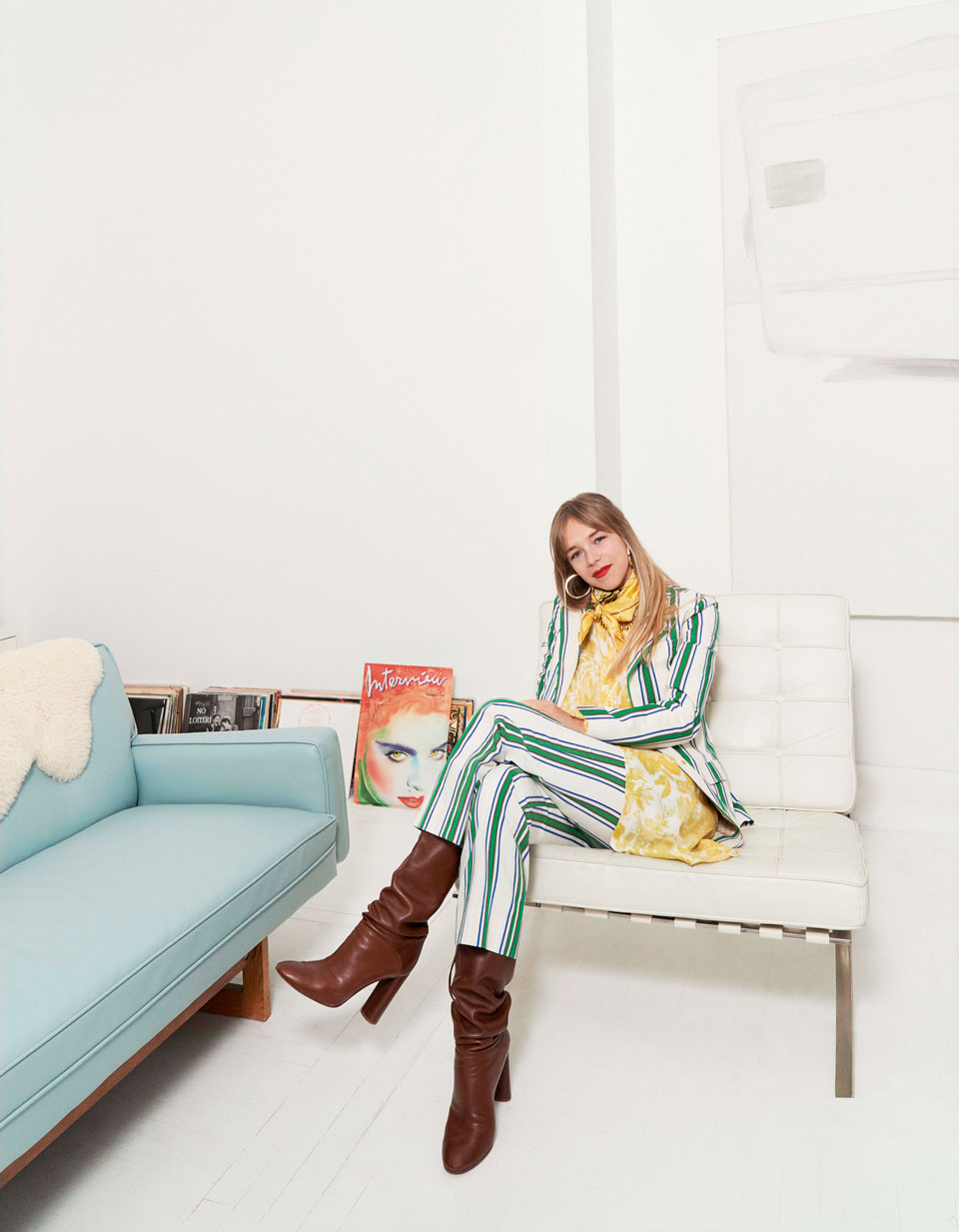 Chloe King epitomizes style and ease. The Content Director for The Webster — and former PR and Social Media Manager at Bergdorf Goodman — hops from fashion capital to fashion capital in brightly colored, boldly printed, perfectly layered and seemingly comfortable clothing. Those of us who have tried (and trust us, we've tried) know that this balance is no easy feat to achieve. Just before NYFW kicks off, King made some time on her calendar to talk to the Tory Daily editors about taking style risks, Instagram and what to order at Bemelmans Bar.
My first fashion memory…
I have two sisters and my mom always dressed us alike when we were little. I remember feeling incredibly victorious (at about age four) when I finally put my foot down and marched to my own sartorial beat. The matching outfits continued for the other two.
And my favorite NYFW memory…
Early in my time at Bergdorf Goodman, a VP generously gave me his ticket to the Givenchy SS 16 show. It was held at a downtown pier on the Hudson River, with an installation by artist Marina Abramovic and a divine sunset as the back drop. I remember being completely spellbound.
Style tips to keep in mind during NYFW…
Make sure you feel comfortable when you walk out the door. If your look is too high-maintenance, or you're wearing a new (read: uncomfortable) pair of shoes, it's a long day.
Always…
Take risks! Often times the "craziest" purchases are the ones that end up becoming staples in my wardrobe. I hate hearing women say they "can't" wear something. Of course you can! Just see how it feels. You might love it.
And never…
Feel obligated to follow a trend. If you don't like it, you don't like it! I'm also a little obstinate and find the more saturated something gets, the less I like it.
Social media should…
Be a fun way to pass time, fuel curiosity and help you connect with new people.
When posting to Instagram…
Be creative. One of my favorite accounts is the creative director @ruba, She always posts two photos adjacent to each other, with an interesting tension between the two.
My favorite restaurants to frequent during NYFW…
I like to stop by Lucien in the East Village after a long day of shows. It's a cozy little French spot around the corner from my apartment, so I'll have a late dinner with my boyfriend. Extra frites.
And favorite cocktail spot…
One of the highlights of Fashion Week is catching up with friends who are in town from all over the world. My order: a martini at Bemelmans Bar uptown or a spicy margarita at La Contenta downtown.