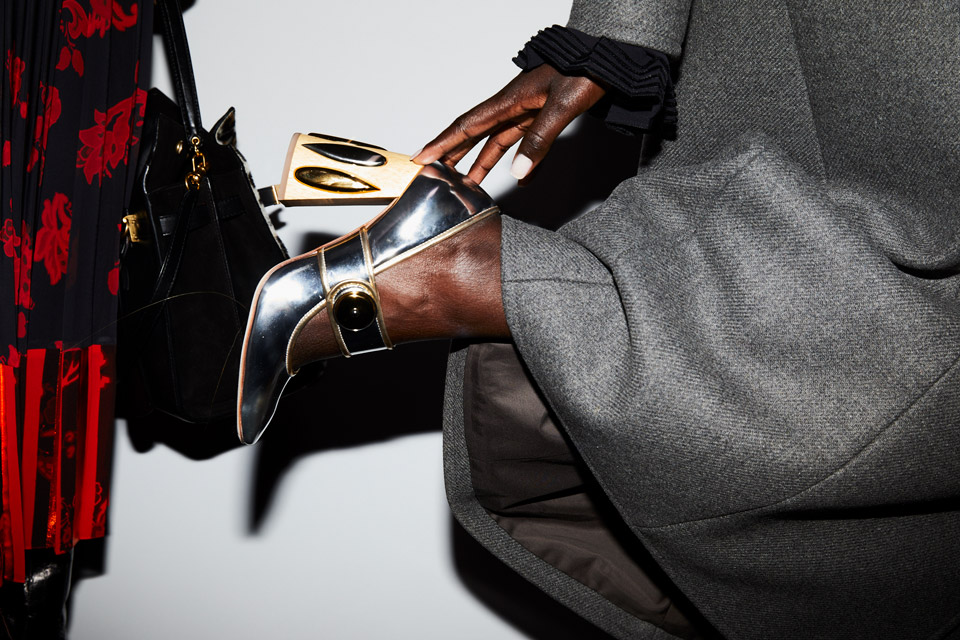 Walk On The Wild Side
Boot die-hards, please sit down for this one because it's like the mind-blown emoji. Textural, graphic, ladylike and cool, all wrapped up as the perfect knee-high leather boot so they disappear effortlessly under the hem of a midi skirt. They also come in bold rainbow stripes.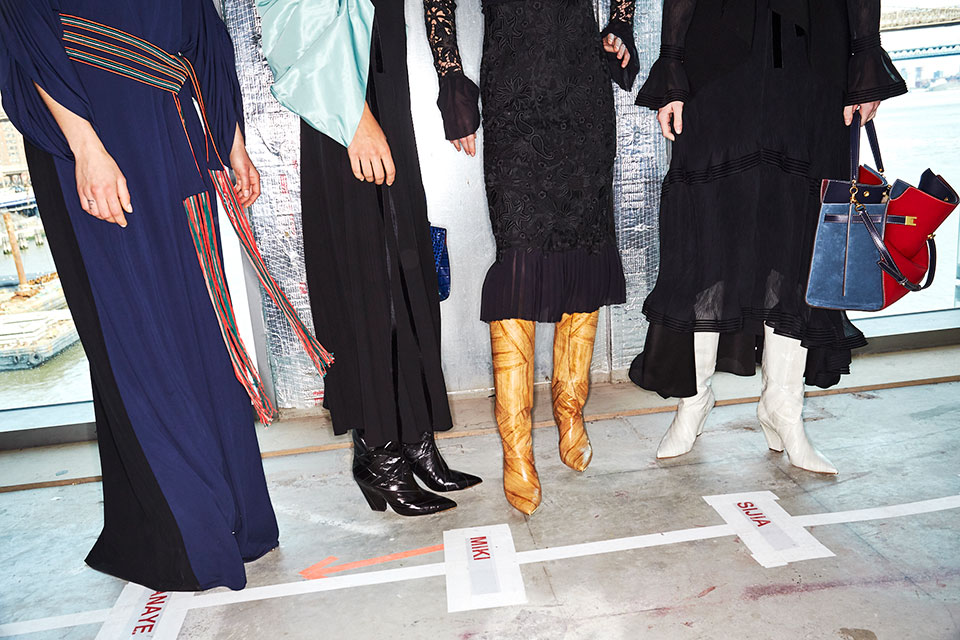 Studying the Classics
There's something comforting about a go-to slip on shoe. A collage of python print, plush velvet and exaggerated chain link hardware balances the bookish charm of a low loafer. Library sciences aside, they can hold their own at cocktail party. A stacked heel trimmed with gold stud hardware complements the structure and weight of a menswear-inspired pea coat.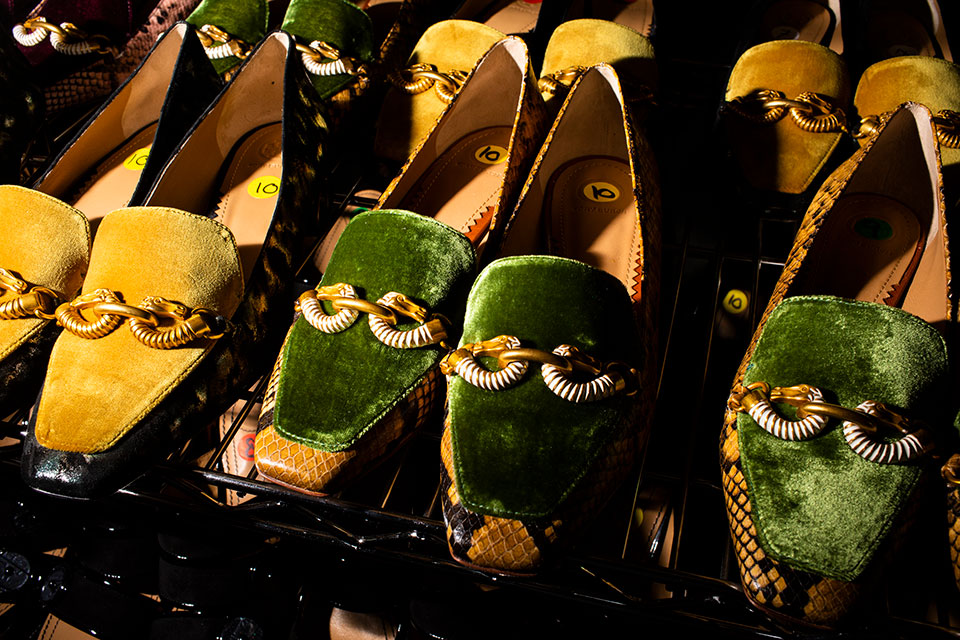 Everything Is Illuminated
Sometimes the best shoe for the job is a highly polished heel. Chunky-strap Mary Janes and open-toe mules in a mix of gold, silver, nude and black so glossy they actually brighten up a room. The heel height adds flattering length and the girlish shine balances menswear fabric.