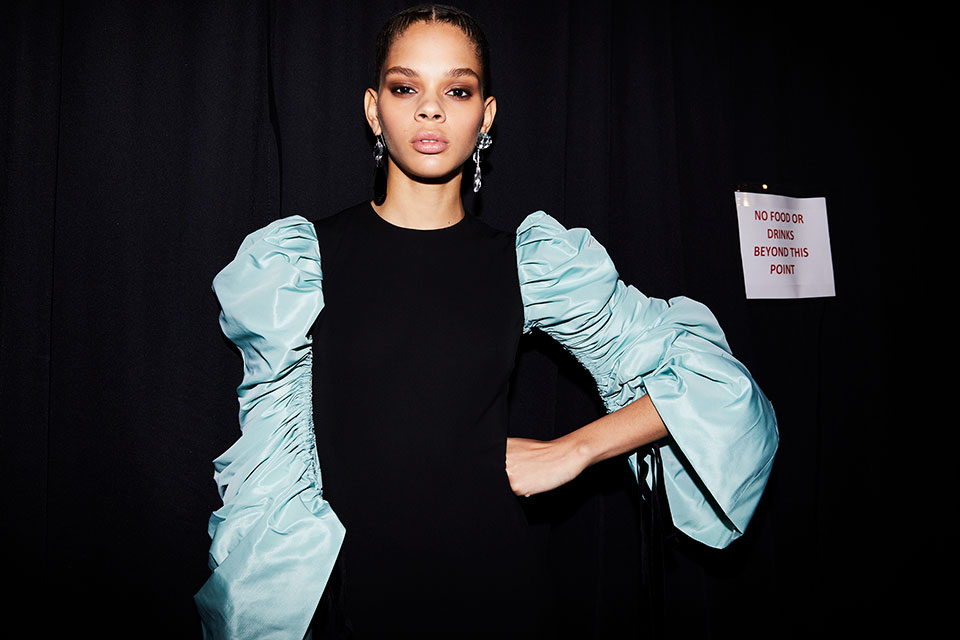 The Tory Daily editors break down the runway trends for Fall/Winter 2019.
RIPPLE EFFECT
Embrace the wave, whether it's a romantic ruffle or a crisp pleat. The gentle ruffles of a blouse's neck and sleeve of take on new dimension when edged in stiff velvet. And printed knife pleats call attention to the movement of midi and below-the-knee skirts. Some looks double down on the effect, with ruffle-upon-ruffles at the neck and along the placket of shirt or a panel of pleats sewn into already-folded skirts and dresses.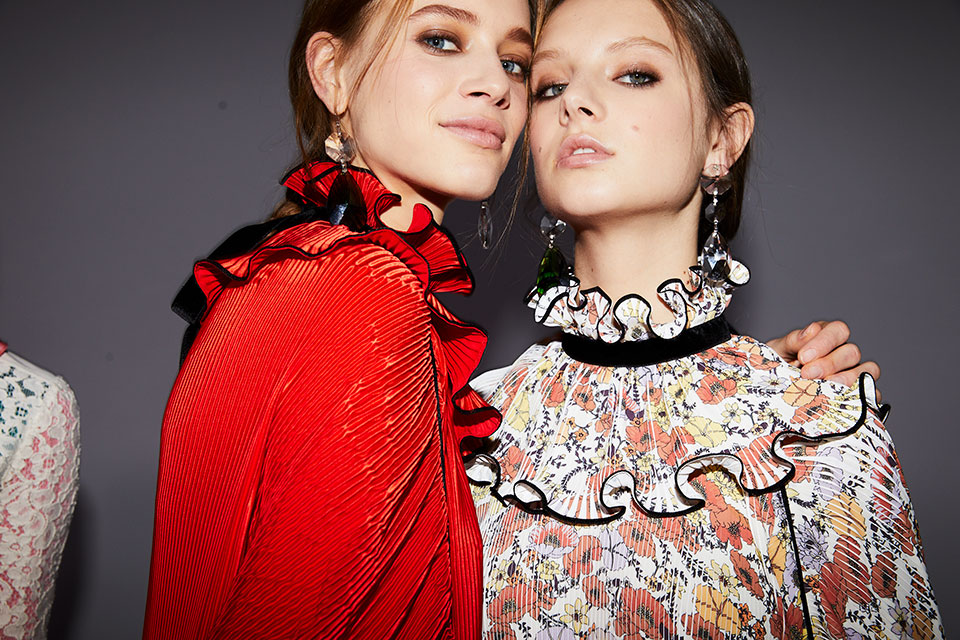 SOFT FOCUS
There are so many ways get the texture message across this season: cashmere cardigans, witty intarsias, mohair sweaters in the seasonal Black Mountain floral, classic cable kits, a matching metallic Lurex knit top and skirt, bouclé jackets with a relaxed shape. The idea is sweater dressing. And knit coats and everything else that feels good and keeps you warm.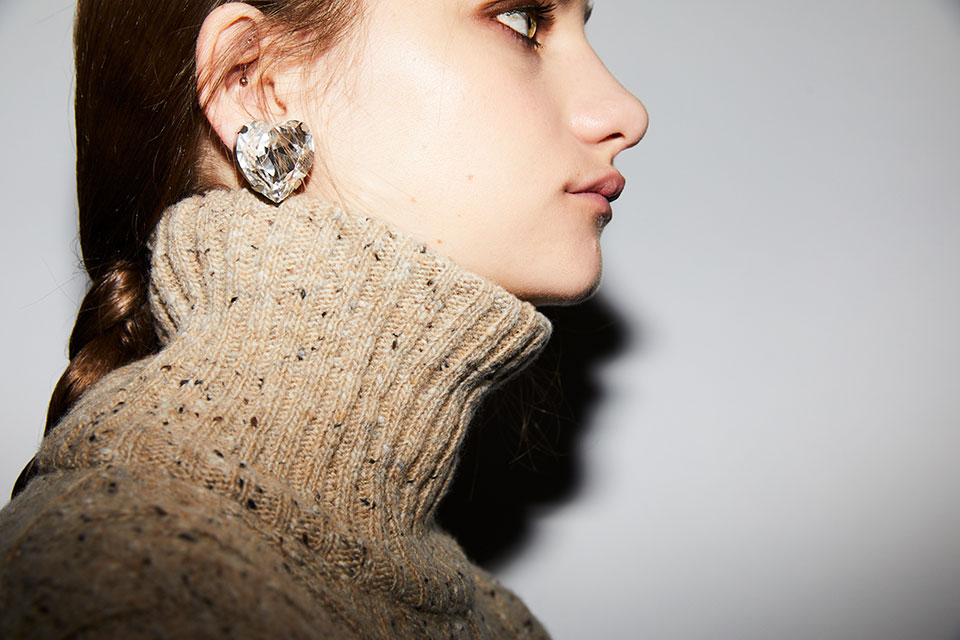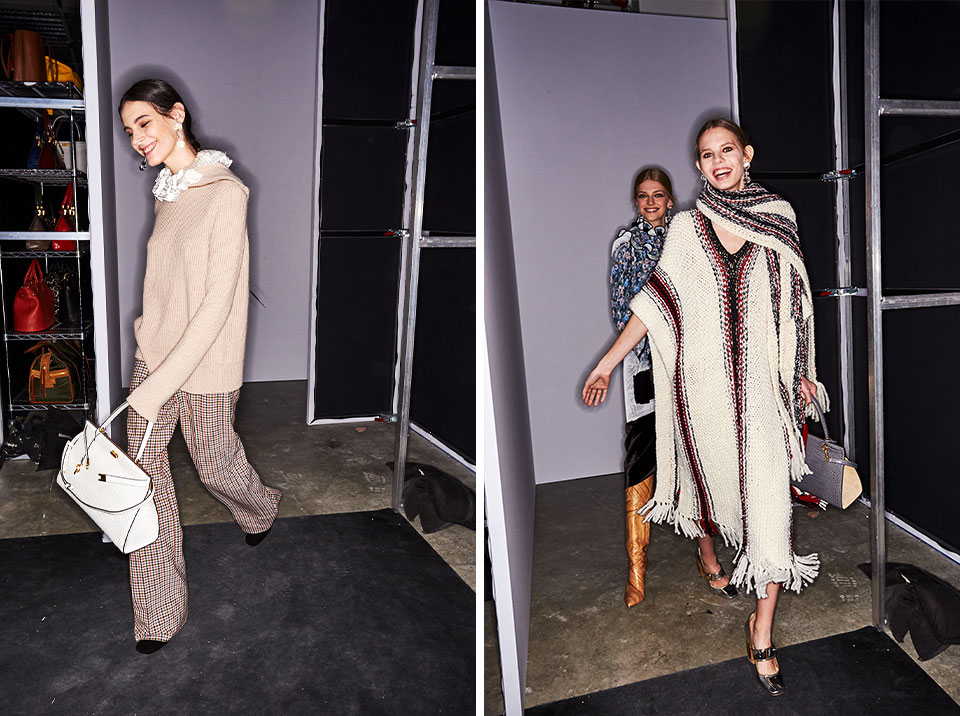 SQUARED AWAY
A chunk of stacked colors on the sleeve of a silk blouse. Stripes and florals pieced together in a crafty shirt dress. A caftan created with the melange of red-and-black flowers, sequins and stripes. The boldness of graphic artwork created at Black Mountain College still influences today.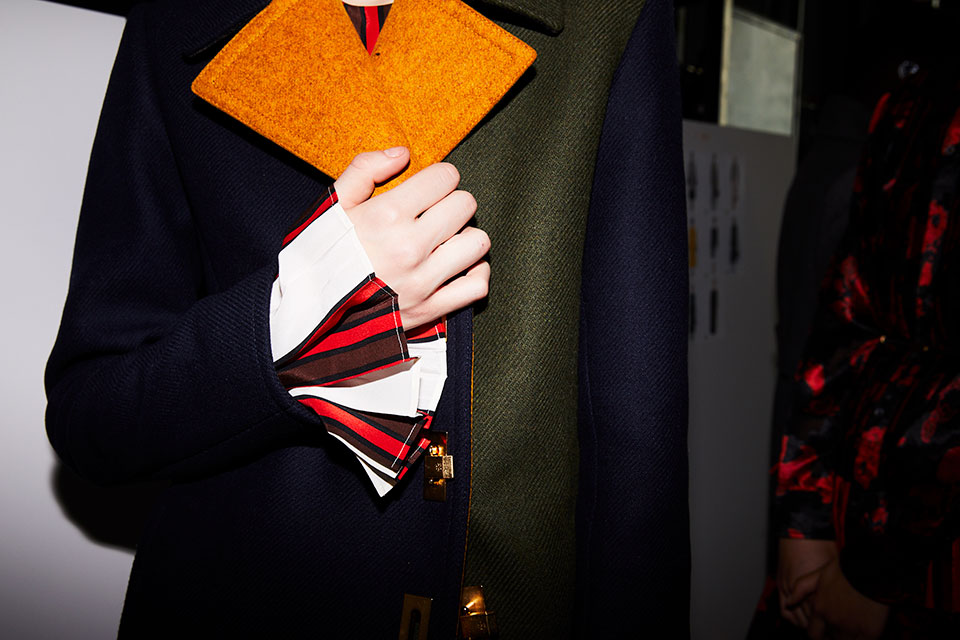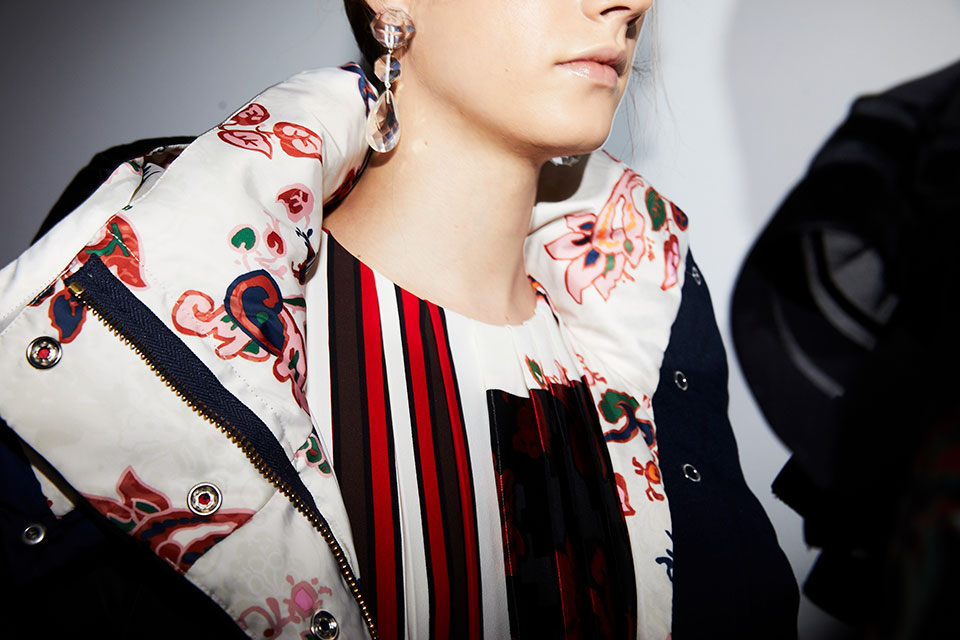 GENDER NEUTRAL
Grownup tomboys will revel in the way menswear checks and plaids, guardsman coats, tailored jackets and long trousers play along more feminine fare.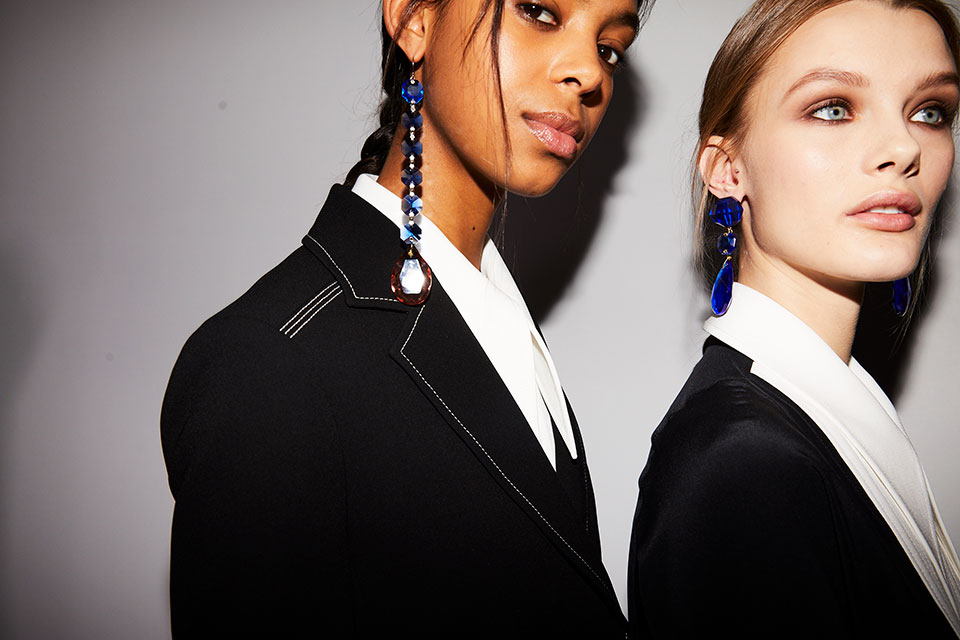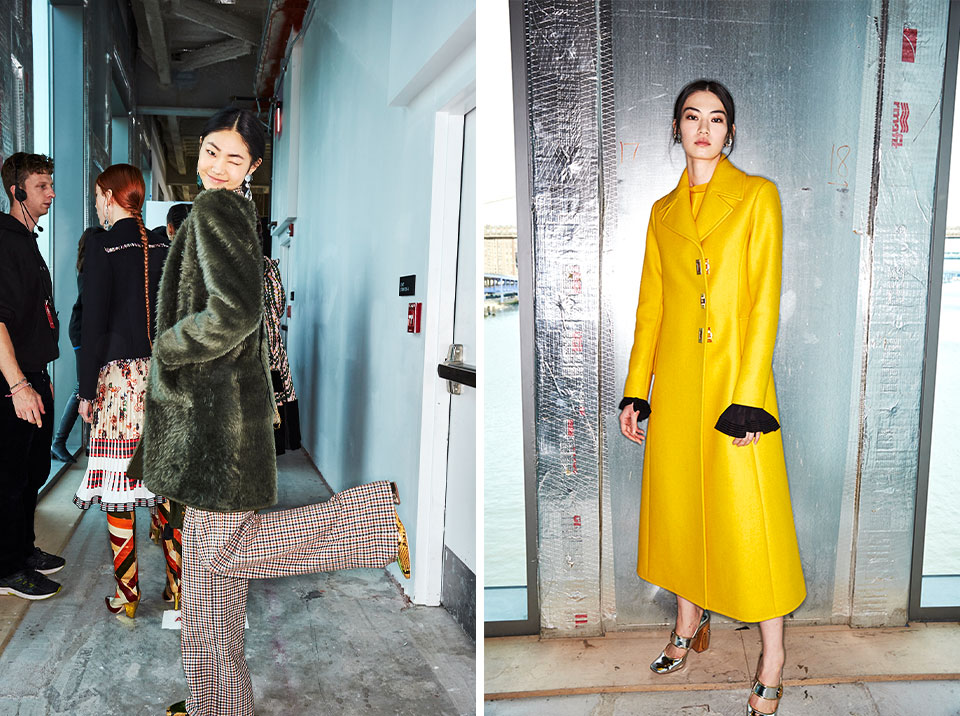 SIGN OF THE TIMES
Whether it's Tory's classic T logo or her father Buddy's signature initials, branding takes a cue from the pages of Black Mountain College's syllabi. T-logo buttons look like wax seals while the Buddy letters have a long fringed effect — and homage to Ani Albers' textiles. And the Gemini Links show up, too, in a backpack.