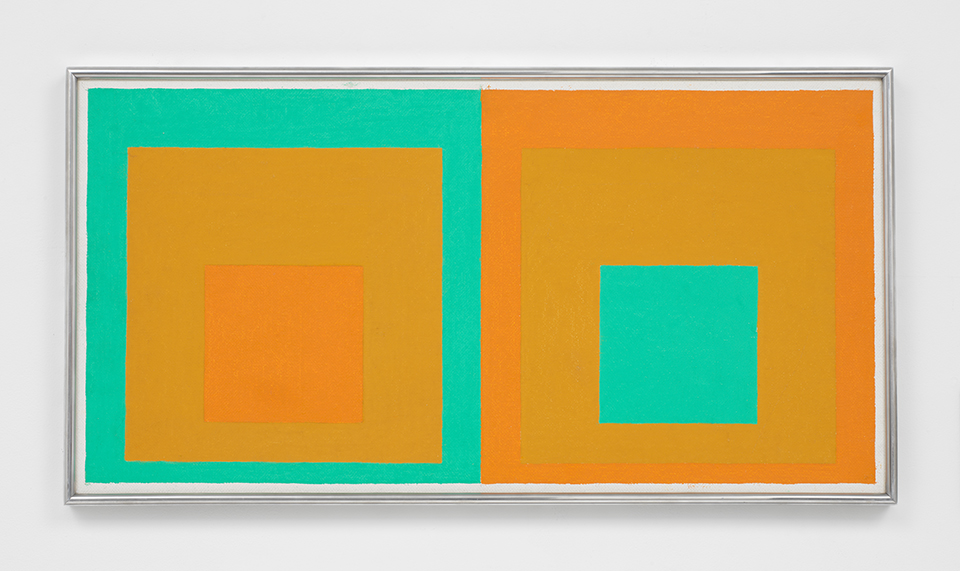 "In visual perception, a color is almost never seen as it really is, as it physically is. This fact makes color the most relative medium in art." Josef Albers
One might call Josef Albers a colorful character…
Albers is widely regarded as the father of color theory, having pioneered the study of chromatic interaction and perceptual properties of color. He was a central figure at Black Mountain College, the experimental arts school in North Carolina — and as the college's very first teacher, was tasked with creating its art curriculum. However, it is his fascination with music that is the focus of Sonic Albers, now on view at David Zwirner gallery.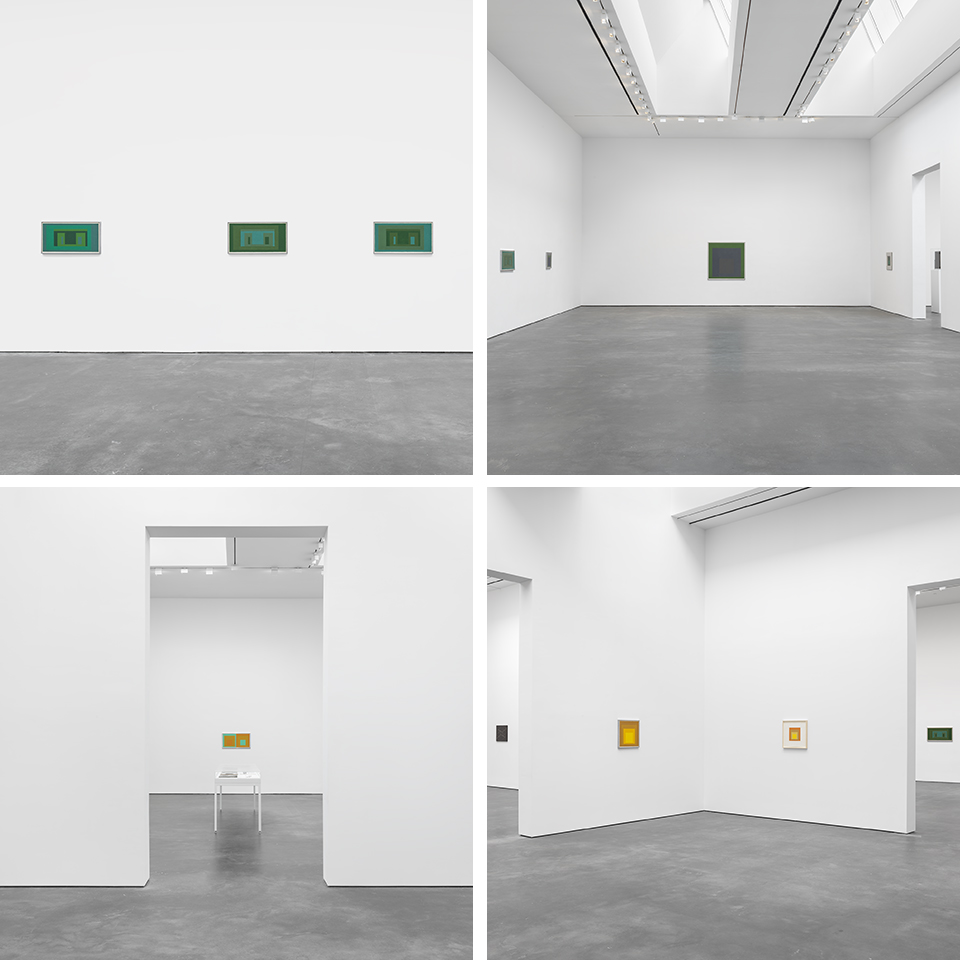 The exhibit looks at the artist's relationship to music and how he explored sonic phenomena through his artwork. Albers was always interested in the visual expression of music — if it could be achieved, and in what capacity. His interest first manifested itself in sketches of dancers and flute players, but eventually shifted into studying the rhythmic qualities of lines and the interrelation between them. In his seminal book Interaction of Color, Albers writes: "Hearing music depends on the recognition of the in-between of the tones, of their placing and of their spacing," to which he notes that colors, similarly, "present themselves in continuous flux, constantly related to changing neighbors and changing conditions." Albers even adopted musical terms in teaching and describing art, saying principles such as harmony and dissonance can be applied to visual disciplines such as painting.
Sonic Albers covers pieces with both interpretive and overt music references, such as a series of treble-clef gouache paintings and a sandblasted glass sculpture of piano keys. It is on view at the gallery's 537 West 20th Street location in New York through February 16.