Destined for a life well lived, Donna Marella Caracciolo di Castagneto was born a princess in Florence, her father was a Neapolitan nobleman. By marrying Fiat industrialist Gianni Agnelli, she was catapulted into the jet set lifestyle of constant travel, permanent vacation and relentless party circuit that accompanied it. Her patrician beauty and sublime taste are what compelled Truman Capote to crown her 'European swan numero uno' as she ran with the others from this coterie – Lee Radziwill, Slim Keith and C.Z. Guest, to name a few.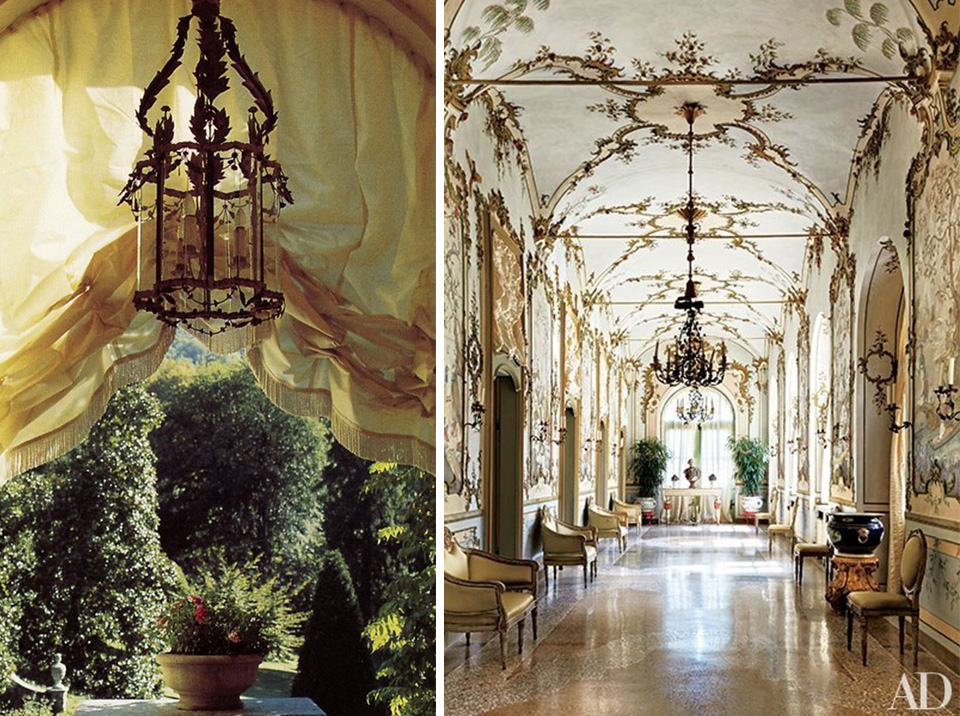 Being an Agnelli came with multiple homes – St. Moritz, Turin, Honolulu, Park Avenue, the South of France and so on – as well as the responsibility of decorating both the interiors and gardens, which she embraced passionately. Collaborations on homes with decorator Tony Duquette, architect Peter Marino and landscape designer Madison Cox resulted in unforgettable villas that were lensed by top photographers. Marella's tastes may have evolved over her 91 years but she always had an appreciation for elevated simplicity, such as wicker. As a columnist for Architectural Digest, in the mid-80s, she noted it was her goal to create "homes that are truly calm, sheltered places—spas for the soul."
Before there were selfies there were portraits, and both Richard Avedon and Andy Warhol did hers (Avedon's photograph is part of the MOMA permanent collection, check it out). Before there were influencers there were muses, such as herself. Before there was product placement, there were people like Marella, with impeccable taste, who wore what they wanted and did it with impeccable style. Note: She was an early adopter of the young designer named Valentino Garavani. She'll be remembered for her inimitable style, well-kept gardens and her exacting and inspiring eye for interiors.