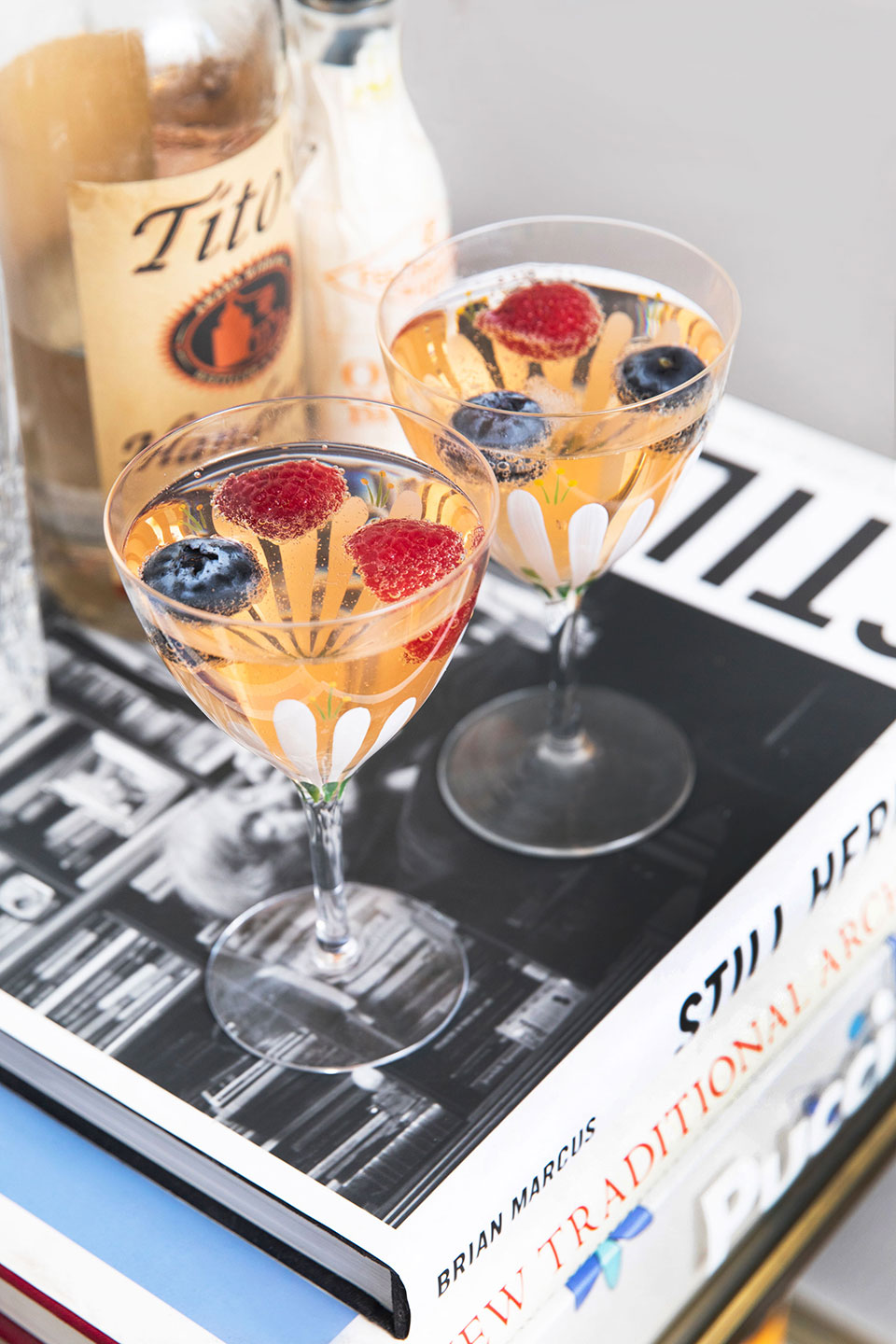 Whether or not you're a part of the NYFW fanfare, it's the weekend, so it's time for a drink. Little Gem's co-founder Jordana Blitz created this crisp and bubbly mid-winter cocktail with the Tory Daily editors in mind.

Into a shaker with ice goes:
2 oz vodka
1/2 oz fresh lemon juice
1 teaspoon simple syrup
Strain the ingredients into a glass and top with pink prosecco. Add fresh blueberries and raspberries for garnish.