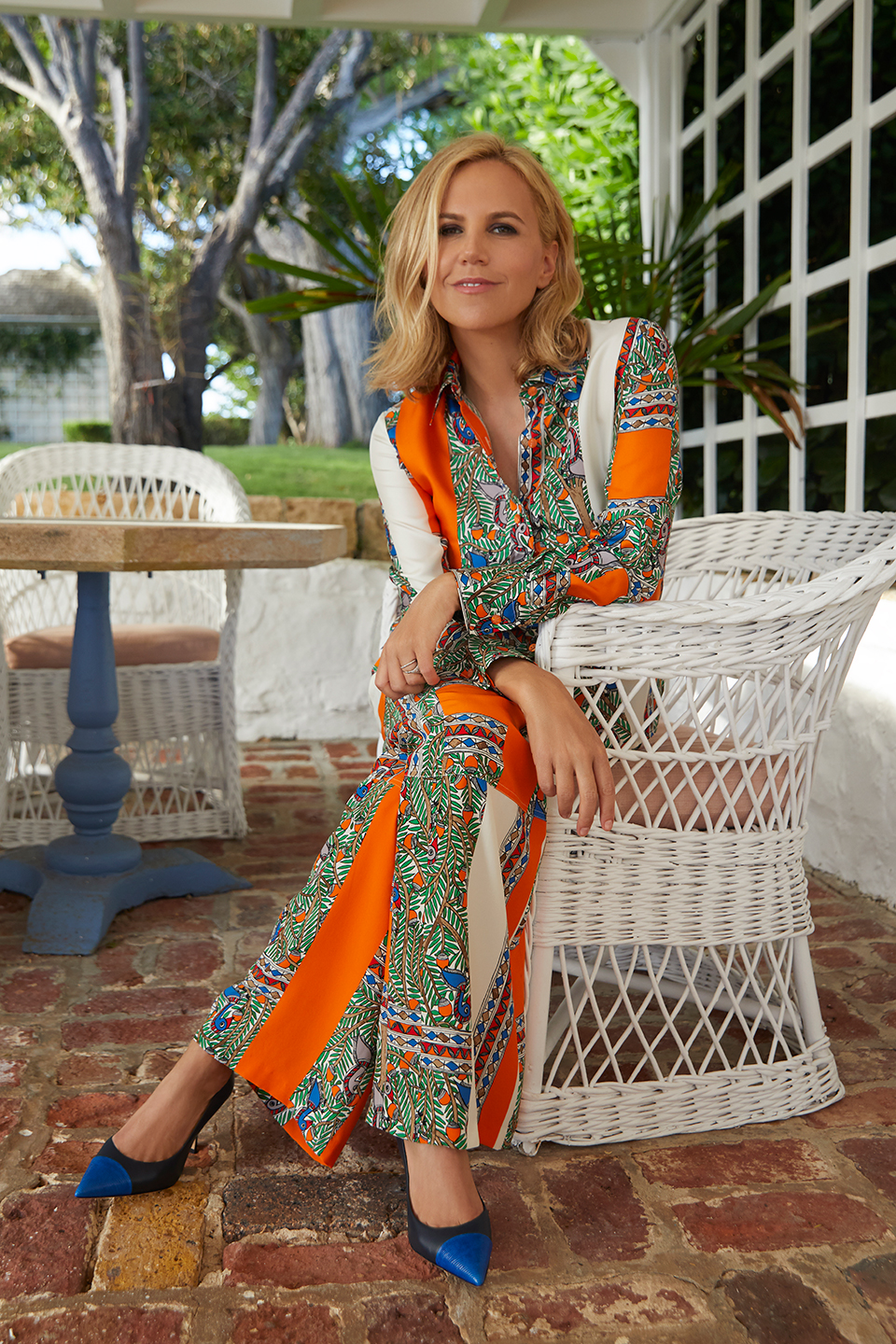 What inspired Spring/Summer 2019?
My parents, Buddy and Reva, were adventurers. Every summer, they boarded a steamer ship and spent six weeks sailing from Italy and Greece to Morocco and Spain. Their travels have been a constant inspiration for me. They would bring home little souvenirs from street markets around the world – Asia, Europe, South America…
How does that play out in the collection?
Through unique details that recall their trips. Silhouettes with a
bohemian ease
, like the tunics and relaxed looks they wore; needlepoint motifs — my parents spent hours working on pillows (that I keep in my office); camera bags inspired by the one my dad always carried. There are personal details we included, like worry beads, which my father found on one trip to Greece and always kept with him afterwards.
Why a steamer ship?
They liked the time they spent together onboard — and it gave them time to work on their needlepoint. Also, my mom was and is not a big flyer…