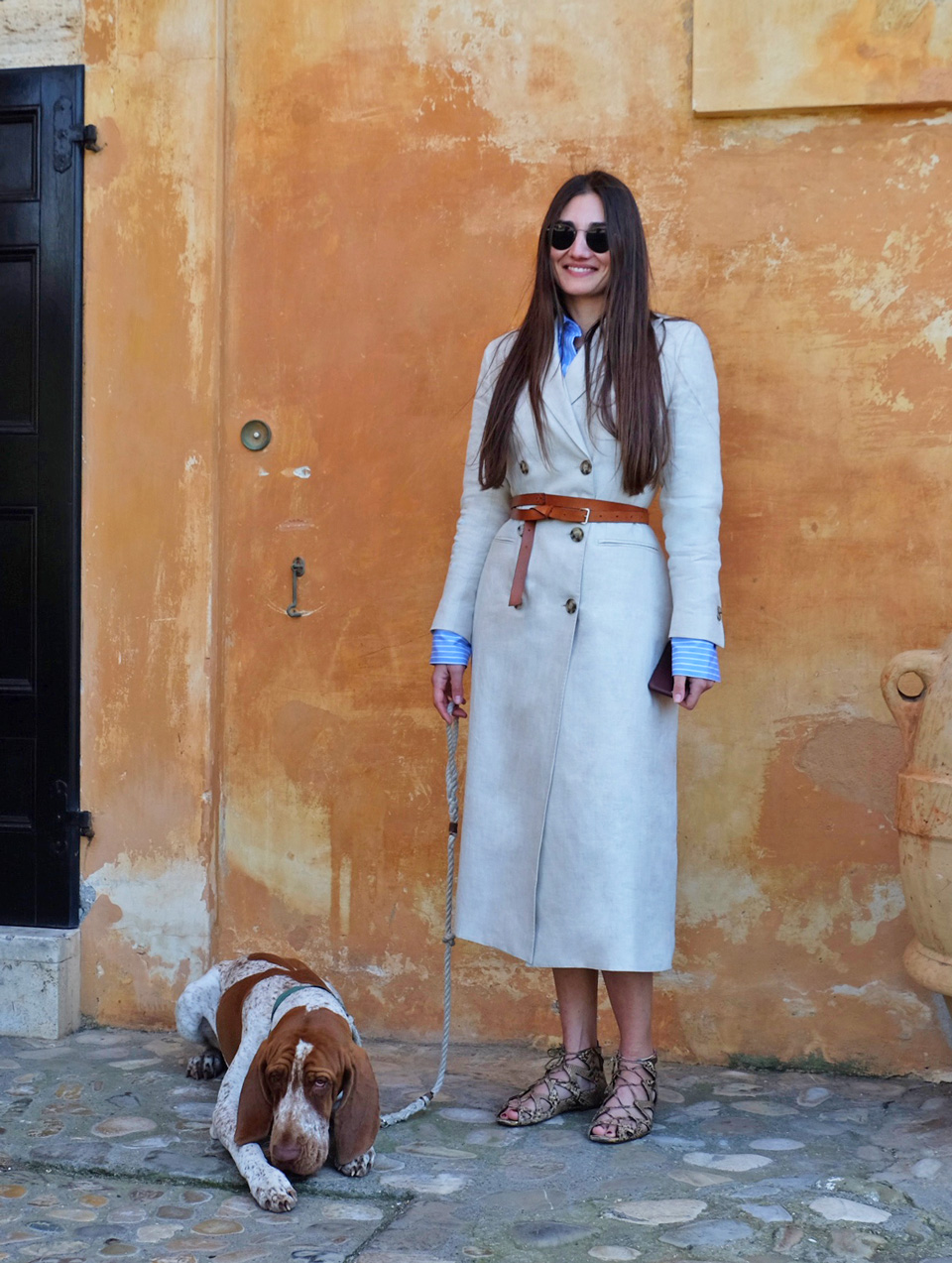 Rome's influence can be felt globally — gelato, anyone? — but there is nothing quite like the real thing. We tapped Margherita Cardelli — co-founder of Italian label Giuliva Heritage — as our tour guide to the historic city. Cardelli launched Giuliva alongside her husband and business partner Gerardo Cavaliere in 2017. Since then, the small Rome-based menswear-inspired-womenswear label has garnered a loyal following of tailoring-obsessed fans. Here, Cardelli shares a few of her favorite spots around Rome for everything from coffee to nightcap.
The best way to get around…
Believe me, I am not banal and obvious when I say, Vespa!
The top destinations on my walking tour…
I am lucky to live in a very special area surrounded by art and history: Fori Imperiali, Circo Massimo, Bocca Della Verita' and Teatro Marcello to name a few. I always make sure to walk on Piazza del Campidoglio on my way to our atelier in Monti. When I'm there, I remember how lucky I am to live in Rome… The trick is to never get used to its beauty. Like real love, it is good to miss some special squares or churches from time to time. Be sure to visit Palatine Hill — it overlooks Circo Massimo and can send you on a magic dive into the past.
Best place to catch some zzz's…
Hotel de Ricci in via Della Barchetta, a little street between via Giulia and via di Monserrato. Eight rooms, mandatory en suite breakfast, perfect location… I wouldn't miss Hotel Locarno, either.
And the hot spots for staying out all night…
My fav spot for aperitivo and drinks is Goccetto in via dei Banchi Vecchi — nice mixed crowds and good wine. As for after dinner, definitively "La Fine" club. Again, right crowds and it's actually very close to Goccetto!
For a romantic date night…
A dinner at Trattoria and a walk until late with no destination
And dinner with friends…
Rimessa Roscioli — soo good.
The best cup of coffee…
Caffè Sant'Eustachio and Caffè Roscioli
To wear around town…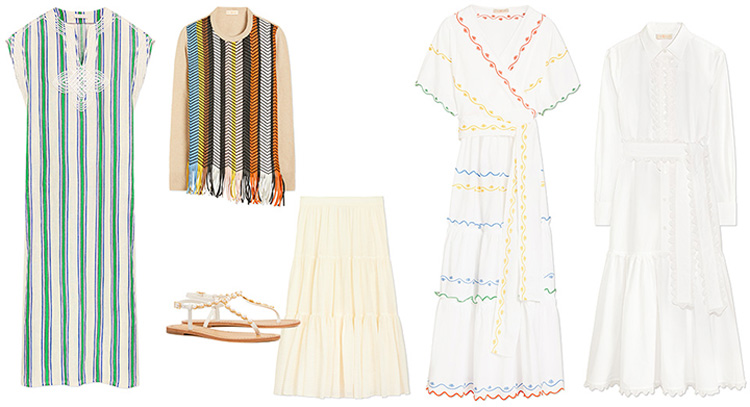 CLICK IMAGES TO SHOP.