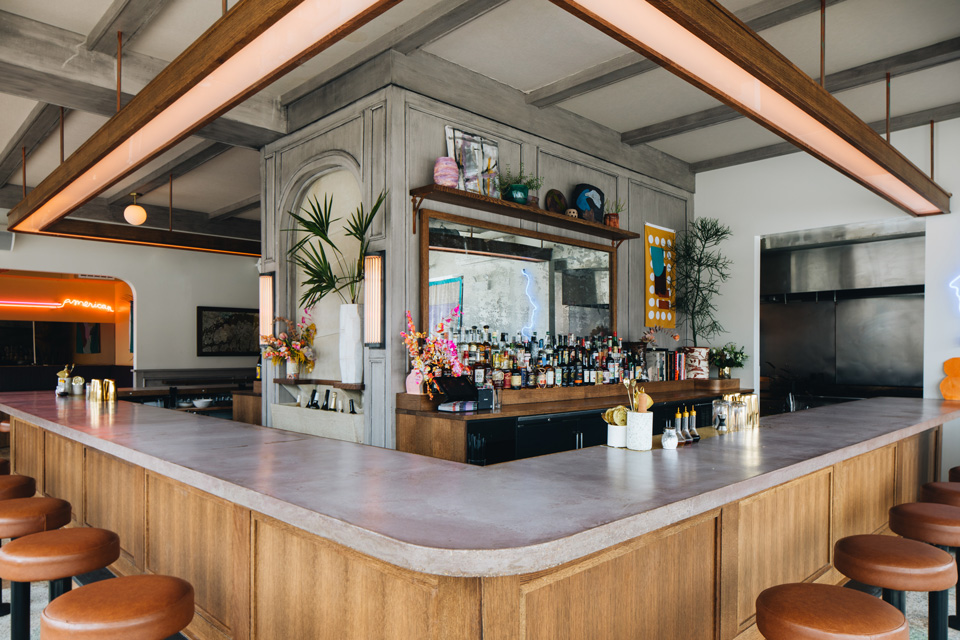 Young American — the bar, not the Bowie song — opened in Logan Square, Chicago last month and has already garnered a reputation as the area's hippest new hangout. Delicious drinks with names like Spaceface and Hey High Hello (splash of CBD optional), savory bites like Adoba Peanuts and Pickled Okra, and a dancefloor, this spot is tailor-made for millennials. Here, we speak with the masterminds behind the cocktails and the cuisine — Julia McKinley and Nick Jirasek, respectively — to go behind-the-scenes and learn their pro-tips for budding chefs and bartenders. Added bonus, we snagged the recipe (below) to one of Julia's buzziest drinks, Ode to Bobby.
The most exciting part of working in the hospitality biz…
Nick Jirasek: The vast diversity of ideas and cultures.
Julia McKinley: When you are in the middle of a busy night and, despite the ever-increasing number of guests, everyone is in the zone and working efficiently. It's a controlled chaos. There are moments before you start what you know will be a challenging shift, you get butterflies or a sudden nervousness. It keeps the work engaging.
And the most challenging part…
NJ: Working yourself to the bone.
JM: Enforcing high standards. I like bringing less experienced bartenders onto the team and work hard to instill strong hospitality practices.
My pro-tips for young cooks…
NJ: Work hard and challenge all ideas.
And my pro-tips for young bartenders…
JM: Never be foolish enough to believe you have mastered any subject. We are in an ever-changing industry, and honest and accurate information is at a premium. Always be skeptical and curious, learn to anticipate difficult guests and volatile coworkers and work towards maintaining your own emotional balance.
The perfect menu…
NJ: Tells a story
And the perfect cocktail…
JM: A lot of bartenders say the daiquiri and it's really hard to argue with that. My favorite is a Rye Manhattan, or a Reverse Manhattan if I'm trying to keep it light.
My favorite memory from in the kitchen…
NJ: Learning love and how to express that as a team.
And favorite memory from behind the bar…
JM: I have a lot of fond memories of working in high volume cocktail bars, finding time to laugh with colleagues when we were deep in the weeds and bringing each other up in our most stressful moments. Those experiences forged some of my closest friendships.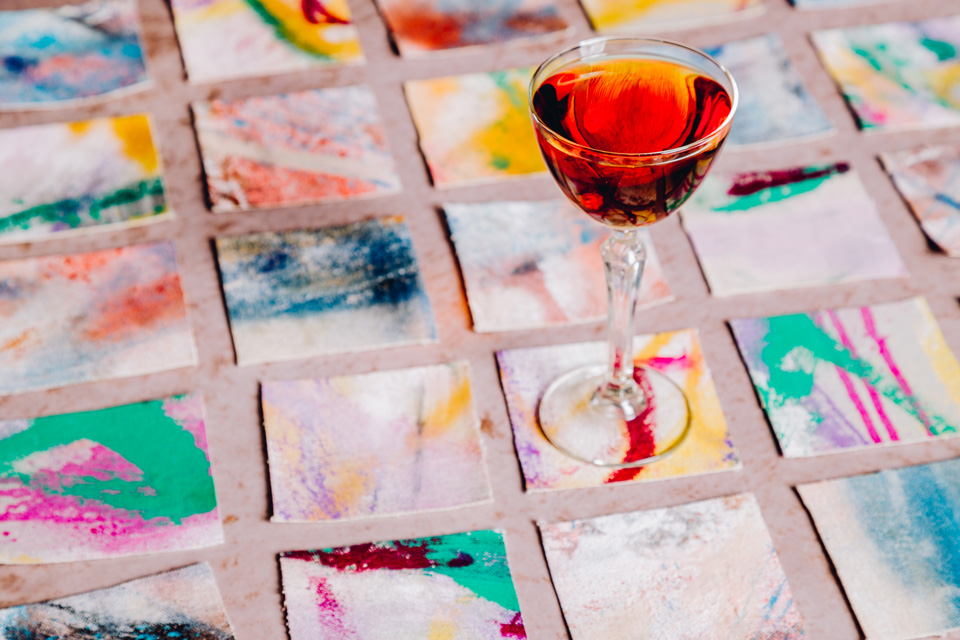 Ode to Bobby
Ingredients:
1.5 oz Blended Scotch
.5 oz Sweet Vermouth
.5 oz Dry Vermouth
.25 oz Nardini Amaro
Steps:
Combine ingredients in a mixing glass and stir with ice for 10 seconds. Strain and serve up. Express a lemon peel and discard.