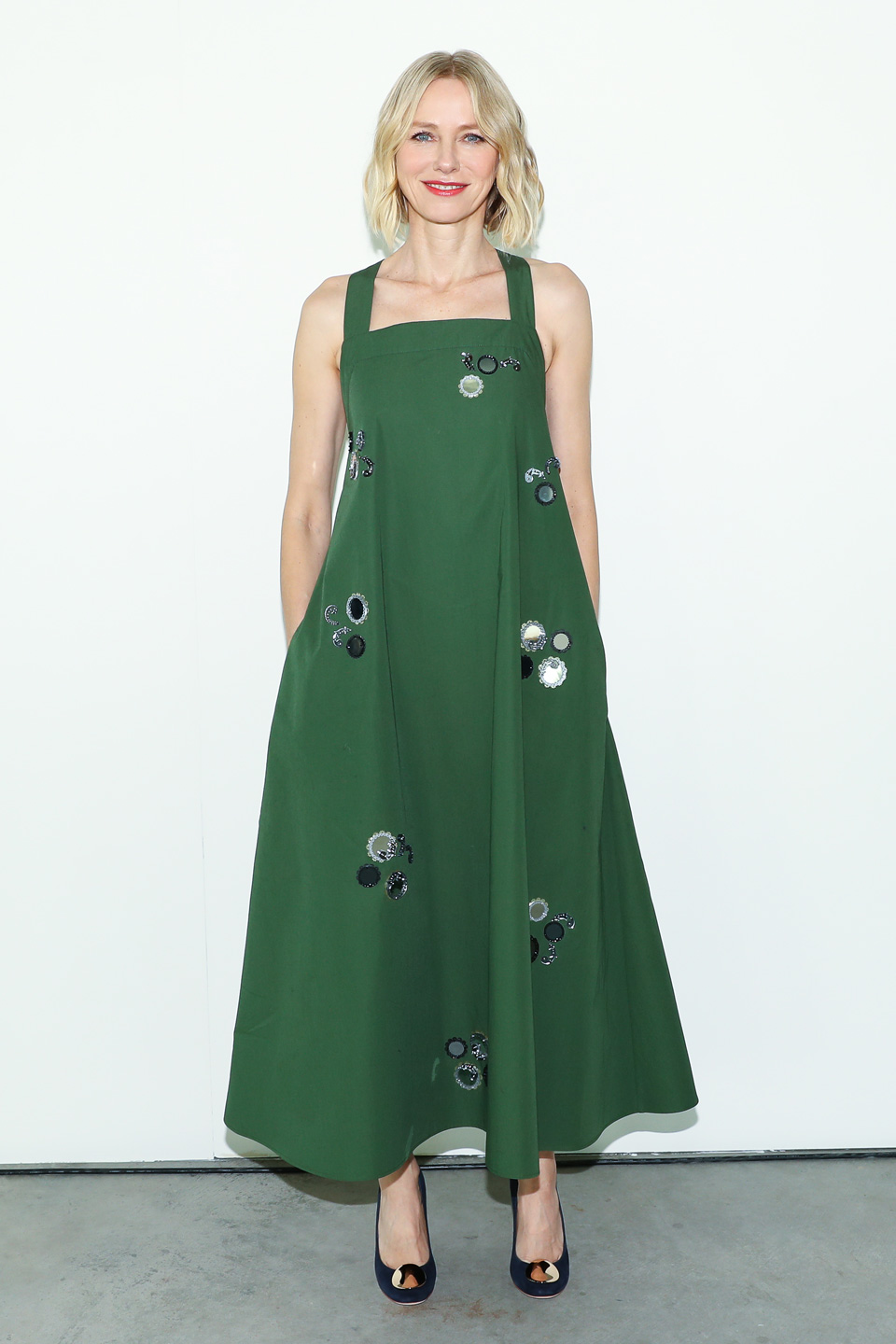 While Naomi Watt's current turn as Gertrude, Hamlet's mom with serious control issues, in the current film adaptation of Shakespeare's great family drama is winning her rave reviews, she cuts a more stable figure in real life to her children Samuel and Sasha. Her secret to navigating the waters of early tween-hood? Patience. More motherhood tips from the Australian who just signed up for Game of Thrones prequel.
Favorite Mother's Day tradition…
Breakfast in bed.
And when I was growing up…
Breakfast in bed. I'm a sucker for tradition!
Best advice I received from my mother…
To always be yourself.
Lesson I hope to pass on to my children…
Respect, kindness and compassion.
Something I learned from my children…
So many things…! But most of all, patience and that every word and action counts.
Quality I admire most in my mother…
That she is an 'original' and has a strong sense of self.
And in my children…
That their essence is so pure. It's my mission to try and have them hold on to that.
Style and beauty tips I learned from my mother…
My mother was always the 'groovy mom' because she was very young and connected to fashion. When I was young I was embarrassed by how cool she was – It all changed when I got older.
Favorite mother-daughter characters in movies…
Terms of Endearment .