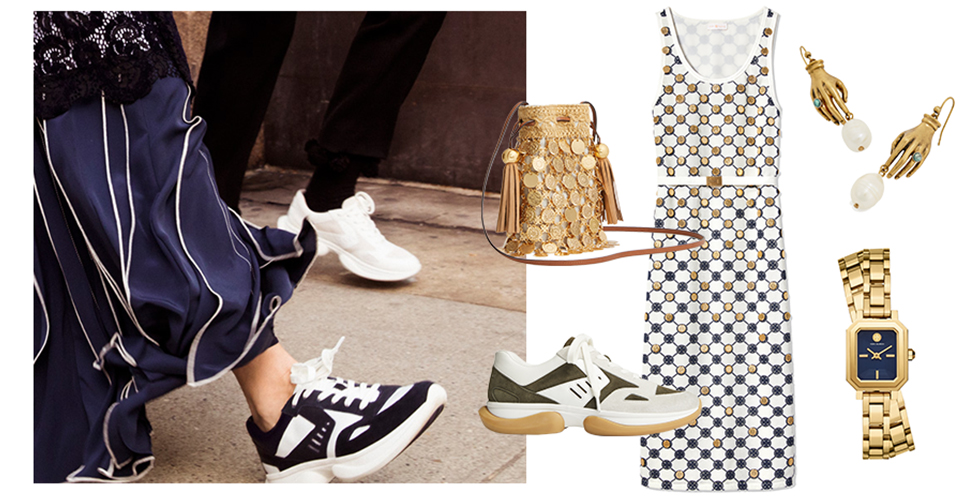 As summer creeps in, and you're starting to consider what to wear and where, something to think about: If the value of evening flat lies in its ability to let the party go on longer than anticipated, then a sculptural sneaker is worth its weight in gold. Take for example the bouncy Tory Sport Bubble Stripe sneaker. They are practically begging for a night out. Here, three ways to dress them up to take them out on the town.
Above, the athlete's best foot forward: Styling the Tory Sport Bubble Sneaker with this crochet tank – one of spring's biggest trends – brings out the underlying sportif of the dress.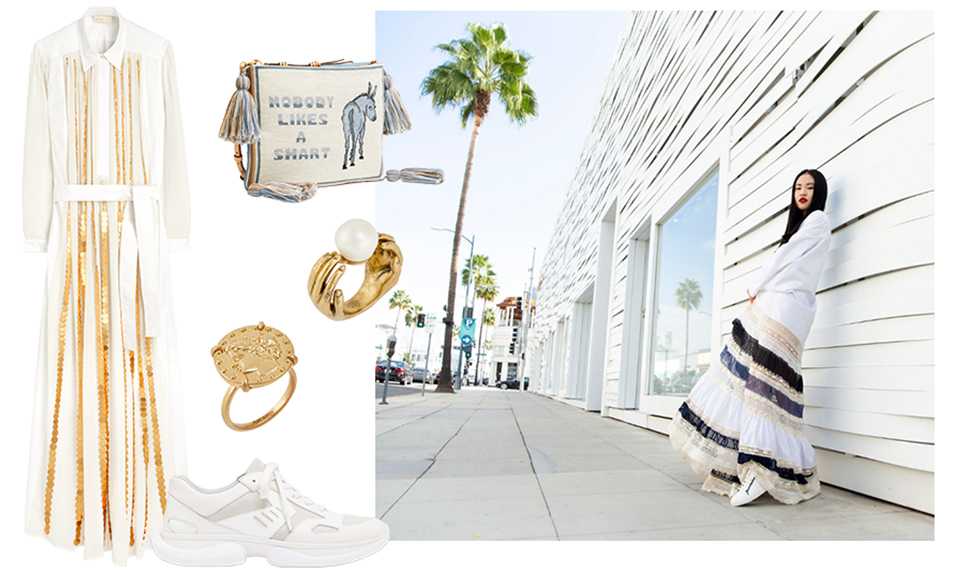 The luxe minimalist: A shirtdress laden with gilded discs is clearly for evening. Roll up the sleeves, unbutton it down to there and keep it minimal with the jewelry.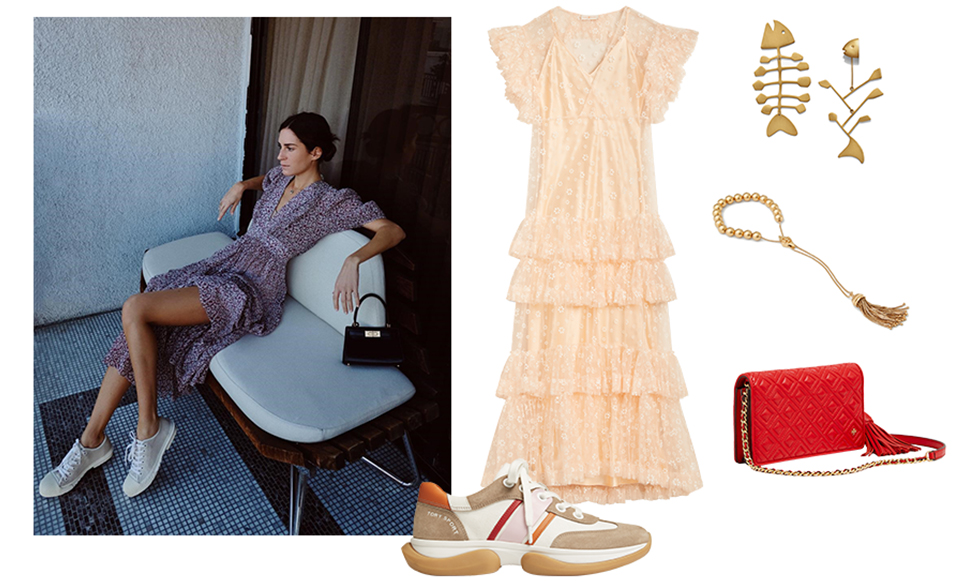 Too cool for tulle? Never. The unexpected mix of an ethereal dress and gum-sole sneakers sounds crazy on paper but trust us, when it's 2am on the dance floor at a wedding in San Miguel, Mexico, it's like walking on a cloud. You're welcome.