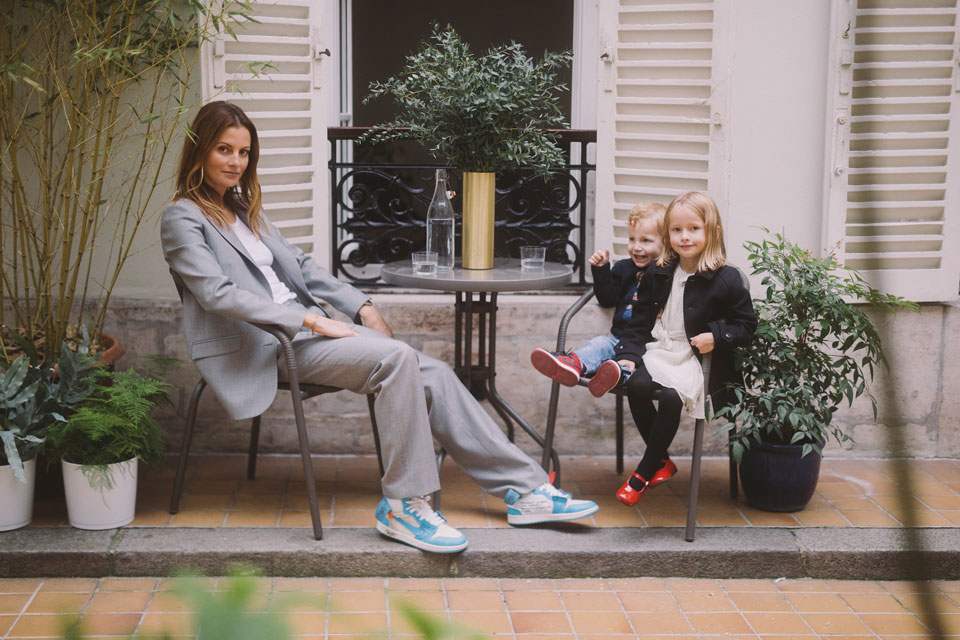 If you're not following Claire Thomson-Jonville on Instagram, start now before you continue reading this. With Scottish roots and a Parisian address, the former editor-in-chief of Self Service Magazine has one of the most inspirational style-driven feeds on the app. She recently launched CTJ Creative, a 360° agency specializing in digital content creation, style direction and communications strategy for luxury fashion brands. Additionally, she continuously collaborates with the Parisian fashion house, Pallas Paris, to create capsule collections. The sharply-tailored clothing is her answer to luxury essentials for her as a working mother in the fashion industry – they can take her through fashion week, to parents' meetings, on and off the Eurostar and to a gala dinner.
The best advice I received from my mother is…
Anything is possible if you put your mind to it.
My favorite memory of growing up with my own mother is…
Paloma Picasso fragrance, statement earrings, and Enid Blyton bed time stories. I was born in the 80s!
Style tips I learned from my mother…
Keep it simple. Less is More. Invest in your wardrobe. My mother encouraged my passion for Helmut Lang and Joseph as a young teenager in the 90s, and she would take me to buy pieces I'd covet for months – I still have those pieces.
And beauty tip…
I wish I'd realized my foundation was two shades too dark at 16! I rarely wear makeup these days. Good skincare and healthy living to me is natural beauty.
After I had kids, my personal style changed…
As a working mother, I love the idea of uniform, I prefer to concentrate on what I'm doing and not think about what I'm wearing. A perfectly cut suit, men's shirt, perfect grey cashmere… Luxury basics. Feeling confident and effortlessly chic. I cultivate my essentials and I'm quite focused about this, it's how my collection with Pallas came about.
Since becoming a mother, I've learned that it's important to…
Listen to your children. Laugh a lot.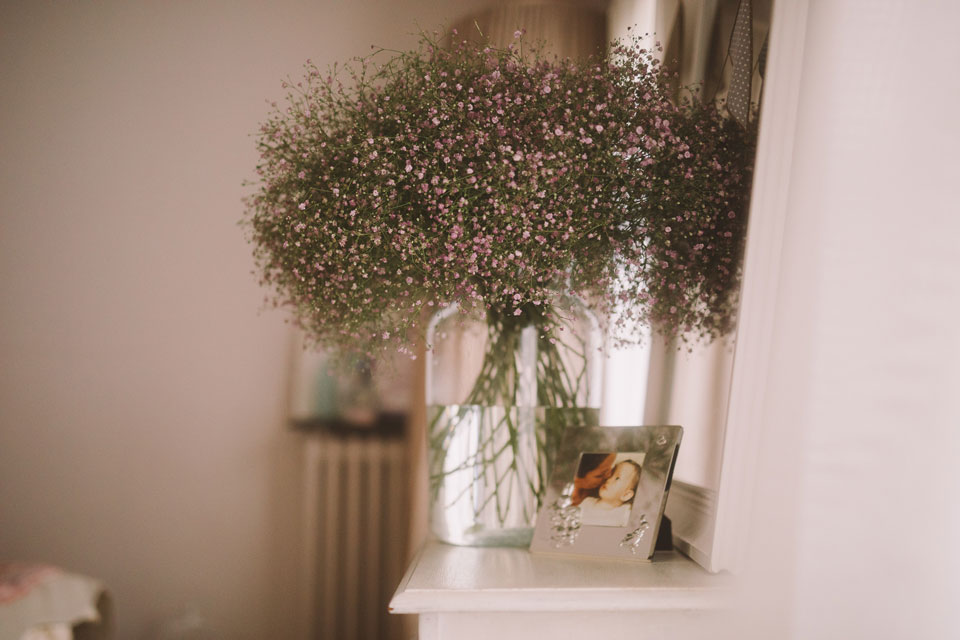 The most important thing I want my children to learn in life…
That I give them the space and freedom to do something in life that inspires them.
The thing I love most about having my own business is…
The freedom to collaborate with people whose work inspires me, and who share the same values.
The thing I find most challenging about having my own business is…
It's easy to work longer and harder since it's your own company. Taking time off is necessary.
When I'm out and about with my children, we always do metro, taxi or sneakers…
Sneakers! Preferably matching, usually Nike.
When I have some downtime, I like to…
Draw with the children, take yoga classes, see exhibitions, plan fun trips.
My workout routine…
I work out with my trainer in the morning after the school run to kickstart my day, or around 5pm for an energy boost. Otherwise I do ballet barre classes twice a week.
My classic on-the-go look is…
A boyish suit from CTJxPallas, white t-shirt, hi-top Air Jordans, natural beauty, good hair, gold hoops.