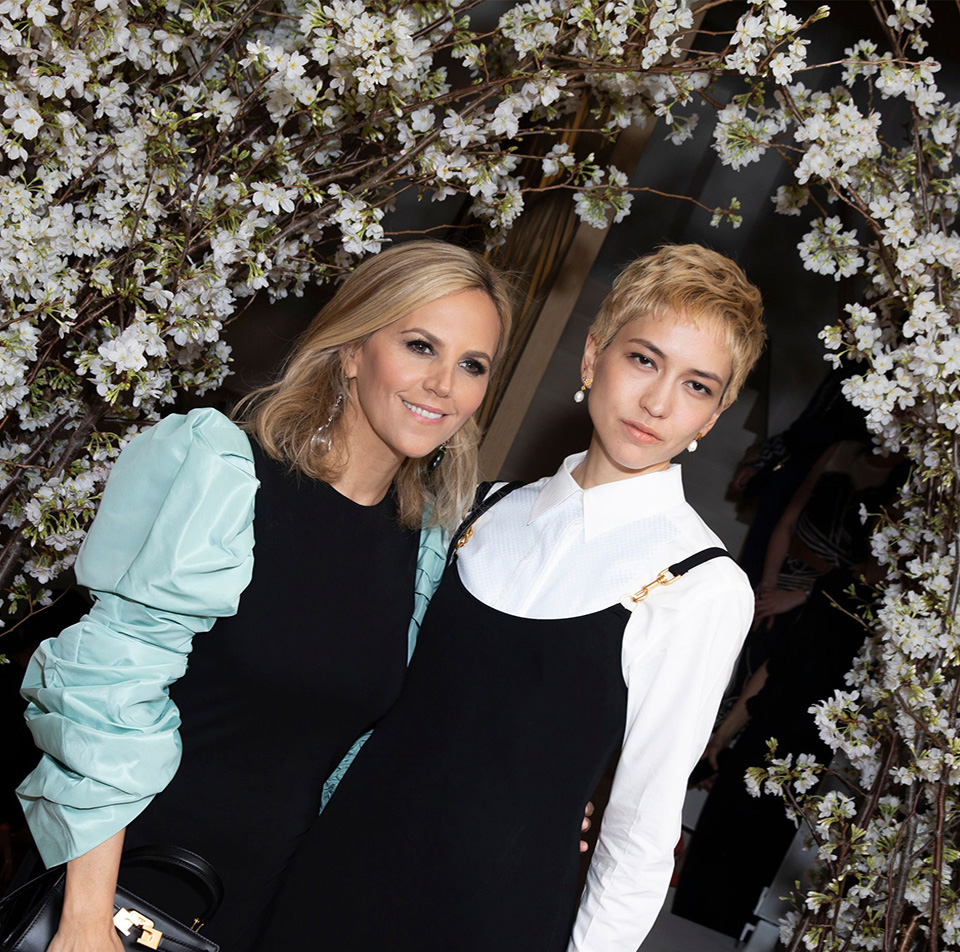 Crazy, rich bride. Dancing robot. Peppy roomie. Sonoya Mizuno wears many hats. Or in the case of her turn as mad scientist in Netflix's Maniac, envy-worthy glasses. The Japanese-British actress has a reputation for her versatility and ability to dance and sing through roles in La La Land, Ex Machina and Crazy, Rich Asians where her over-the-top bride nearly stole the show. She stepped away from post-production of three projects to join Tory at the Ginza store party in Tokyo — Sonoya's hometown. Tory Daily caught up with the actor.
I got the acting bug when…
My uncle, who was a stage actor, and I performed songs and dances together for my mum.
The most rewarding part about acting is…
The moments between action and cut when I am fully immersed in the performance.
The most challenging part is…
The instability caused by inconsistency of work.
The most memorable audition I've ever done is…
Ex Machina, my first ever audition, first script I ever read. Alex Garland asked me to come back to audition for a bigger part then offered it to me in the room.
It's my dream to take on the role of…
Lady Macbeth and Tina Chow.
When I'm not in front of the camera, I like to…
Read, cook, travel and spend time with my family.
If I weren't an actor, I would do…
Something with food.
My go-to style when I'm not acting or on the red carpet is…
Simple, slightly masculine, chic.
映画「クレイジー・リッチ!」、「エクス・マキナ」、「ラ・ラ・ランド」などの話題作に立て続けに出演しているソノヤ ミズノは、そのほかにもNetflixの「マニアック」にて科学者を演じている今まさに旬のスター。日本と英国のハーフであり、どんな役でも演じ分けられる演技力に、ダンスと歌のマルチな才能は出演作を見れば明らか。次に控える3つの大きなプロジェクトの合間を縫って、自身の出身地でもある東京で行われたトリー バーチ 銀座店のオープニングパーティーに参加してくれた彼女に話を聞いた。
女優を志すきっかけは?
舞台俳優だった叔父から影響を受けたの。母のために歌い、踊り始めたのがきっかけ。
女優という仕事の醍醐味は?
演技に入り込めた時のアクションとカットの間に感じるわ。
大変だと感じることは?
不定期の仕事が続くと、心身のバランスがとりにくくなることかな。
一番記憶に残っているオーディションは?
私にとって人生初のオーディション、初めての台本となった「エクス・マキナ」。アレックス・ガーランド監督がオーディション後にもっと大きい役を、と連絡をくれたの。
演じてみたい役は?
マクベス夫人、ティナ・チャウ
オフの日は何をしている?
読書、料理。旅に出たり、家族と過ごしたりするわ。
女優を志していなければ、どんな職業についていた?
食事に関わることかな
オフの日のお出かけスタイルは?
シンプルで少しだけメンズっぽいシックなスタイルが多いわ。