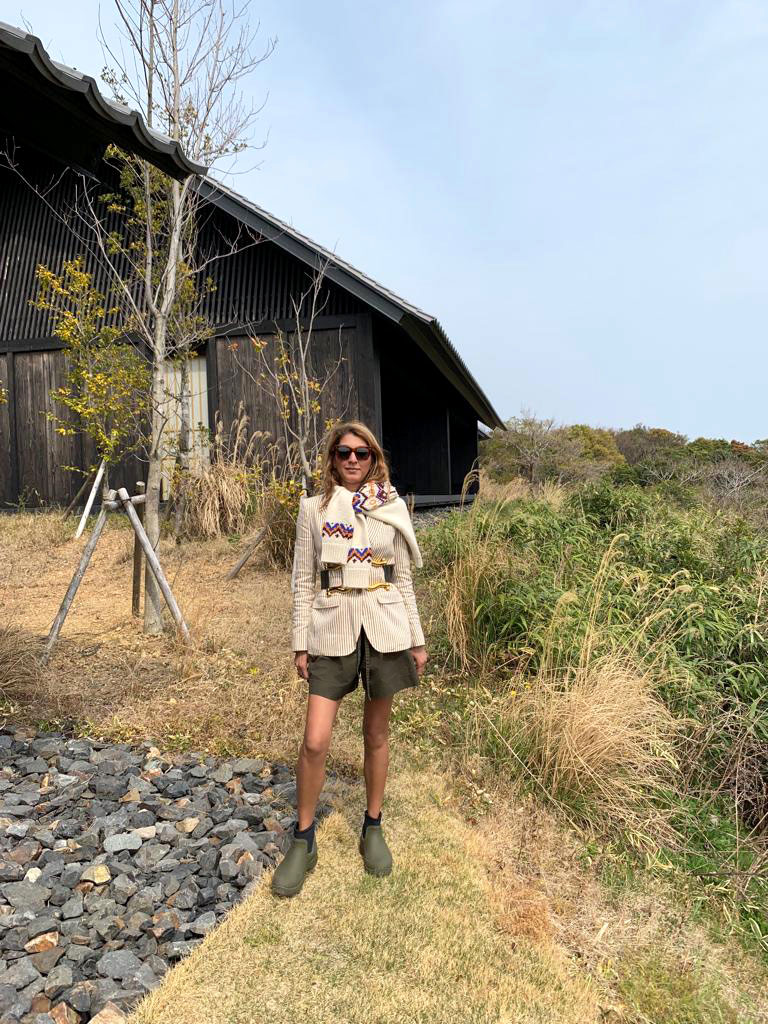 Chances are you've seen Ramya – and her inspiring outfits – in street style round-ups online such as Vogue.com and Net-A-Porter. As the co-founder of the creative marketing and brand-building agency Gogoluxe, she is constantly travelling for work. Her home base is in Los Angeles but more often than not she's packing a bag for an international business trip. We tracked her down while she was on the go to learn more about her in-flight beauty routine, where she shops when she's off-duty and how she manages to always effortlessly pull off such fabulously chic looks.
I was inspired to launch GogoLuxe when…
I worked for a more traditional buying office for a few years after grad school. I was able to discern what types of brands would work in what international markets and I loved being able to connect new brands with new markets. Since then we have evolved so much, we work as both creative and fashion directors for retailers and brands alike!
My top tip for dressing for work when traveling is…
Plan outfits for the trip, in advance, so you can be sure items can mix and match easily. I write down the looks and this way it's not a scramble in the morning when I am jetlagged.
My in-flight travel rituals…
Remove all make up and slather on Georgia Louise's The Balm all over to avoid skin dehydration. I buy two large (as large as I can find!) bottles of water and chug them thru the flight. I've also become hooked on these Italian made compression leggings from Anna Zahn of Ricari Studios. It's amazing how de-bloated you feel when wearing them on the plane!
Favorite time of the year to travel…
All year round!
Must-have carry-on items are…
Bioderma face wipes, Georgia Louise The Balm, Barbara Sturm Hylauronic Serum, my iPad (loaded with shows), and Bose Noise-Cancelling Headphones.
Best markets for finding treasures when I'm done with work…
No time when I'm travelling for business! I love exploring markets when I am on holiday and there are amazing ones all over the world. From San Angel in Mexico City, to the street fairs of Oaxaca…to Chandi Chowk in Delhi, there are so many ways to find treasures in far-flung places.
When I'm not traveling for business you can find me…
Hanging out with my family in LA on a hike with our dog Nero.
Just got back from…
JAPAN !!!