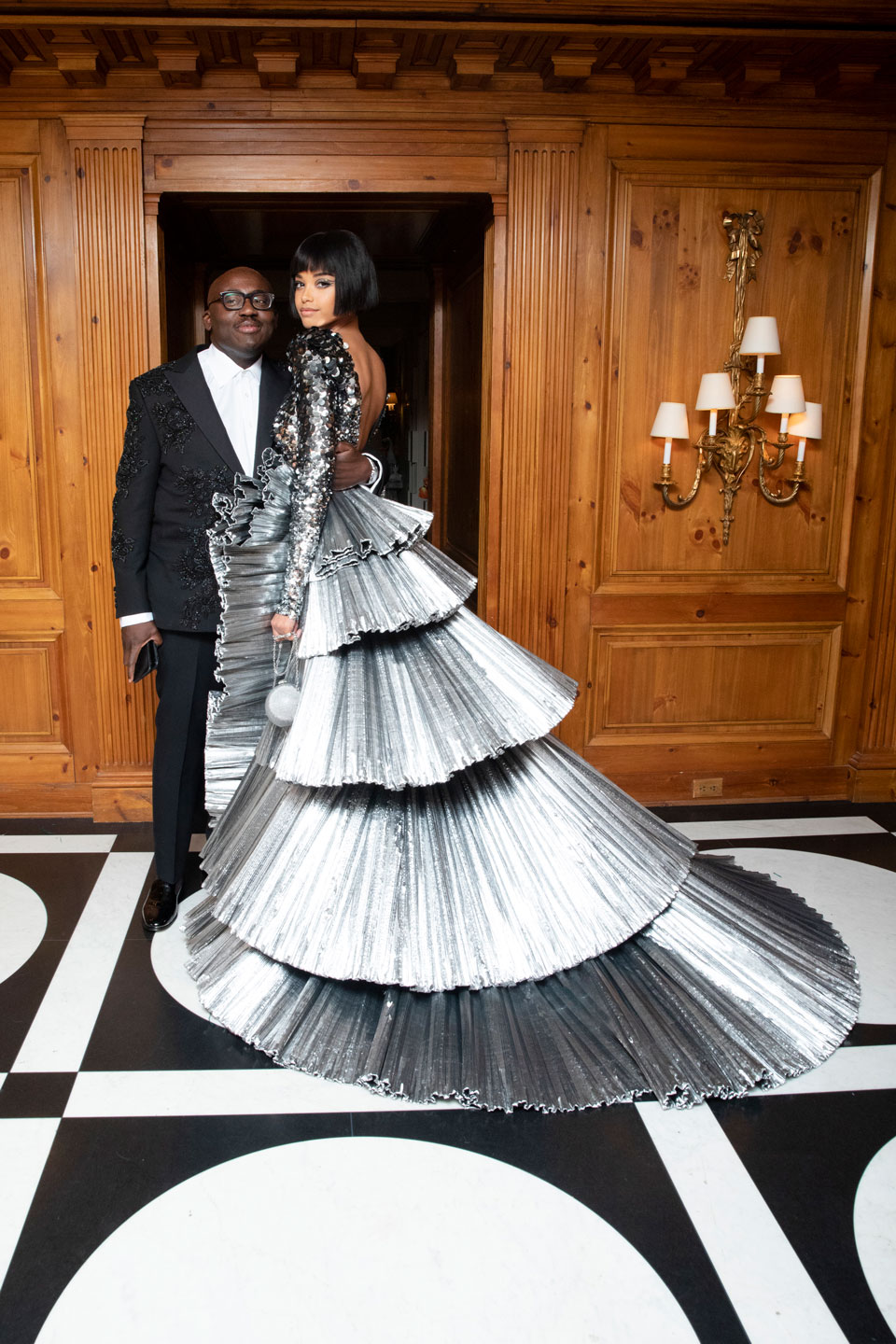 Talk about manifesting what you want: Before Ella Balinska was even cast as one of the lead characters in the Elizabeth Banks-directed Charlie's Angels film reboot (alongside Kristen Stewart and Naomi Scott), she was already trained in a dozen types of stage combat. The movie hits theatres in Fall 2019, but expect to see a lot more of Ella before then. When she's not in London, where she grew up, or in front of the camera, she calls Los Angeles home. Recently she flew to NYC where she joined Tory and Edward Enninful, the editor-in-chief of British Vogue, at the Camp: Notes on Fashion-themed Met Gala. Between her razor-sharp bob and a dramatically voluminous silk taffeta skirt, her Elton John-meets-Lara Croft look fit right in on the pink carpet. We had some time to get to know her, her effervescent personality, her love of Play Station and which book she is reading for the 100th time.
Best advice I've ever received…
Mum: If you don't shoot you don't score.
Dad: Search and assess.
Best advice I can't wait to give…
Do not fear failure.
When I'm not acting you can find me…
Engaging in some form of highly competitive physical activity or on my PS4 engaging in some form of highly competitive physical activity.
Like mother like daughter because…
We will not quit once we put our minds to something.
The difference between the character I play in Charlie's Angels and me, in real life is…
Jane actually got accepted into MI6…
Favorite action movie…
Please don't make me choose. Can I say Avatar? Or Colombiana…? Basically Zoe Saldana. My favorite action movie is Zoe Saldana.
Soundtrack of my life…
SYRE – Jaden Smith.
I'm currently reading…
The Great Gatsby for the 100th time.
My personal style is best described as…
All-Black-Everything-bought-this-from-the-mens-section-tactical-but-chic…with boots.
I couldn't not leave the house without…
A solid playlist.
A wink or a smile…
Nothing more satisfying than a well-executed wink.