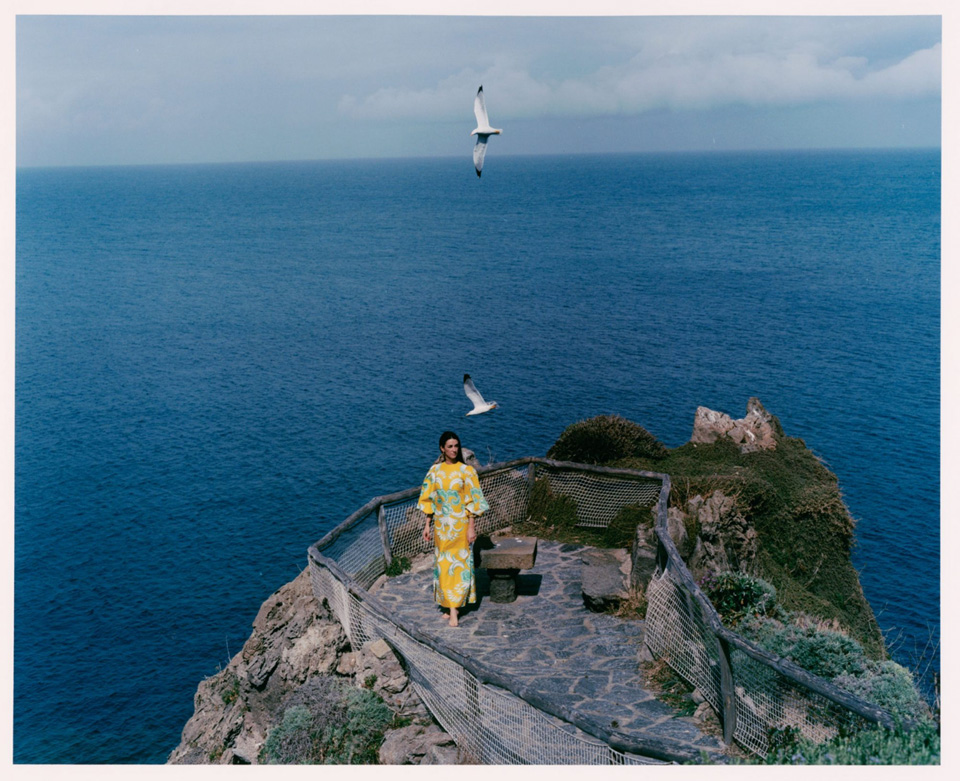 New hotel alert: Currently we're obsessed with the newly renovated Mezzatore Hotel and Thermal Spa. Located in a 400-year-old watchtower on the volcanic island of Ischia, just north of the Amalfi Coast, its locale is considered the enigmatic kid sister to the island of Capri. The architecture and backdrop is straight out of a Slim Aarons photograph, which makes sense because he frequented Il Pellicano, the iconic Mediterranean resort that is owned by the same parent company. Should you be planning a trip there anytime soon, you're in luck. Marie Louise Scio, the CEO and creative director of Italy's Pellicano Hotels Group (which owns the above two as well as La Posta Vecchia, near Rome) is an expert when it comes to vacation style. She gave us her take on what to eat, the best shoes to wear and how to act like a local.
To me, summer begins when…
Summer begins when our three hotels reopen, they are all seasonal so April is like the beginning of summer to me!
And it tastes like…
Sweet and salty!
Always in my weekend bag…
Rescue Remedy and a sketch book.
Current poolside reading…
The Sleep Revolution by Arianna Huffington.
It's easy to fit in like a local on Ischia by…
Exploring the island by boat.
And the best way to get around the island is…
By boat and by a vintage Ape car.
Sunrise or sunset…
Sunrise! I'm definitely a morning person. I like to wake up early, take my time, watch the sunrise and meditate. It fills me with positive energy.
When on Ischia, always…
Order spaghetti al pomodoro!
When in doubt…
Have a thermal treatment at Mezzatorre Spa — you will feel so much better!
Don't forget to pack…
A bathing suit and a pair of Birkenstocks from Il Dolce Far Niente Collection collaboration with Il Pellicano Hotel.
Below, what to pack for a Meditereanean weekend.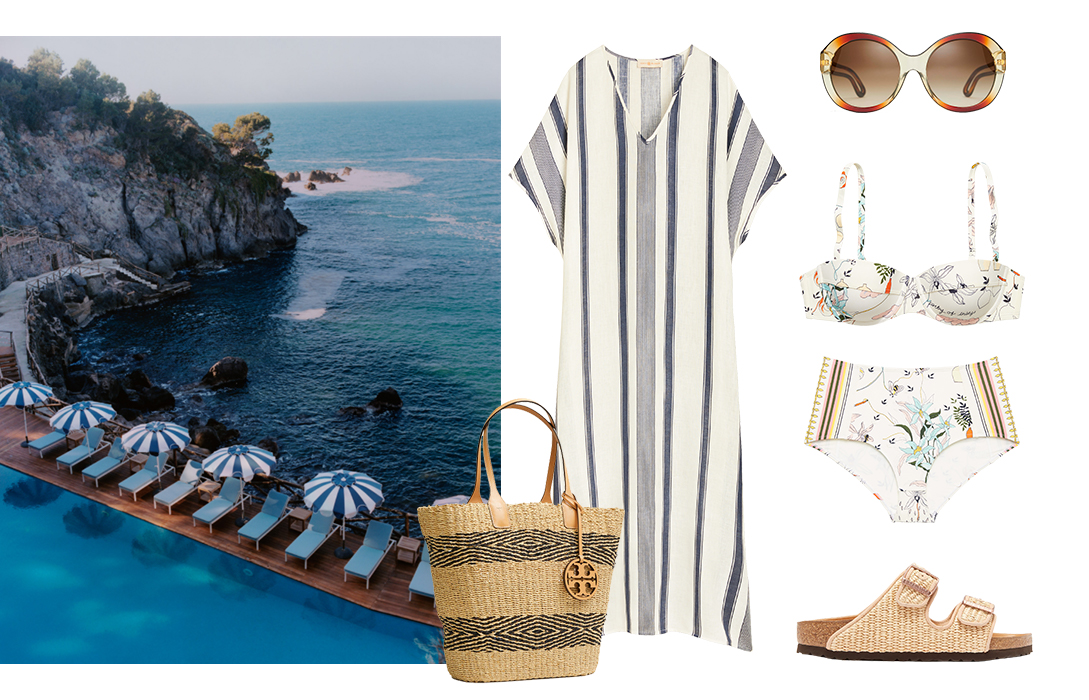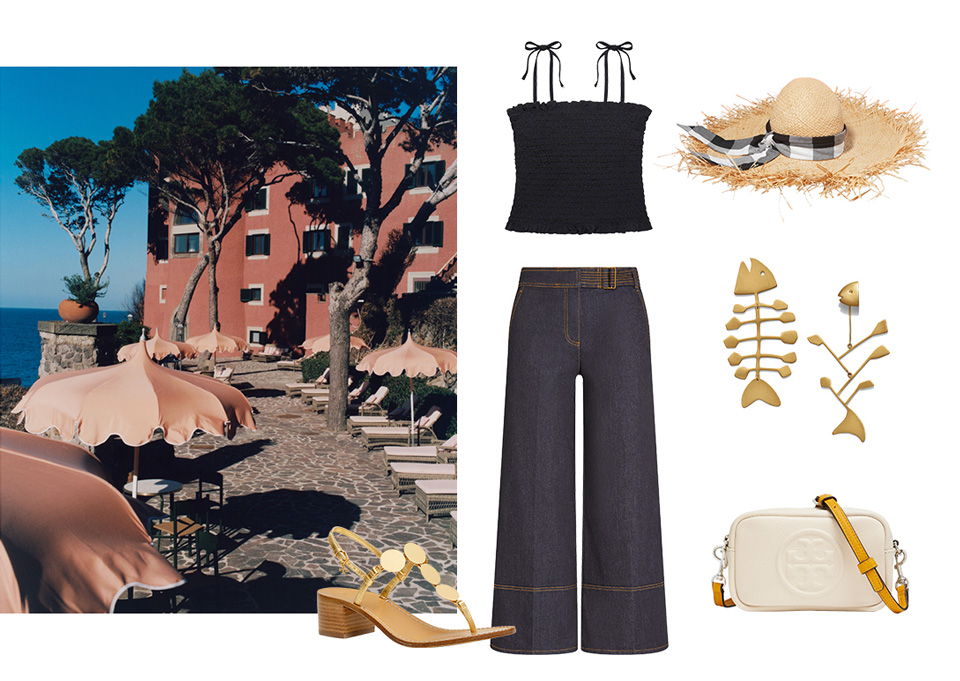 Exploring the village then straight into sunset cocktails. Clockwise from top left, all ToryBurch unless otherwise noted: Smocked Tube Top, Gigi Burris Straw Hat, Fish Mismatched Earrings, Perry Bombe Mini Bag, Wide Leg Denim Pant, Patos Disc Metallic Sandals. Photograph for the Wall Street Journal Magazine by Photographer Luca Campri, represented by 2DM MANAGEMENT.