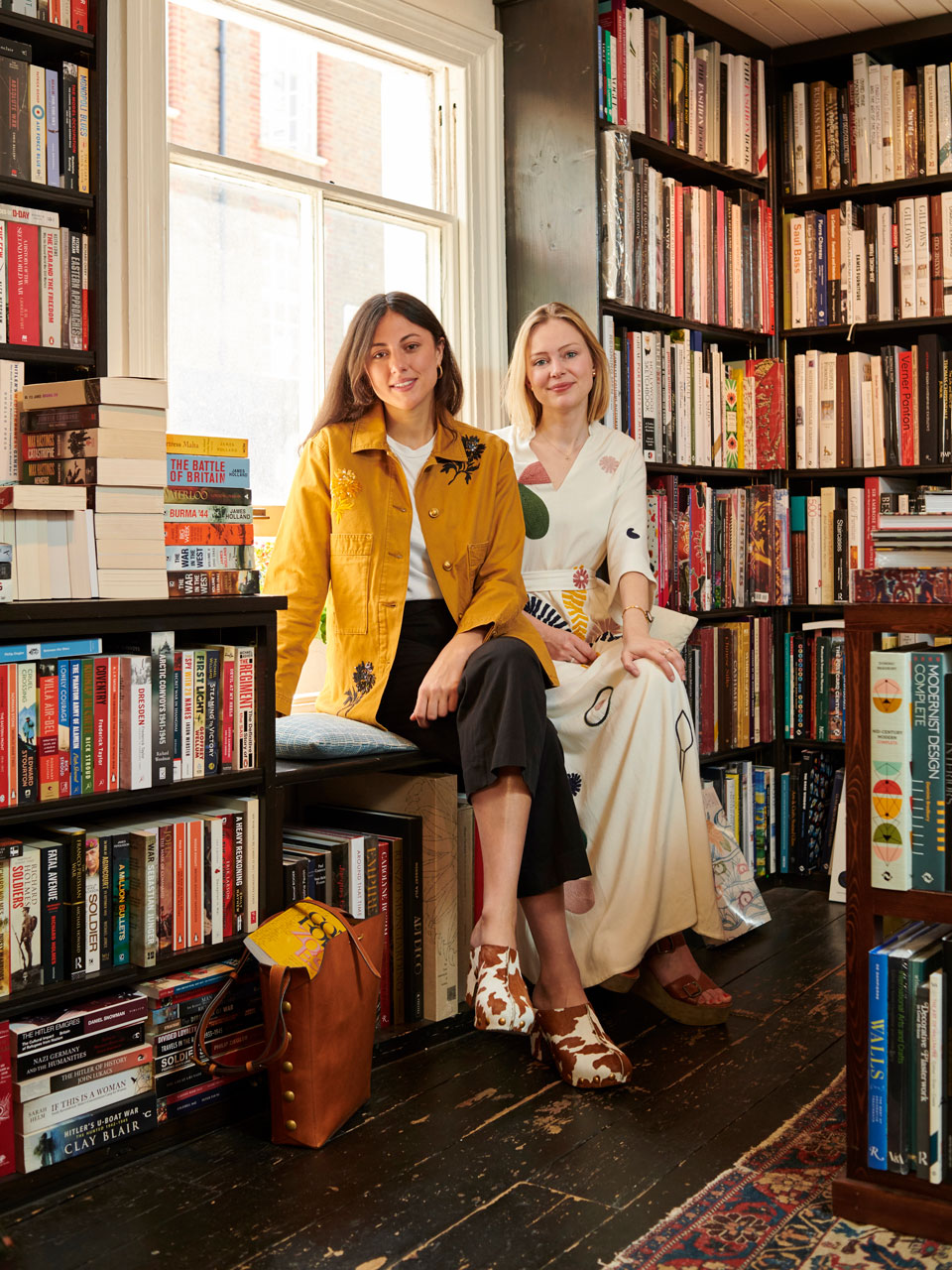 Emily Ames and Kate Hamilton aren't exactly ones to think small. When the London-based best friends and business partners set out to build their creative agency, Sonder & Tell, that was made clear quite quickly. In the two years since they launched, they've formed a community of content creators to help companies big and small break through the noise with a unique point of view.
Sonder & Tell's most recent project,
Comfort Zones,
challenged a group of women writers to step away from the familiar, creating a collection of essays and stories that will make you laugh, cry and, most importantly, think. Here, we catch up with the entrepreneurs to learn about running a business as best friends and the build-up to their first book.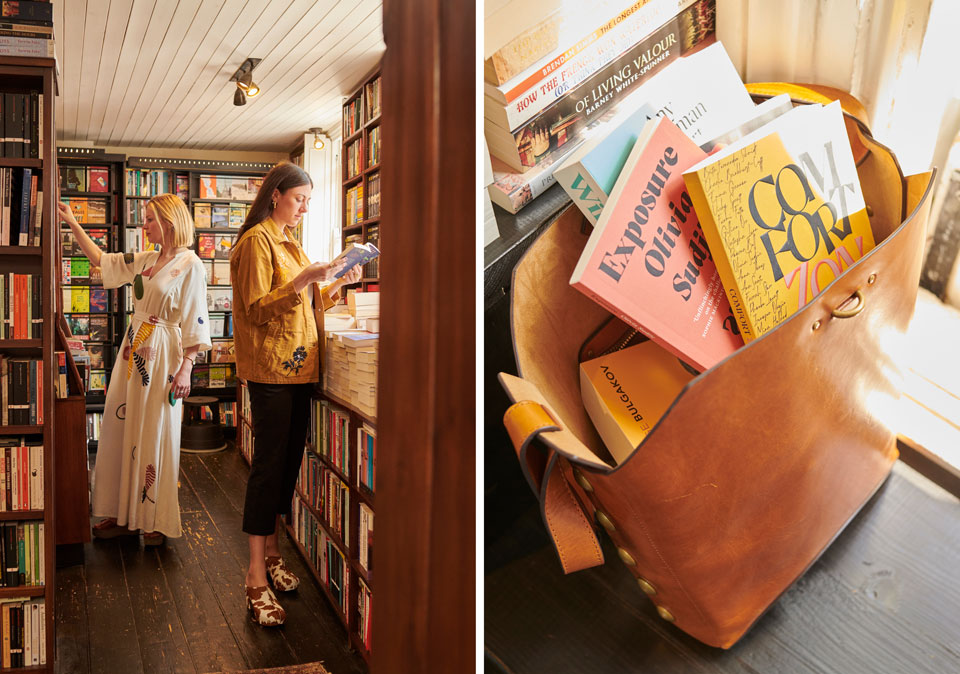 The best part about running our own business…
KH: The feeling that your goalposts are always moving. There's never a sense of "okay, job done;" when you've finished one project there will always be something on the horizon. It can be intimidating (and is almost a reason for some people not to run their own thing), but it's motivating to me. The freedom of flexible working hours are good too (not so good is tax return January).
EA: Being able to build something from the bottom up with its own culture and values. When we started the business we really laid out what we wanted to achieve, the type of people we wanted to work with and the kind of impact we wanted to make. We've been really good at sticking to that.
And the hardest part…
KH: I don't know if this is specific to running any business or to running our business, which is a service-based agency, but I think the trickiest thing has been getting used to inconsistent workflow. Emily and I both thrive off being busy but are a bit antsy when things are quiet. We are slowly learning not to panic in a lull (even trying to "enjoy" it…)
EA: A lot of bigger brands love our ideas but end up going with the bigger agencies that have the account manager, account manager's manager and account manager's manager's manager. It's sometimes hard to convince bigger companies to take a risk with a smaller agency (even though it's often what they need to shake things up).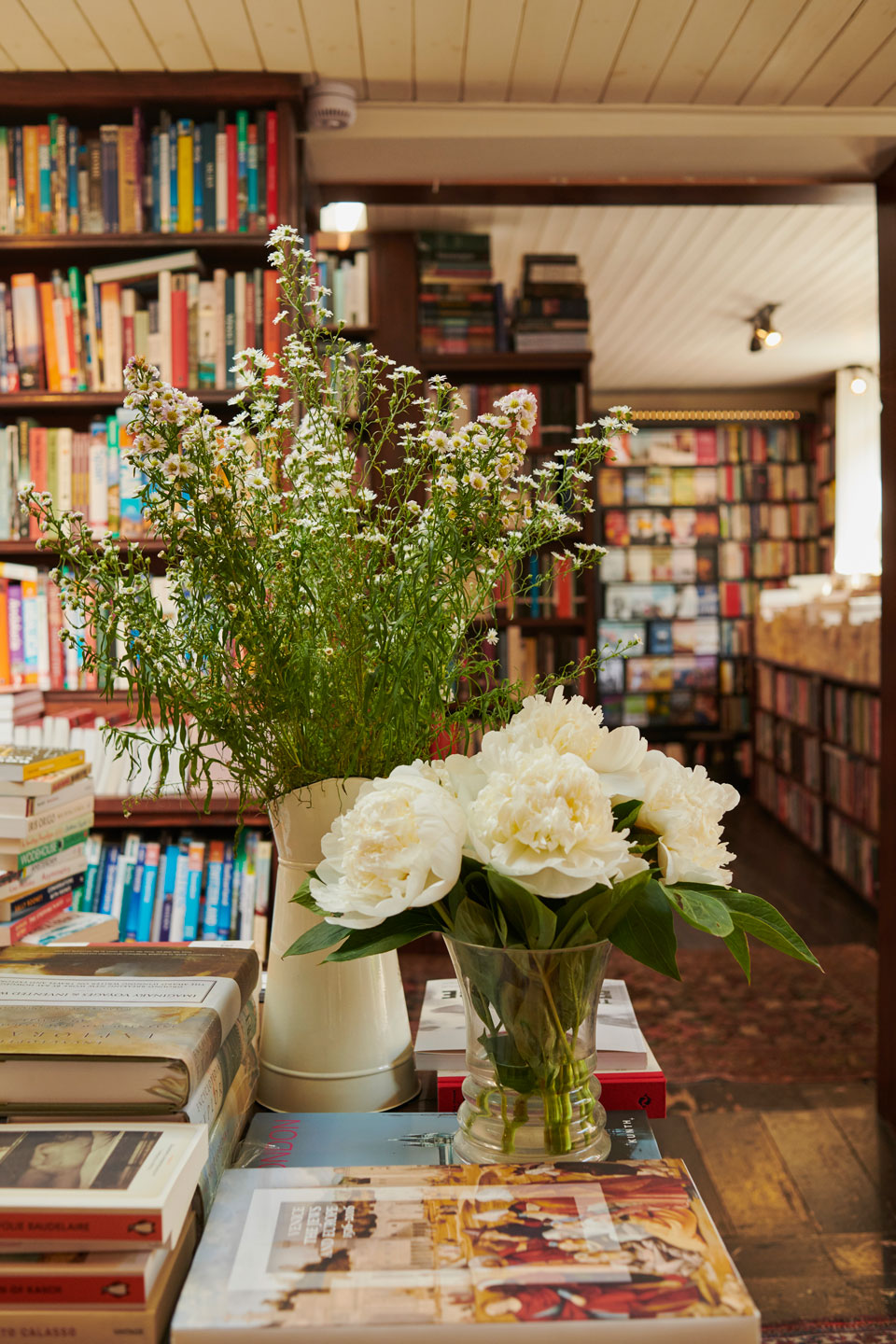 The secret to starting — and sustaining — a business with your best friend…
KH: Respect, probably. For one another's ideas, personalities and time. I also think it's important to go into something with an understanding that your friendship will likely change. I don't know if Emily will agree, but after having spent almost every working day for 18 months side-by-side, I feel like we have something closer to a sibling relationship. That comes complete with intense surges of love, a few fiery words followed by quick make-ups, and weird telepathic communication.
EA: I think the secret is to be really honest about the type of friendship you have before starting a business. Are you competitive with one another? Do you respect their ideas? Do you listen to them? Do you align with their ambition? I wouldn't be able to start businesses with some of my oldest friends because of the history we have. Kate and I met around 22 years old when we were living in a new city (Barcelona), forging new identities and starting in the world of work (we shared a column for a magazine). Collaboration and respect have therefore always been a foundation of our friendship.
The books we recommend to everyone…
KH: I think book recommendations are often best when they're tailored to a certain time in your life – what you're going through and where you want to go. But this is a pretty eclectic bunch of books that have stayed with me.
Heartburn by Nora Ephron
A Little Life by Hanya Yanagihara
Half of a Yellow Sun by Chimamanda Ngozi Adichie
The Sun Also Rises by Ernest Hemingway
A Manual for Cleaning Women by Lucia Berlin
Thus Bad Begins by Javier Marías
Master and Margarita by Mikhail Bulgakov
EA: Americanah by Chimamanda Ngozi Adichie
Educated by Tara Westover
Between the World and Me by Ta-Nehisi Coates
Wide Sargasso Sea by Jean Rhys
The Lonely Londoners by Sam Selvon
Homegoing by Yaa Gyasi
Normal People by Sally Rooney
Eleanor Oliphant is Completely Fine by Gail Honeyman
We were inspired to create Comfort Zones because…
KH: We've built up a community around storytelling at Sonder & Tell, in which we interview different writers and content creators about their favourite books, magazines, podcasts and shared them on social each week (see Nate Storey from Surface, Ally Betker from Here). Through that we are connected to some incredible women writers and wanted to find a way to bring them together for a positive cause. We also thought it would be interesting to challenge them to write about something that felt uncomfortable (dream brief lol) rather than safe.
EA: The work of Women for Women International really resonated with us and we wanted to do something as a tribute to the women in their programmes. The charity identifies the most vulnerable women in communities that are recovering from conflict and war and puts them through employment programmes that give them the tools to start a sustainable business. These women are going into classes about business plans and banking and may go on to become the breadwinner in their families. They're rewriting the narrative.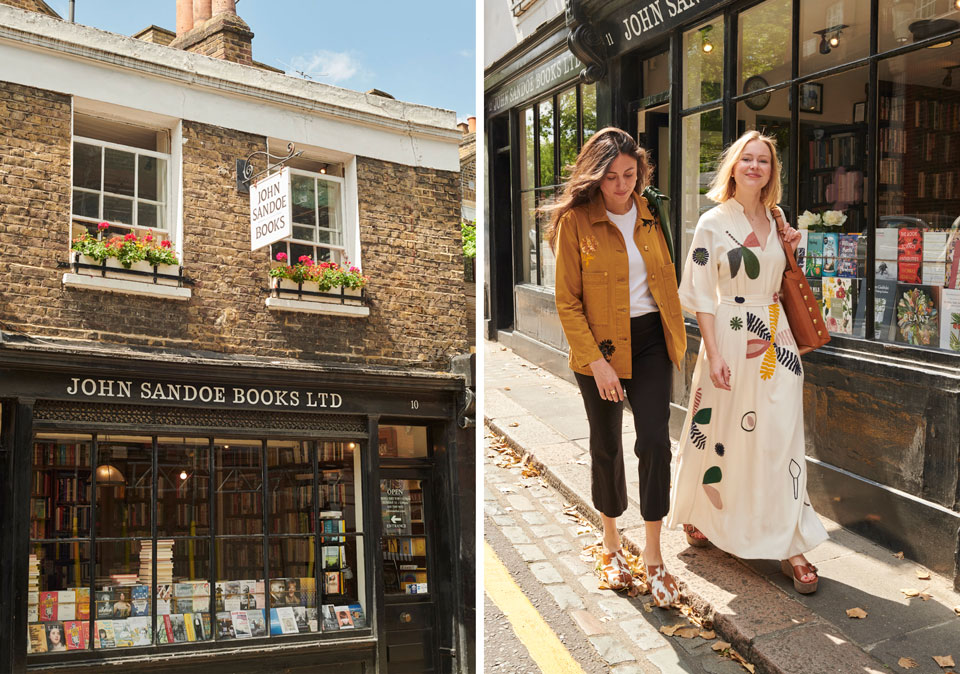 Our proudest moment while making the book was…
KH: It was actually when we were sub-editing the book on a long distance flight back to London. I had read all the pieces multiple times but it was the first time I'd seen them laid up and strung together. I remember thinking "oh my god this is really, really good!" That was the first time it felt real.
EA: Seeing about 200 women in the room for the launch with our book in their hands.
And the greatest lesson we learned…
KH: To practise what you preach. We called our book Comfort Zones and we kept that idea in mind throughout. Even when things become difficult or frustrating or challenging – which they inevitably did as we were putting together a book when we're not publisher – we knew we had to push through and keep the end goal in mind.
EA: That you can, in fact, judge a book by its cover. Our designers – Ella and Charlotte from Duzi studio – really helped us solidify the idea in our minds and kept pushing the branding. Because visual channels like Instagram are so key to marketing we needed a visually appealing book and they were so patient in helping us deliver.
If I could be a fictional character from any book, I would be…
KH: First thing that came to mind was Hermione Granger to be honest (because of the spells) but that is extremely basic. So I'll go for Margarita from Bulgakov's Master and Margarita because she gets to fly over Moscow on a broomstick, naked. A bit of a witchy theme going on here.
EA: Probably Georgia from Angus Thongs and Full-Frontal Snogging. When you're actually living through fourteen years old, it's all so embarrassing – that stage when your boobs are soft little triangles, your parents being overbearing, your crushes not knowing you exist. But I'd love to relive it now – I want my mum to pick me up from parties, to have sleepovers with all my best friends high on sugar and to snog Robbie the sex god (or more likely snog my hand).