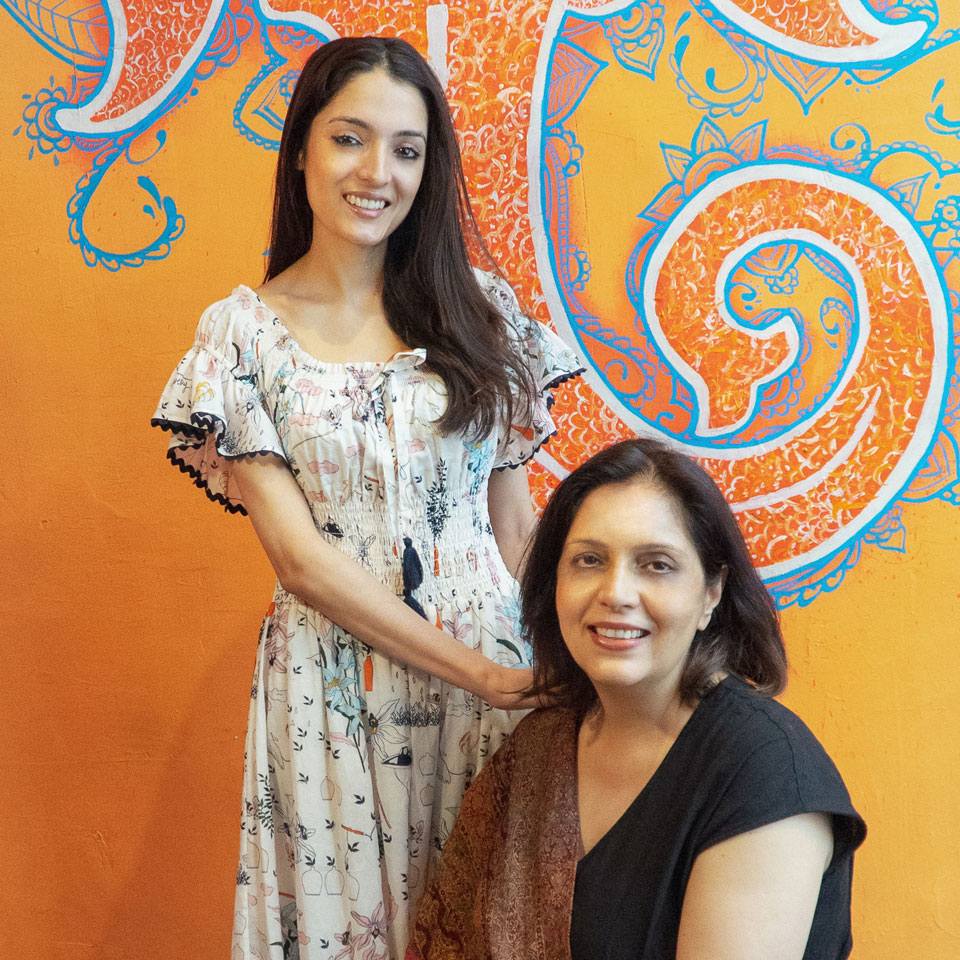 It's hard to distill all of India's diverse regional cuisines into one restaurant — and then add a dash of that hard-to-replicate "mom's home cooking" to it all — but Pondicheri manages this feat thanks to the mother-daughter chef and entrepreneurs behind it. There's Anita Jaisinghani: the microbiologist-turned-chef, mom and all-round powerhouse. And Ajna: Anita's daughter who oversees operations and convinced her mother to open an outpost of the family's successful Pondicheri Café in New York City's bustling NoMad neighborhood. It's in their New York restaurant, where they also host cooking classes and manage their catering company, where Tory Daily photographed the duo and asked them what it's like to run their own business. Pondicheri, named after the Pondicherry, the city in southern India, brings together all the elements the women think are critical in a good meal: elevated Indian food, an expansive menu that covers not just one region of the country's food and a focus on making people happy. The Jaisinghanis also hosted a dinner for the 50 women entrepreneurs selected for Tory Burch Foundation's 2019 Fellows program. Below, the duo answer a quickfire round of questions for us.
The best part about running my own business is…
Anita: I can blame myself for everything that goes wrong and take a lot of credit when it works out.
Ajna: Piggybacking on what she said and that I get to create the rules and create a whole new world.
The key to running business with my daughter is…
Anita: Not to become emotional about everything and to stay in the moment with what we need to talk about.
The key to running a business with my mother is…
Ajna: Listening!
I embrace ambition by…
Anita: Being the best I can be everyday single day.
Ajna: Giving myself no choice but to do the best I can, every single day.
Learn more about the Tory Burch Foundation, its 2019 Fellows Program and #Embrace Ambition.