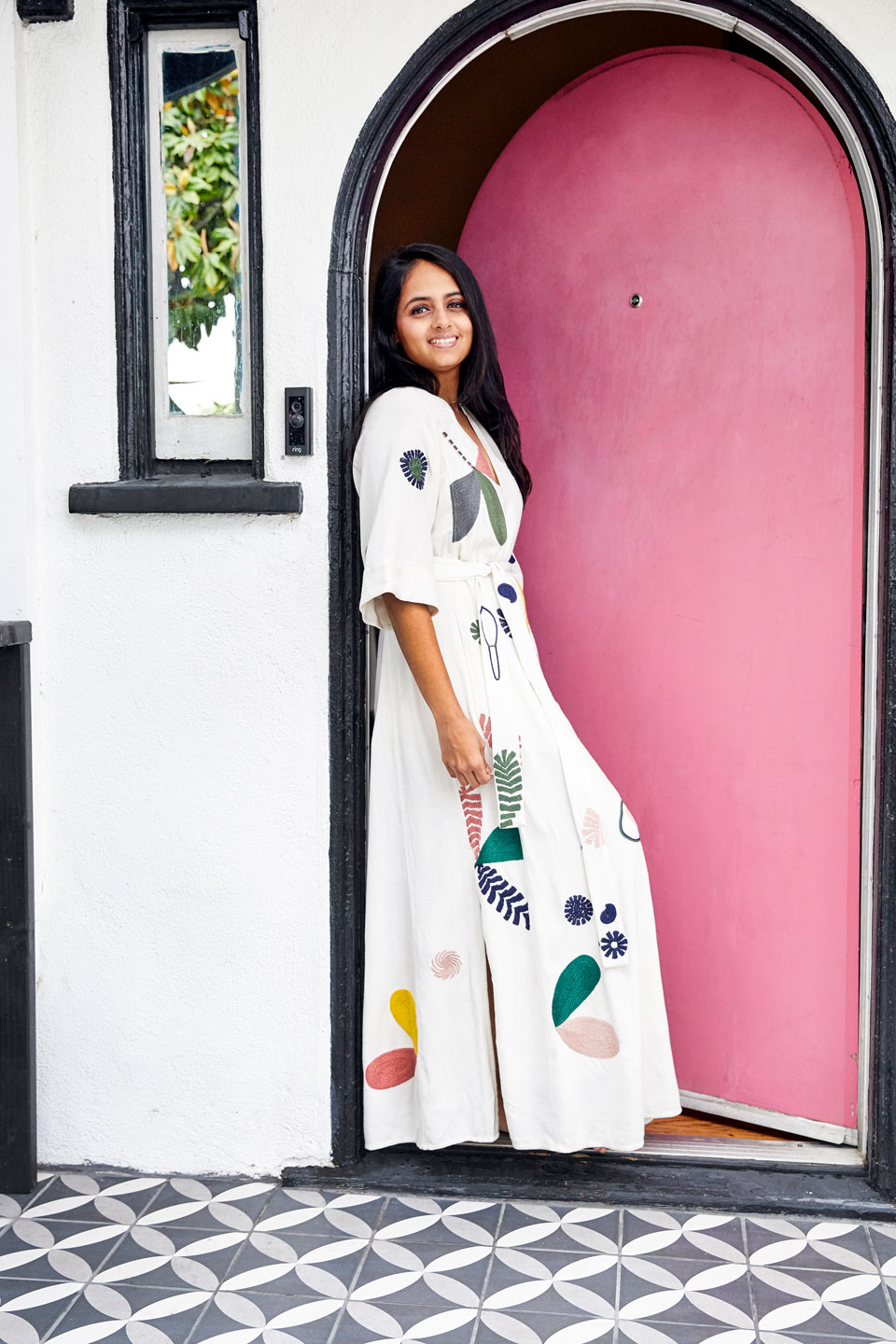 After learning that most of the olive oil that Americans consume is not what they think it is, former tech startup communications expert Aishwarya wanted to do something about it – but wasn't sure what that looked like.
"After moving to California I wanted to champion American-made, beautiful extra virgin olive oil that is also elevated — and that's where the journey began. Olive oil is a foundation of wellness; a cornerstone of nourishment for thousands of years and a historic source of wellbeing and ceremony. Athena's gift of the olive — useful for light, heat, food, medicine or perfume, was one of the most useful and beloved gifts of the gods. I truly believe in honoring the beauty of the land, the California sun and soil, and respecting the nourishment it provides." – Aishwarya Iyer
Below, the EVOO entrepreneur shares how her background in tech startups and degree from NYU's Gallatin School informed her decision to launch the brand, the challenges she faces as a young company and the best business advice she has received.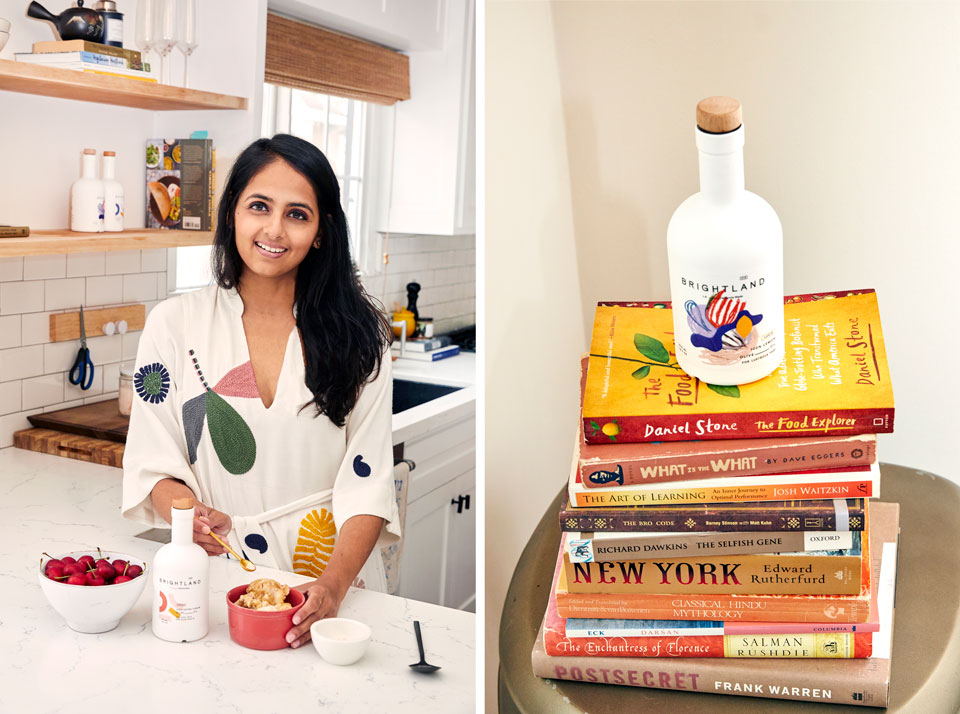 Before Brightland, I was…
Living in New York City where I studied at NYU's Gallatin School of Individualized Study. Then working at and with technology startups as well as at L'Oreal in the luxury products division of Lancome.
The biggest challenge with starting Brightland Olive Oil…
Shutting off my inner critic that kept asking "how dare you do this?"
And the biggest reward…
Delighted and nourished customers around the country (and eventually around the world)!
Best business advice I've ever received…
Daina Trout, CEO of Healthade Kombucha: When you are feeling overwhelmed, just take one step, and another step.
And the best entrepreneur advice I can share…
It's a marathon, and it's a long one, but at the end of the day, you are only racing against yourself
What's next for the company…
Hiring, introducing new products and categories.
Best way to serve Brightland Olive Oil…
Drizzle it over a plate of plump medjool dates and sprinkle some sea salt on top. Decadent and delicious.
I embrace ambition…
Enthusiastically and with the understanding that this is the one, wild, beautiful, messy life we have to life.
My favorite place to travel…
Svatma Tanjore: a beautiful luxury heritage home + boutique hotel in the heart of South India, which is my birthplace and where my ancestors come from. Also, Daikanyama, my favorite neighborhood in Tokyo.