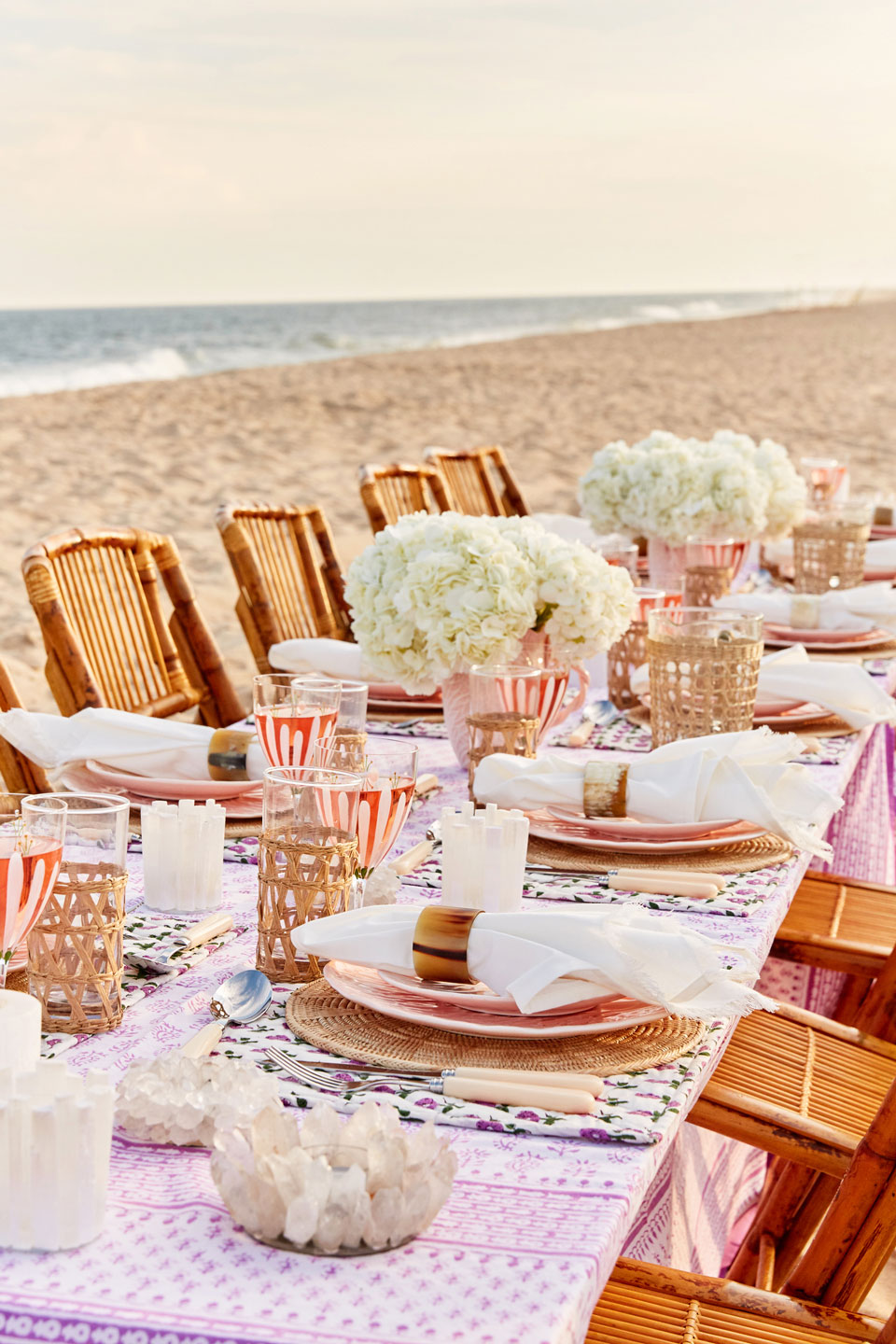 Ally Lewis is something of an expert when it comes to setting the scene. As one half of the brand and content strategy team The Tomorrows, she and her partner Louise Denny are responsible for finding the right images and words to tell the stories behind brands. And as a Tory Burch and Tory Daily alum, she knows how to summer with style. This includes throwing a casual beach dinner in Amagansett. Below, Ally's expert tips for entertaining in nature's sandbox with grace and ease.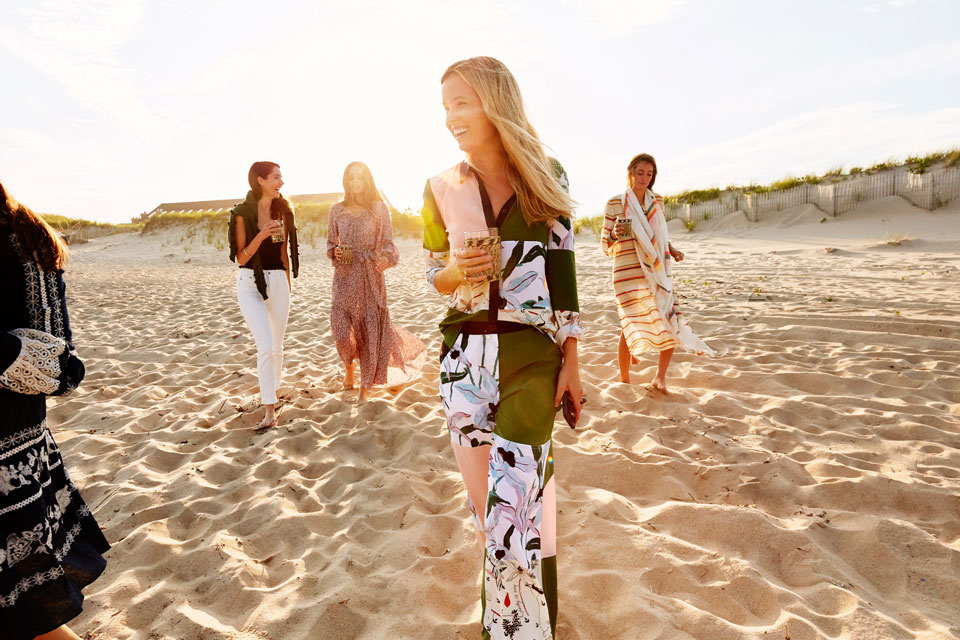 On what to wear:
Something relaxed and go barefoot. Guests will feel at ease and feed off of your energy.
On table linens:
Look for linens that can be thrown in the washing machine, like Indian block-printed cotton tablecloths and napkins. I've found a lot of great options on Etsy and love these from Tory Home.
On floral arrangements:
Think about fresh flowers that are hearty enough for outdoor elements, like thick-stemmed hydrangea. To keep them from wilting from the heat before dinner, cross-cut them on the bottom so they can absorb more water. I've learned the hard way!
On lighting design:
Wick candles blow out in the wind. Get flameless ones (Pottery Barn has good options) and put them in wicker hurricanes from Amanda Lindroth.
On feeding a crowd:
Serve food that's easy to eat. Pre-crack lobster claws; loosen oysters from their shells in advance; cut burgers and ice cream sandwiches into quarters.
On keeping cool in the kitchen:
If you have a lot of guests and no time (or like me, no skill) to cook – Round Swamp Farm has literally everything – the best groceries AND prepared foods. For an impressive home-cooked meal — but by a professional — we call the Culinistas.
On the extras:
Remember the things your guests could forget: Place wraps on chairs for when the temperature drops after sunset (I love the Bolivian vintage blankets from St. Frank – we use them to sit around the bonfire after dinner too). And keep a seagrass bin filled with most-requested extras: hair ties, bottled water to go, bug spray and flip flops in case people don't want to put sandy feet in their shoes.