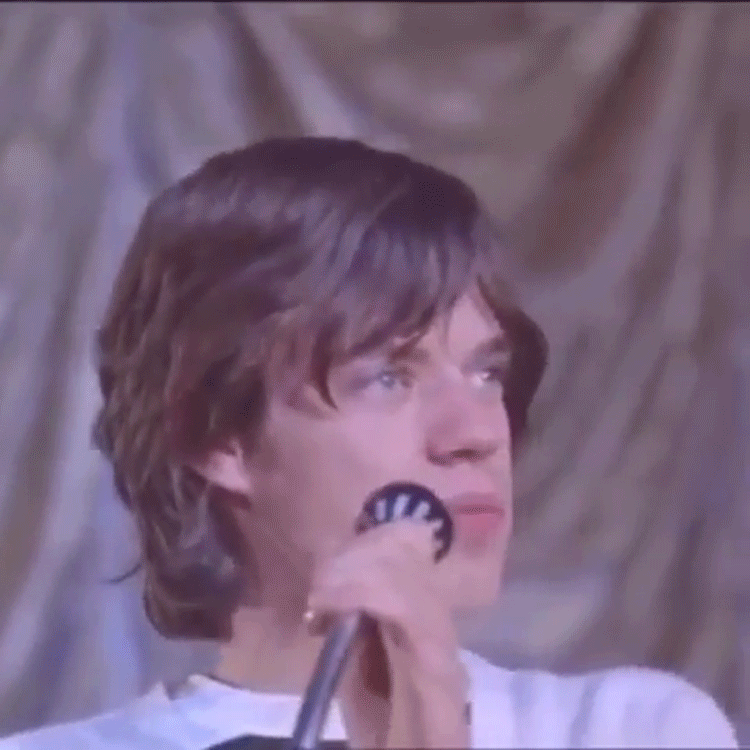 Mick Jagger rules the stage the way a lion rules the jungle. Keep reading to discover your horoscope now that we're in the sign of this courageous, ambitious leader (July 21 – August 20). Astrologer Susie Cox reveals all.
Leo
Happy Birthday, grand Leo. This indeed will be quite a birthday month for you. There is a party of planets in Leo, including the sensuous Venus. She is the planet of pampering and indulgence and will be in Leo until August 20th. Please give yourself extra special birthday gifts this year. Venus will be happy that you did.
Virgo
Mars will be entering Virgo on August 17th and will remain there until October 4th. You have a very busy and productive window in time on those dates. Mars loves being in Virgo, because Virgo loves getting things done. Make an extensive To-Do List and you will have six weeks to check off the items. Construction or serious projects are favored.
Libra
The first week in August will be a social time for you, dear Libra. When you get invited to a party, please go because you will meet some new people and maybe even new friends. It's also a time to stay connected to your family. Will there be a family reunion? Very likely. If it's not planned, maybe it's up to you.
Scorpio
Your power dates this month, Scorpio, will be from August 6th – 9th, when several planets will be aligning in a positive way to your Sun. You definitely love your privacy, but you will feel surprisingly social during this magical time. Your creativity will also reach a peak during that week. See if you can have some fun with friends or family . . . . then you can go back to being your private self again.
Sagittarius
You will be having big fun this month, Sag, which I'm sure is fine with you. There is a party of planets in Leo now that are being very harmonious with your Sun, giving you a bigger-than-life sense around you now. It seems like everything is happening at a fast and furious pace, which is true. Even though it might feel a bit overwhelming, but just roll with the largeness and you will get used to the abundance soon. Think big, dear Sagittarius.
Capricorn
The Moon will be in your sign of Capricorn from August 10th – 12th and will be joining the party of planets already in Capricorn. Your sign is dominating the skies now and will be for about one more year. This is your once-in-a-lifetime opportunity to be as Capricorn as you can possibly be now. That means living up to your destiny as a Capricorn to be successful and accomplished. Now is your time to flourish.
Aquarius
The Full Moon is in Aquarius this month on August 15th. That only happens once a year and is one of your best times to shine brightly, just like the Moon. This happens to be quite a special Full Moon because both Venus and Mars are joining the Sun, which will of course align with the Moon to make it Full. Having Venus and Mars there will bring a party to this Full Moon. Have raucous fun! Yes, you can get a little wild.
Pisces
Mid-August is a good retreat time for you, dear Pisces. Sometimes you just want to stay in bed and read or just sleep . . . this is one of those times. If you are in a creative mood, this would also be a good time to look at color, line or design. Yes, the spiritual Pisces out there will be in dreamland – yes, even more than usual.
Aries
There is a perfect triangle in the sky between several planets in fire signs that will be energizing your already dynamic Aries Sun. Your super charged days will be August 17th – 20th, and you will really feel the heightened energy then. Try to pace yourself and not do everything at the same time. It will be easier for you to collaborate with others than normal.
Taurus
There are an abundance of planets in earth signs now that are aligning in a positive way to your earthy Taurus Sun. You will easily be able to accomplish many of your dreams now, when they just didn't want to start before. It's all a matter of good timing, and now is the time. If you are up for being physical, the planets are also supporting that. Move things around and make more space in your life.
Gemini
You have a group of planets going through the house of your mind now, smarty Gemini. Your mind will be going very fast and will be coming up with incredibly creative ideas this month. See if you can make them reality instead of just having fun thinking in fantasyland. You daydream better than most . . . now is the time to make it real.
Cancer
The end of July will be your power time this month, sweet Cancer. You are feeling empowered because of the Solar Eclipse last month in your sign. Did you get rid of unwanted things? Good! So now that you are free, this is the time to start fresh and move forward. What is your passion and how can you accomplish it?
獅子座(7月22日から8月23日)
獅子座
気高き獅子座の皆さん、お誕生日おめでとうございます!間違いなく素晴らしい誕生日月となるでしょう。魅惑的な金星を始め、惑星達が獅子座に滞在しています。贅沢と愉しみを象徴する惑星である金星は、8月20日まで獅子座に留まります。今年は自分にとっておきの誕生日プレゼントを贈って。金星もそれを望んでいるはずです。
乙女座
8月17日に火星が乙女座に到着し、10月4日まで滞在します。この時期は非常に忙しくも実りある時になりそう。火星は、物事をやり遂げていく乙女座にいるのを気に入っています。詳細なTo Doリストを作ってみて。リストに書かれたことを実行するのに6週間もあるのですから。何かを作り上げたり、大きなプロジェクトを進めるのもオススメ。
天秤座
天秤座の皆さん、8月最初の週は社交的に過ごしましょう。パーティーに招待されたら迷わず参加して。新たな出会いや、友達も作れるかも。家族との結びつきも強くなり、家族で集まる機会がありそう。予定がないなら、企画してみては?
蠍座
蠍座の皆さん、今月はあなたの力が解き放たれる時です。それは蠍座の太陽星座に複数の惑星がプラスの要素で直線上に並ぶ、8月6日から9日にかけて起こるでしょう。一人を好むあなたが、この魔法のような期間は自分でも驚くくらい社交的になるはず。この週にあなたのクリエイティビティもピークを迎えます。友達や家族と楽しい時間を過ごしてみて。一人の時間はまた後で満喫出来るのですから。
射手座
今月はとても楽しい時間を過ごせるでしょう。射手座の皆さんももちろん大歓迎のはず。獅子座に滞在する惑星達が射手座の太陽星座と素晴らしい調和を奏で、あなたの周りは最高に活き活きしています。何もかもがすごいスピードで動き出したように見え、実際そうなのです。圧倒されるかもしれませんが、流れに身を任せればすぐに慣れます。貪欲にいきましょう。
山羊座
月が8月10日から12日にかけて山羊座に到着し、前から滞在していた惑星達に加わります。空は今、山羊座の支配下にあり、この支配は1年程続くでしょう。山羊座らしさを思いっきり発揮するまたとない機会。成功と達成に向けて、山羊座として生きる運命に従って。今こそ花開く時です。
水瓶座
満月が8月15日に水瓶座に到着します。1年に1度しか起こらないこの現象は、あなたが月のように輝く最高の時でもあります。太陽星座に金星と火星の両方が加わっているため、この満月はとても特別なもの。月と直線状に金星と火星が並び、活気付いています。たくさん騒いで楽しんで!少々羽目を外してもOK。
魚座
魚座の皆さん、8月中旬はのんびり過ごすのにぴったりの時期。ベッドにこもって本を読んだり、ただ寝ていたり・・・そんな時なのです。クリエイティブな気分なら、色やライン、デザインに目を向けるのも良い機会でしょう。スピリチュアルな魚座ですが、いつも以上に夢心地な時なのです。
牡羊座
火のエレメントを持つ星座に滞在する惑星達が、空で美しい三角形を織りなしています。この星座は活力に満ちた牡羊座の太陽星座をさらに活気付けます。力が満ち溢れる期間は8月17日から20日、エネルギーがとても高まるのを感じるでしょう。ペース配分をし、全てを一気にやろうとしないようにして。協力して取り組むことも、普段に比べてより楽に感じるはずです。
牡牛座
地のエレメントを持つ星座に今多くの惑星が滞在しており、地のグループである牡牛座の太陽星座にプラスの要素で直線上に並んでいます。今なら、始められなかったたくさんの夢を簡単に叶えることが出来るはず。全てはタイミングの問題で、今こそ絶好のチャンスです。フィジカル面も惑星達が協力してくれます。物事を動かして人生にゆとりを設けて。
双子座
スマートな双子座の皆さん、今あなたの知性のハウスをたくさんの惑星達が通過しています。今月は頭の回転が早く、驚くような画期的なアイディアが閃くはず。想像で楽しむだけでなく、実際に実現可能か試してみて。あなたの想像力はトップクラス…今こそそれを現実に。
蟹座
心優しい蟹座の皆さん、今月あなたにエネルギーが満ちるのは7月末です。先月蟹座で起こった日食の影響で、力を感じているはず。不要な物を捨てることが出来ましたか?自由になった今こそ、新しいスタートを切り、前進するとき。夢中になっているものは?どうしたら成し遂げられますか?