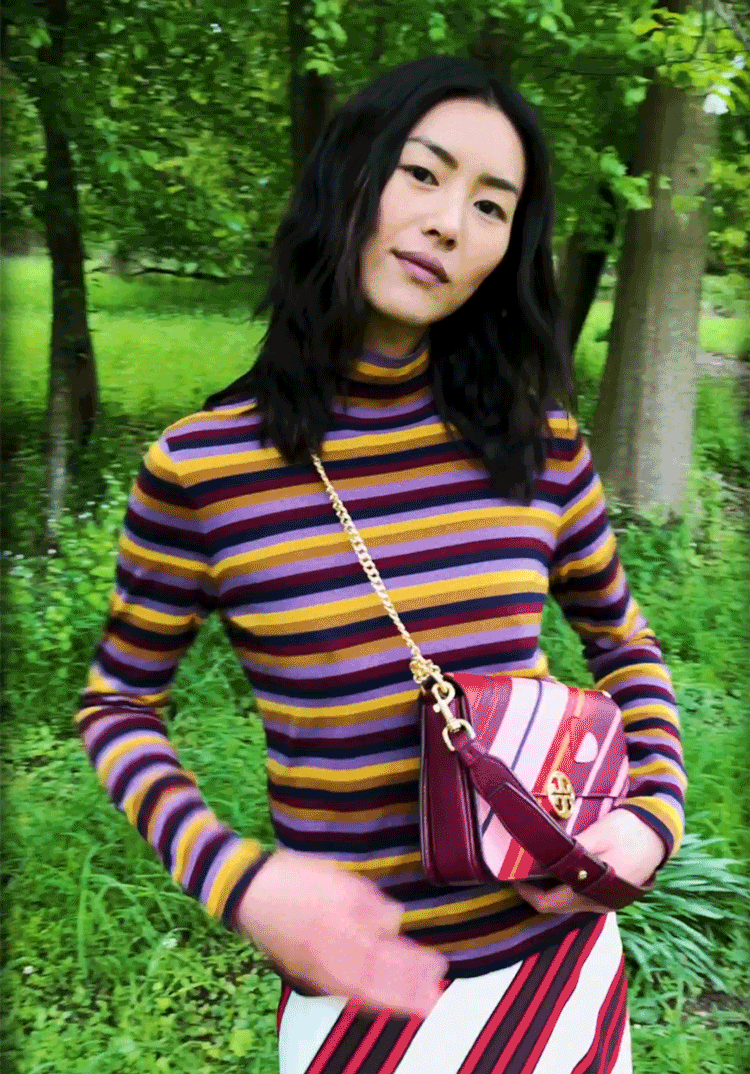 Liu Wen is widely recognized as China's first supermodel. Originally from Yongzhou, Hunan, she was discovered in 2006 after entering a modeling competition and quickly rose to international stardom. Her resume is comprised of a long list of firsts, including the first Chinese woman to be on the cover of American Vogue, among other ground-breaking firsts. She's been in several of our campaign shoots as well as walked our runway. Call us fans. This frequent flyer splits her time between New York and Beijing. We caught up with her in on location for Tory's Fall/Winter 2019 collection campaign in Rye, New York.
My favorite place to travel is…
It doesn't matter how many places I go, I still love China. It's my home country! As a model I've traveled to lots of places — but, of course I love Paris and New York. Also, one place I really love is Utah. It has the mountains and deserts, so you can ride a horse or take a hike. I'd love to go back there one day.
In my carry on bag…
I always pack one book and my iPad to watch a movie. I bring a lot of snacks— nuts and chocolate; skin care because the airplane is very dehydrating. I constantly reapply moisturizer and lip balm throughout the flight. I like to travel with a candle because I love the smell; I feel like it's something from my home. I have contact lenses, so I always have glasses with me as well!
Plane, train or boat…
Plane. Definitely. Actually, for me personally, I like long trips. I am on the plane from New York to China for over 14 hours in one stretch and I see this as my 'me' time. I can read a book, sleep, and then eat some chocolate!
I handle turbulence by …
I hold those chair handles and I'm like hmmm—hmmm. I try to relax because when the flight is bumping like crazy, you can't do anything. I try to keep myself peaceful and take deep breaths. Just thinking about turbulence right now makes me nervous. It's really scary, but it happens all the time, you know? We can't really control it.
My good luck charms for flying…
I don't really have any. I'm always happy to fly because I'm excited to go somewhere — maybe somewhere I've never been or maybe somewhere I've been many times. The first thing I do on the plane when I sit in the chair: I clean everything, and after I put my items out. Then, I put my headphones on to listen to some music to make myself calmer. I think reading and chatting with your friends are the best things.