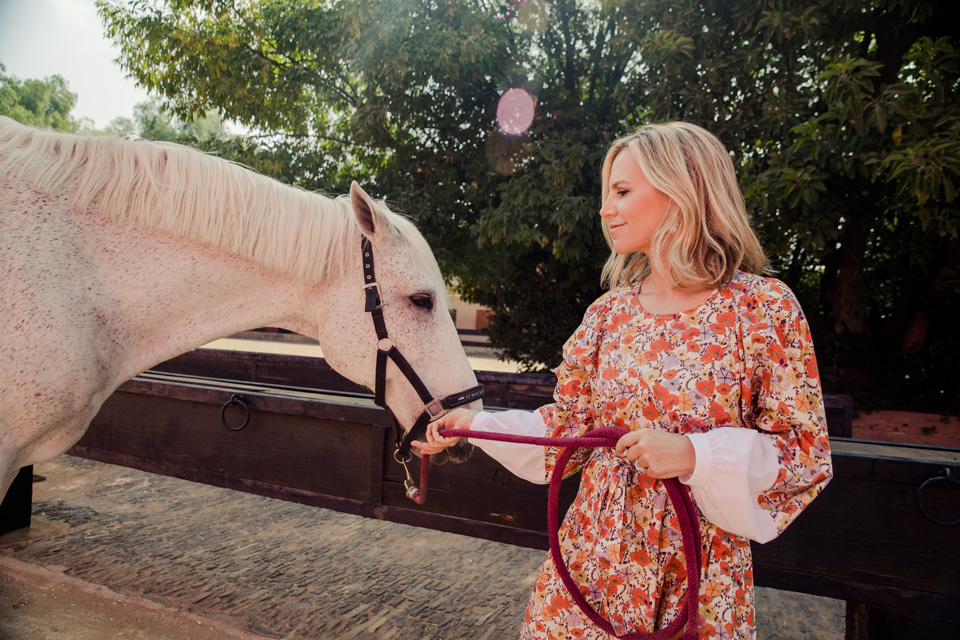 What inspired the Fall 2019 collection?
My design team and I started looking at the artists who have most influenced us — the Albers, Twombly, Rauschenberg. They all have one thing in common: they either attended or taught at Black Mountain College, which shaped the trajectory of modern art in America. When we approached the collection, we wanted to tap into the ideals and spirit of Black Mountain and its unconventional approach to education and art.
How does that translate to the collection?
As a former art history student, I've always been drawn to how creativity informs different mediums to move culture forward. I see the parallels of an artist's freedom with paint on the canvas similar to that of a woman mixing textures and prints with fashion.
Fall 2019 is a mix-match of revamped classics — floral prints, graphic stripes, menswear materials and romantic silhouettes. There's a modern eccentricity to raw fringe, exaggerated ruffles, knife pleats, cut-glass jewelry, deconstructed bags and sharp boots.
Do you have any favorite looks?
It's hard to choose. I love our Lila knee boots, done in black, tan and in a multi stripe. They are the perfect knee-high boot, disappearing under the hem of the midi skirt. The Double Lee is a new silhouette of my favorite bag — louche, slouchy and what I'm carrying this season. Both looks complement the print of the season, our "Black Mountain Floral", which we did in several color ways. It's ladylike but not precious, and it mixes well with men's-inspired coats and sportier puffers.
— Tory