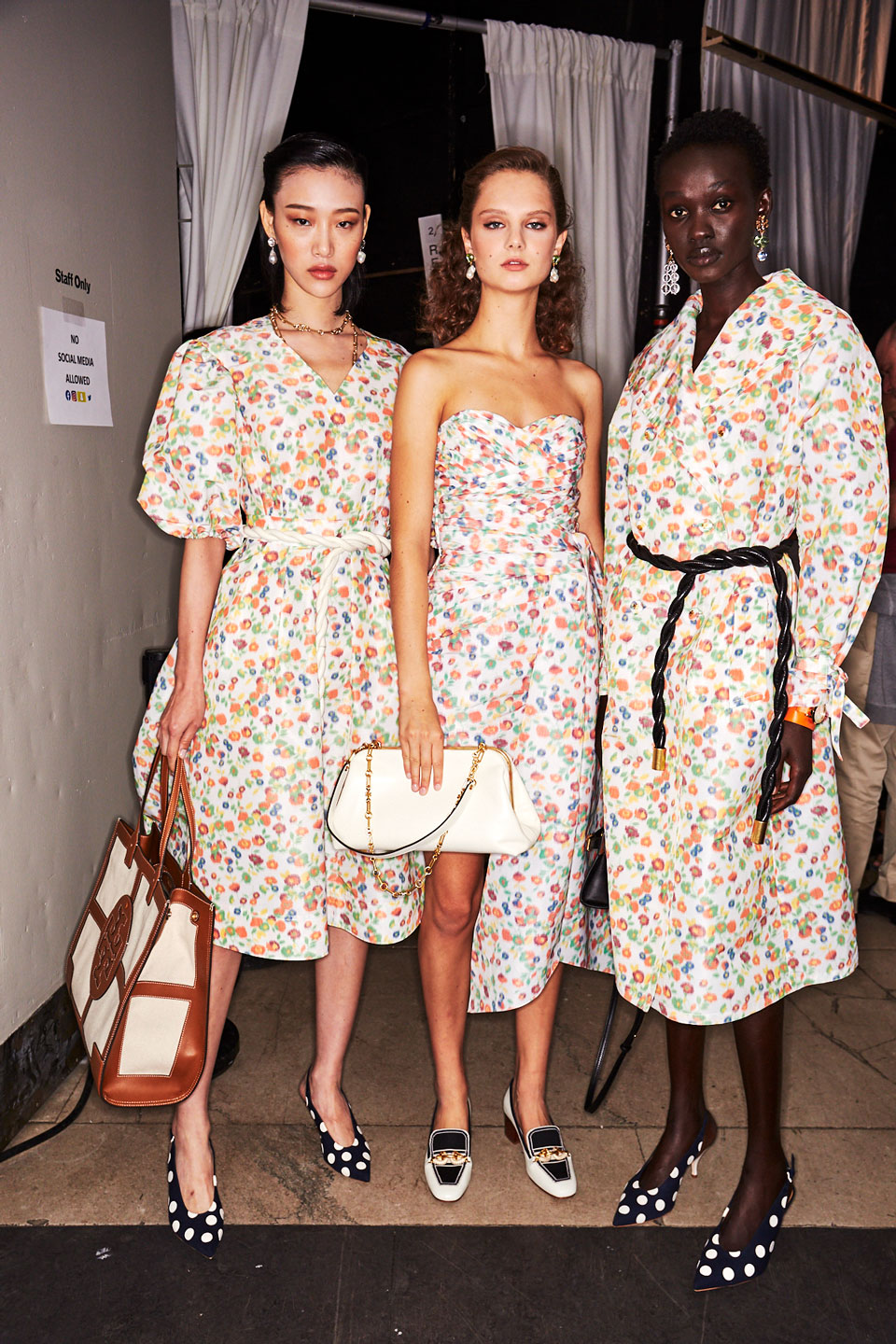 For Spring/Summer 2020, there is a nostalgia for all that fashion was in the early Eighties: a play on soft tailoring, an exploration of preppy elements and a love of novelty details.
Modern English
English gardens, darling bud prints and a young Diana Spencer with her wide white lace collars. The Spring/Summer 2020 runway leaned into the idea of flowers in all their glory — daisy-embroidered handerkerchief intarsia, a gentle pink floral done in two versions of a party dress (one with a post punk attitude, one with a sweeter vibe) and confetti blooms on structured taffeta pieces.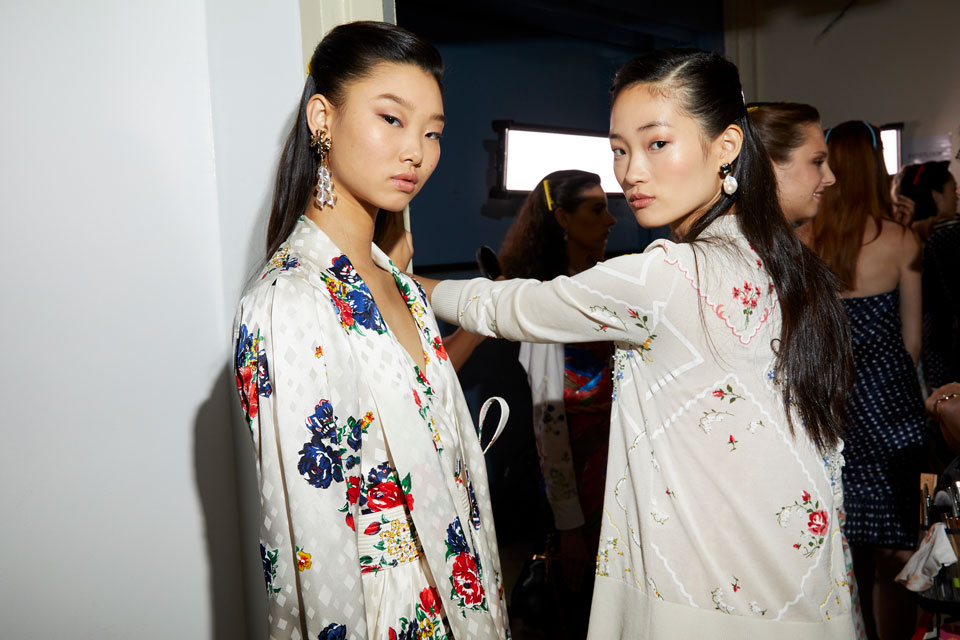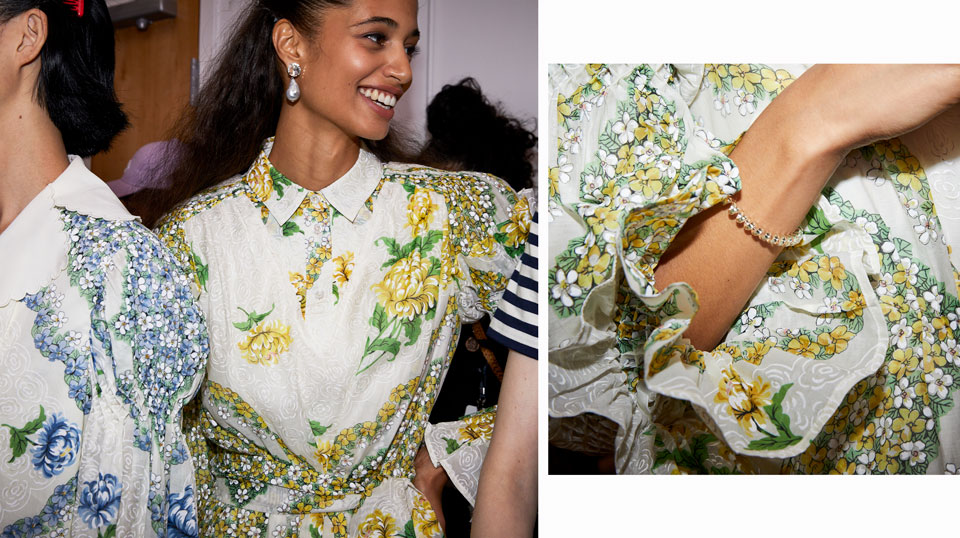 Totally Eighties
What goes around comes around. There was the brash, bravado side of the 1980s — as skewered in The Bonfire of the Vanities — and then there was the side of the decade that held a fun, effervescent charm. This is the era that gave us women like Diana Spencer and Annie Lennox (both referenced on the runway in different ways). This season, Tory looked to her own references — the ruched party dresses with a New Wave joie de vivre, sleeves with pumped up volume, tuxedo coats and jackets with gently tailored shoulders that are casually thrown over delicate white handkerchief dresses. Even logos, that staple of Eighties dressing, got a modern reboot on the runway, with the Gemini Link worked into a striped cotton top and skirt or its bold links clasped to great detail on a belted dress or, more subtly, lining a classic boyfriend cardigan.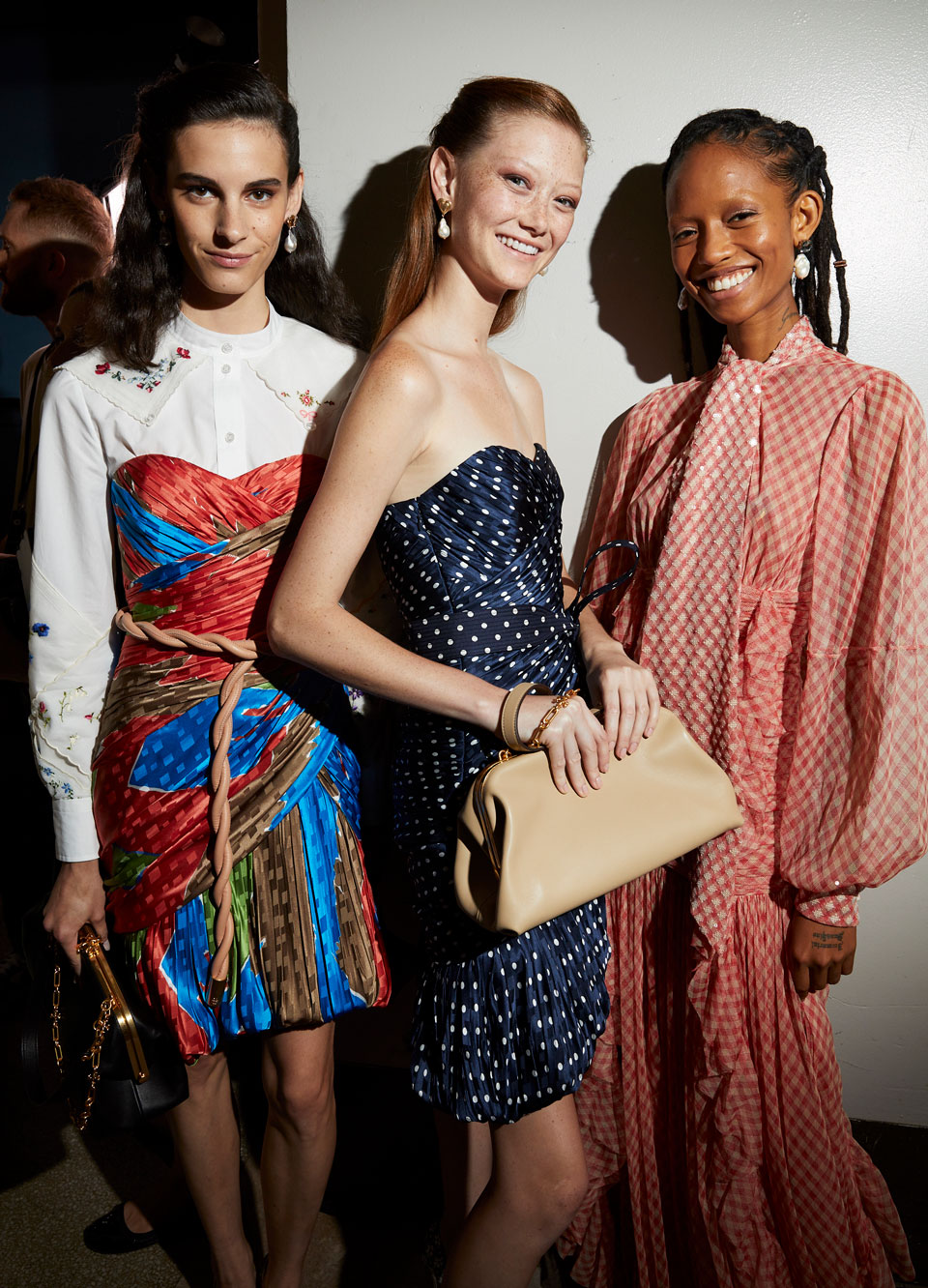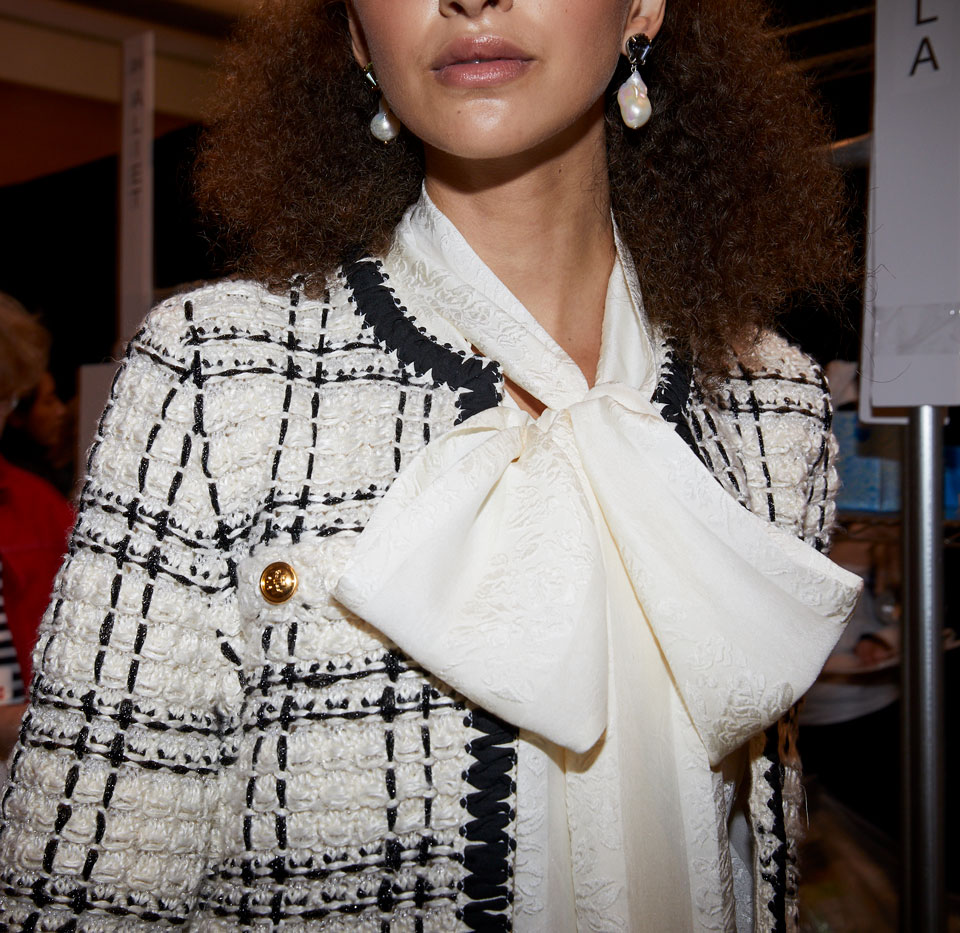 Pump Up the Volume
Going big for Spring. In line with the Eighties inspiration, there was a play on proportions and bold colors. Voluminous yet restrained taffeta dresses and skirts, reined in with quilting and twisted cord belts tied at the waist, bright poplin tops with puffs and poufs around the shoulders, and exaggerated pussy bows. Softly pleated trousers with wide legs that fell into sartorial puddles by the ground, topped with wind-catching trench coats and roomy jacquard sweaters . In a nod to off-kilter preppy, the iconic Madeleine cardigan appears in an oversized silhouette with logo buttons and contrast trim.