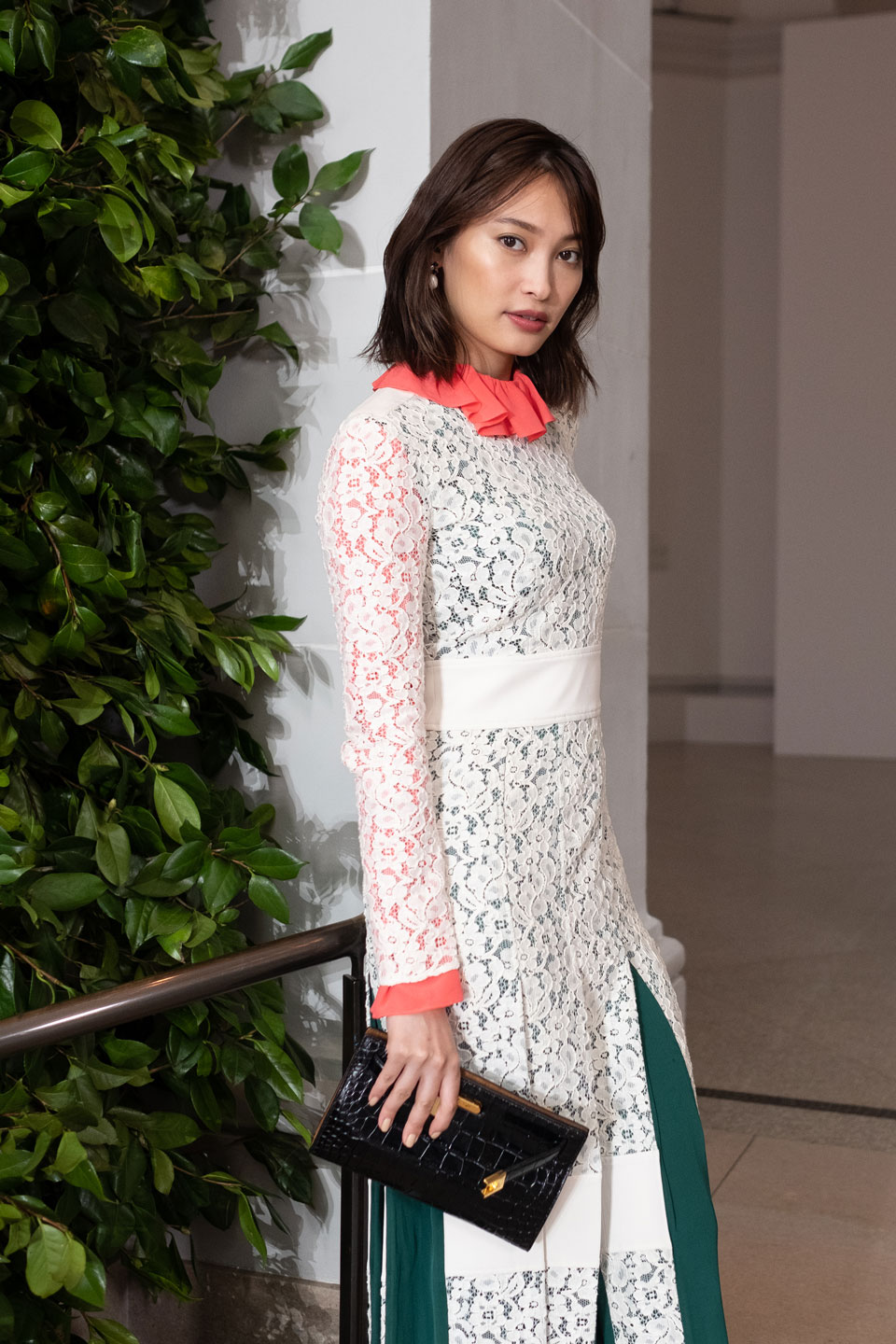 From the film set of her latest tv series to the front row of our Spring/Summer 2020 runway show, Aya Omasa has charmed fans everywhere — us included. Here, we speak with the actress about life on-and-off-screen.
I fell in love with acting when…
I was able to see a new world.
The dream role of a lifetime…
I would like to appear in a historical drama or to play the role of a mother.
When I am not in front of the camera, I like to…
Stretch
Favorite movie…
About Time, a British romantic comedy-drama.
The best thing about being on location is…
I like to shoot on location because I can feel nature and can be myself.
Next place I am traveling to…
Morocco
Favorite place to travel to…
Europe
I fell in love with acting when…
新しい世界を見られるところ
The dream role of a lifetime…
時代物、母親の役
When I am not in front of the camera, I like to…
ストレッチ
Favorite movie…
アバウト・タイム~愛おしい時間について~
The best thing about being on location is…
自然を感じることが出来るので、伸び伸び撮影でき、好きです
Next place I am traveling to…
モロッコ
Favorite place to travel to…
ヨーロッパ