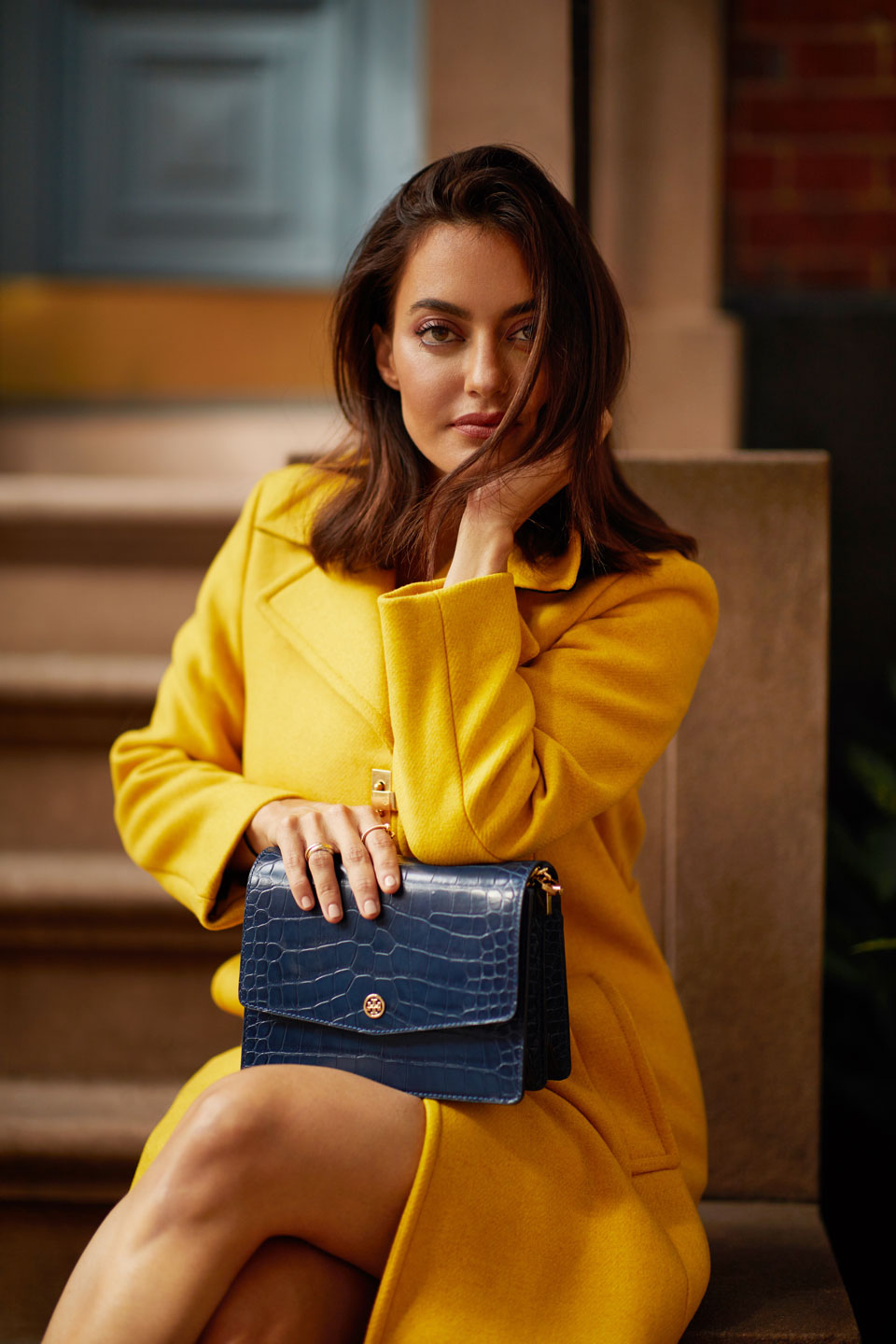 If you're not yet familiar with the Dubai-based influencer Karen Wazen, allow us to introduce you. Her personal style may have earned her attention via social media, but it's her energetic personality that keeps us coming back. Follow @karenwazenb to see why. Her inspiring fashion sensibility is equal parts streetwear and haute couture, and on Instagram she chronicles her life both off-duty with her family as well as when she's on the town. She flew over for Tory's Spring/Summer 2020 runway show, and Tory Daily spent time with her during her 48-hour trip to New York City. We photographed her in the West Village, outside of the Jane Hotel and had her share her travel tips for maximizing time in Dubai as well as the benefits of a window seat.
My favorite place to travel…
Beirut because that is where my family is, and it's always amazing to reconnect with family.
Always in my carry on…
I don't travel with a carry on because I like to be hands-free. I have a handbag with an extra phone battery and makeup remover for long flights because I don't like to sleep with makeup on.
Any rituals or superstitions with travel?
Not anymore, because I travel so much. Now I just get on the plane and fall asleep before takeoff.
Window or aisle? 
Window, always! I sleep throughout the whole flight and I don't like having to get up.
When in Dubai, make sure not to miss…
Don't miss out on having Arabic cuisine. The food is so good and Dubai is so perfect to enjoy it. Also, make sure to explore the old part of Dubai.