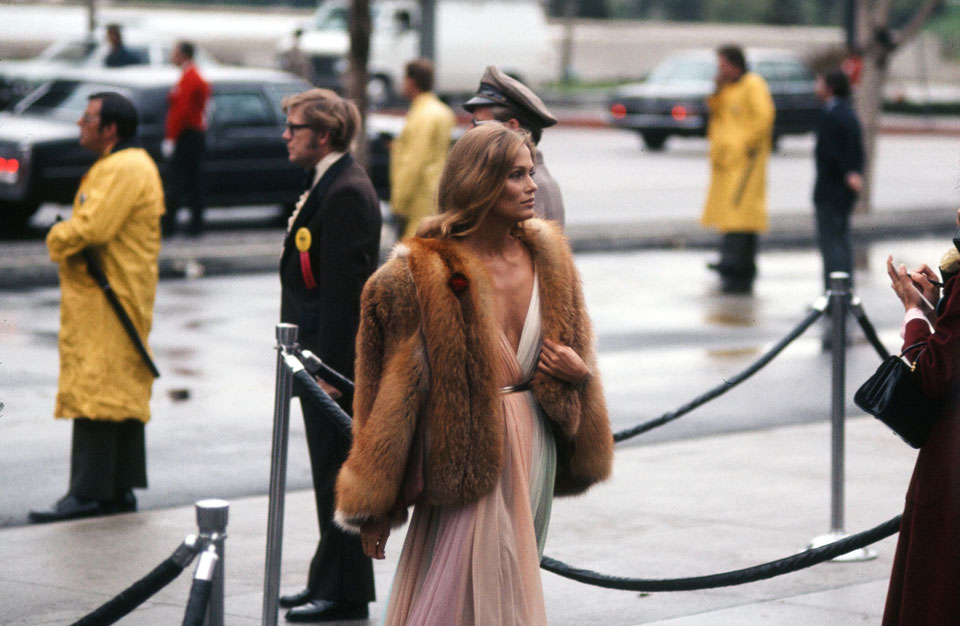 Happiest of birthdays to all of the headstrong Scorpios out there. From October 23rd through November 22nd, we'll be celebrating this water sign, known for being brave, loyal and — our personal favorite trait — ambitious.
Scorpio
Happy Birthday, Scorpio! This will be a powerful month for you since Mercury will be retrograding in your sign from November 1st – 21st. A retrograde is the time to review your life and release whatever doesn't serve you anymore. If you're up for a makeover, do it for your birthday present to yourself. The Scorpio in your likes to reinvent yourself on occasion . . . now is one of those times.
Sagittarius
You are in Sag luck this month because both Jupiter and Venus are in your sign. Venus will be in Sagittarius from November 1st – 26th. Venus is about beauty, art, pampering and love. See if you can do something very sweet for yourself in a Venus, loving kind of a way. Jupiter is good luck and Venus is love . . . the combination will mean a stellar month for you!
Capricorn
Capricorn is the executive of the Zodiac and commands an air of authority. With the party of planets in Capricorn now, you will feel every bit of an authority figure. Since these are slow-moving planets in your sign now, they will be empowering you for a couple of years. This is your strongest phase in your life to be your authentic self and let the world see how amazing you are. This is your time to shine.
Aquarius
Mars is moving through your house of international travel now. If you are in the mood for a trip, please indulge. Try a destination that you have never visited before and make it exotic and non-touristy. You will be ready for a fairly wild experience. Even if you can't travel, create an unusual opportunity for yourself.
Pisces
Early November will bring some peace and harmony to you. The Sun in Scorpio is in a very harmonious angle to your Pisces Sun. Allow the higher side of your watery Sun to come out this month. Make sure to take time for yourself to play, create, laugh, enjoy and relax.
Aries
Your power dates this month are November 8th – 10th. You will be put in a leadership position in a sticky situation. Never fear, you will be successful. In fact, you will impress others with your vision and will be respected even more. Future situations will seem easier after this experience.
Taurus
Mid November is your time to make some changes to your finances. Set up a meeting with your advisors and see what needs to be updated. Because of the wild planet, Uranus, being in Taurus now, you are up for more changes than usual. You are a bit more bold now than you were years ago . . . that's a good thing.
Gemini
Venus is in your opposite sign of Sagittarius now and is shining her light on your Sun. This is your month to open up to others more than you are doing. Even though your Gemini seems social, you value your privacy more than others realize. See if you can loosen up this month and be more childlike. Laugh, have fun and be a little silly. Gemini is very youthful so it's just fine to feel playful.
Cancer
Your power date this month is the weekend of November 15th. Your Sun in Cancer is a water sign and now there is a perfect triangle between other planets in water. There is harmony that weekend and it's the perfect time for a holiday party for your friends and family. Make is cozy.
Leo
The week of November 18th is your time this month to strut your stuff. Get dressed up, be seen and look your best. You know everyone will be watching you. Art, music and entertainment is favored now. These are all under the domain of Leo, so you will feel right at home. Go big.
Virgo
Your strongest time this month will be November 19th – 22nd. Your Virgo Sun is being supported by all the other planets who are also in earth signs. There is a big triangle in the sky now, ensuring that all those planets are working with each other easily. You will be able to make serious decisions during that time with confidence.
Libra
This month is all about relationships for you, sweet Libra. Since you recently found you voice with Mars going through your sign, you have a new strength that is begging to be seen now. Your voice is stronger than it maybe has ever been. Keep on speaking up . . . especially to those big authority figures.
蠍座(10月23日から11月22日)
蠍座
蠍座の皆さん、お誕生日おめでとうございます!11月1日から21日にかけて水星が蠍座で逆行し、今月はエネルギーに満ちた月となるでしょう。その期間は自分を見つめ直し、不要な物を手放す時です。自分を変えたいと思うなら、それを自分への誕生日プレゼントにしてみて。蠍座のあなたはタイミングごとに新しい自分を発見するのが好き。正にそんな時なのです。
射手座
木星と金星の両方が射手座に滞在しているため、今月は幸運に恵まれます。金星が射手座に滞在するのは11月1日から26日。金星は美、芸術、贅沢と愛を司ります。金星らしい愛にあふれた優しい方法で、自分を甘やかしてみては?幸運の木星と愛の金星のコンビネーションで、素晴らしい月になるはず!
山羊座
山羊座が星座内で高い地位につき、力を持ちます。今山羊座に滞在する惑星達のおかげで、影響力を持つ人達と関りが増えるでしょう。ゆっくりと進行する惑星達は、数年に渡りあなたに力を与え続けてくれます。この期間は、「本来の自分」となる人生においてまたとない機会。あなたの素晴らしさを皆に見せて。輝くときは今。
水瓶座
水瓶座の海外旅行のハウスに火星が侵入してきています。旅に出たい気分なら、ぜひ出掛けて。今まで訪れたことがない場所に行き、エキゾチックで普段の観光では出来ないようなことに挑戦してみましょう。とても大胆な経験が出来るはず。旅行は無理でも、いつもとは違う体験をする機会を作って。
魚座
11月初旬は穏やかで平和な時を過ごせそう。蠍座の太陽星座が魚座の太陽星座と、とても調和のとれた角度にいます。水のサインである蠍座の太陽星座の良いところを、今月は存分に発揮して。遊んで、作って、笑って、楽しみリラックスする時間を持つのを忘れないで。
牡羊座
11月8日から10日、あなたはエネルギーに満ちています。厄介な状況でリーダー的役割を果たすことになるかもしれません。上手くいくから心配しないで。あなたの視点は周囲を感心させ、ますます尊敬されるようになるはず。この経験の後は、今後起こる問題が簡単に見えることでしょう。
牡牛座
11月中旬は金銭面の見直しを図る時。改善点を相談する良い機会でしょう。野性的な惑星である天王星が牡牛座に滞在する今、いつもより変化を受け入れやすくなっています。数年前よりも大胆になっているはず…ポジティブな変化ですよ。
双子座
双子座の対向星座である射手座に今、金星が滞在しあなたの太陽星座に光を注いでいます。今月は今まで以上に、周囲にオープンになってみましょう。双子座は一見社交的に見えますが、実は周りが思っている以上にプライバシーを大切にするタイプ。肩の力を抜いて、子供のように純真になってみて。笑って、楽しんで、少しふざけてみたり。双子座は若さに満ち溢れているので、遊び心をもって楽しんで。
蟹座
11月15日の週末は運勢が高まります。蟹座の太陽星座は水のエレメントで、水に属する他の惑星達と今、完璧な三角形を築いています。調和がとれている15日の週末は、友達や家族とパーティーを開くのにぴったり。心地よい雰囲気づくりを。
獅子座
11月18日の週は、自分自身を表現するとき。ドレスアップして注目を浴び、最高の自分を披露して。みんなの視線はあなたのもの。アートや音楽、エンターテインメントがおすすめ。それらは獅子座が支配しているので、自然に携ることができるでしょう。攻めの姿勢で。
乙女座
今月あなたの力が最も高まるのは11月19日から22日。同じ地のエレメントに属する他の全ての惑星達が、乙女座の太陽星座をサポートしています。空には今、大きな三角形が描かれ、地の惑星達が互いに影響し合っています。この期間は、難しい決断も自信を持ってくだせるはず。
天秤座
心優しい天秤座の皆さん、今月のあなたのテーマは人間関係です。火星が天秤座に侵入したことにより、最近自身の声に目覚めたあなた。新しい強さを早く発揮したいとうずうずしています。これまでにないくらい、あなたの声は強くなっています。発言し続けて…特に影響力を持つ人達へ。