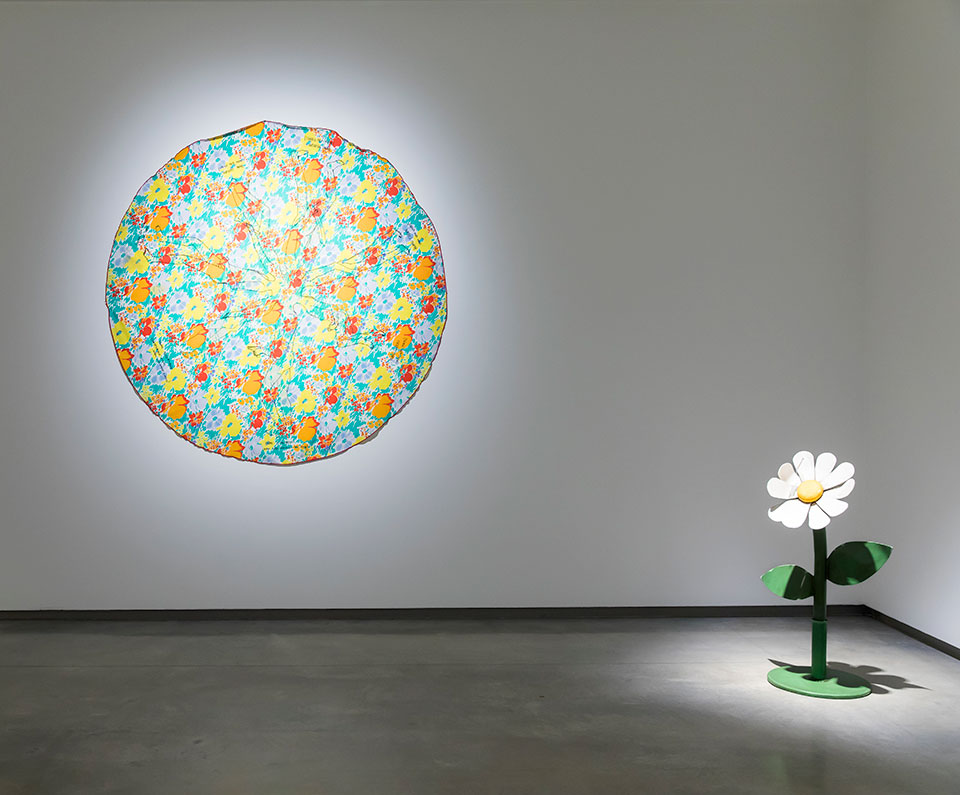 It's no mystery why so many artists dream of exhibiting at the Museum of Contemporary Art Australia. The institution, located in the heart of Sydney Harbor, draws more visitors than any contemporary art museum in the world. The best chance of getting work in the door: Inclusion in the museum's annual Primavera series. Each winter, MCA devotes one of its galleries to showcasing pieces by emerging Australian artists. For the show's latest iteration, MCA handed the reigns to Sydney-based painter and cartoonist Mitch Cairns who selected seven rising creatives. His picks, including Mitchel Cumming and Zoe Marni Robertson — whose work can be seen above — are on display until February 9th.
In her two decades as director of the museum, Elizabeth Ann Macgregor has overseen Primavera (the series itself launched in 1992). She's an absolute force of nature, and as the woman behind Primavera, she wields the power to radically jumpstart an Australian artist's career. Here, we speak with Macgregor about the significance of the exhibition as well as her own journey from art historian to contemporary arts dynamo.
For me, art is…
A way of understanding the world from different perspectives. It can help us connect and it makes the world a better place to live in.
 It's important to highlight young artists because…
They are producing the works that we will want to see displayed in museums in the future!
This year, I am especially excited about…
Having an artist make the selection rather than a curator. I am always curious about what artists are looking at and talking about.
 I became interested in art…
A while ago, when I met a group of Scottish artists in Edinburgh. I'd trained there as an art historian and until then I'dbeen immersed in the art of the past. Meeting contemporary artists got me excited about the art of the present.
 A piece of art that changed my life…
On my first visit to Tate in London, Mark Rothko's room of abstract murals was a revelation. I had no idea what I was looking at but it was awe-inspiring. It was my first experience of an artwork having such an impact on the senses.
 My dream dinner party guests… 
Would be a group of women artists that I admire. I'd bring back to life Artemisia Gentileschi, Frida Kahlo and Louise Bourgeois to dine with contemporary artists I have worked with at MCA: Lindy Lee, Maria Fernanda Cardoso, Tracey Moffatt and Julie Rrap. It would be a lot of laughs!
 The best advice I've ever received…
Don't try to be something you're not. I guess that's another way of saying, be authentic!
 I #EmbraceAmbition by…
Encouraging women who are starting out in their careers.
We at Tory Daily are inspired by smart, passionate women who #EmbraceAmbition and find ways to make their communities stronger. For information on the Tory Burch Foundation, which empowers women entrepreneurs to #EmbraceAmbition, click here.