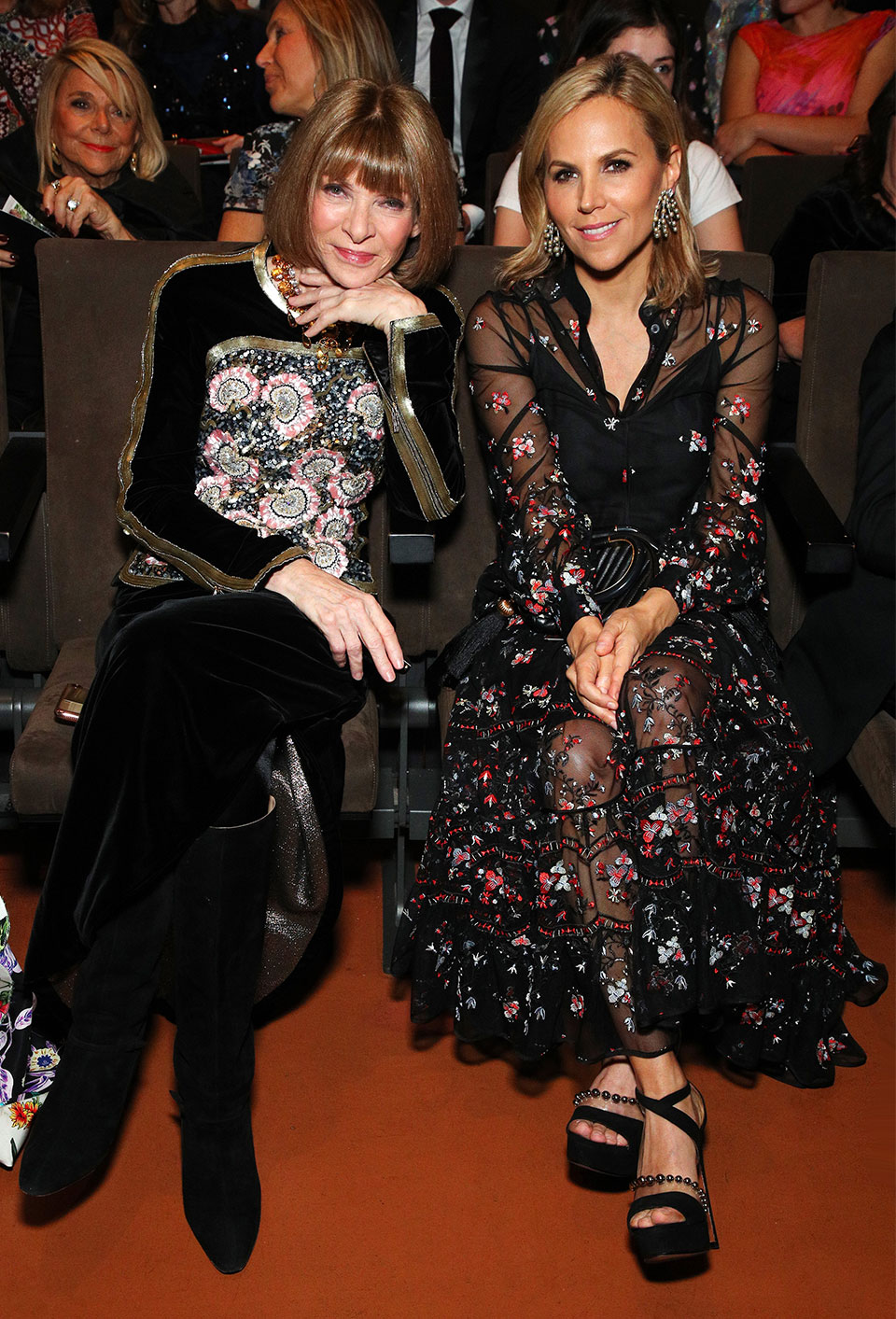 The smile on Reva's face said it all. She grinned, quite literally ear-to-ear, as Tory stepped up to the podium on Monday evening to receive her Glamour 2019 Woman of the Year award from Danai Gurira. Danai, who starred as the head of the all-women guard in Black Panther, introduced Tory, celebrating "the bold way she adorns women with class, flair, and fun, and the way she's working relentlessly to leave no woman or girl behind." When Tory took the stage, she thanked her mother, Reva, her team here at HQ and globally and reiterated her message about not being afraid, as a woman to embrace ambition. She said:
"To all the women here tonight and all of you that have a dream: I want you to remember that the world will say no to you in so many different ways, and the only thing I ask is that you say yes to yourself." — Tory Burch
This year's Glamour WOTY honorees included a master class of strong, empowered girls and women who are creating change globally. Charlize Theron spoke about the need for empathy, while Yara Shahidi, star of Tory's Holiday 2018 campaign, talked about the power of yes and no. Champion soccer player Megan Rapinoe espoused equal rights for all, while Ava DuVernay spoke about remaking Hollywood in the mold of all women and herself.  The Handmaid's Tale author Margaret Atwood looked to the future with hope. Perhaps because of moments like fellow nominee Greta Thunberg asking Jane Fonda to accept her award as the teenager was traveling the United States speaking out about climate change or representatives from RAICES taking the stage. Raices, a group from Texas, is a non-profit that provides legal help and advocacy for immigrant children and refugee families who have been separated due to immigration policies.
See more about the inspiring evening here.
We at Tory Daily are inspired by smart, passionate women who #EmbraceAmbition and find ways to make their communities stronger. For information on the Tory Burch Foundation, which empowers women entrepreneurs to #EmbraceAmbition, click here.