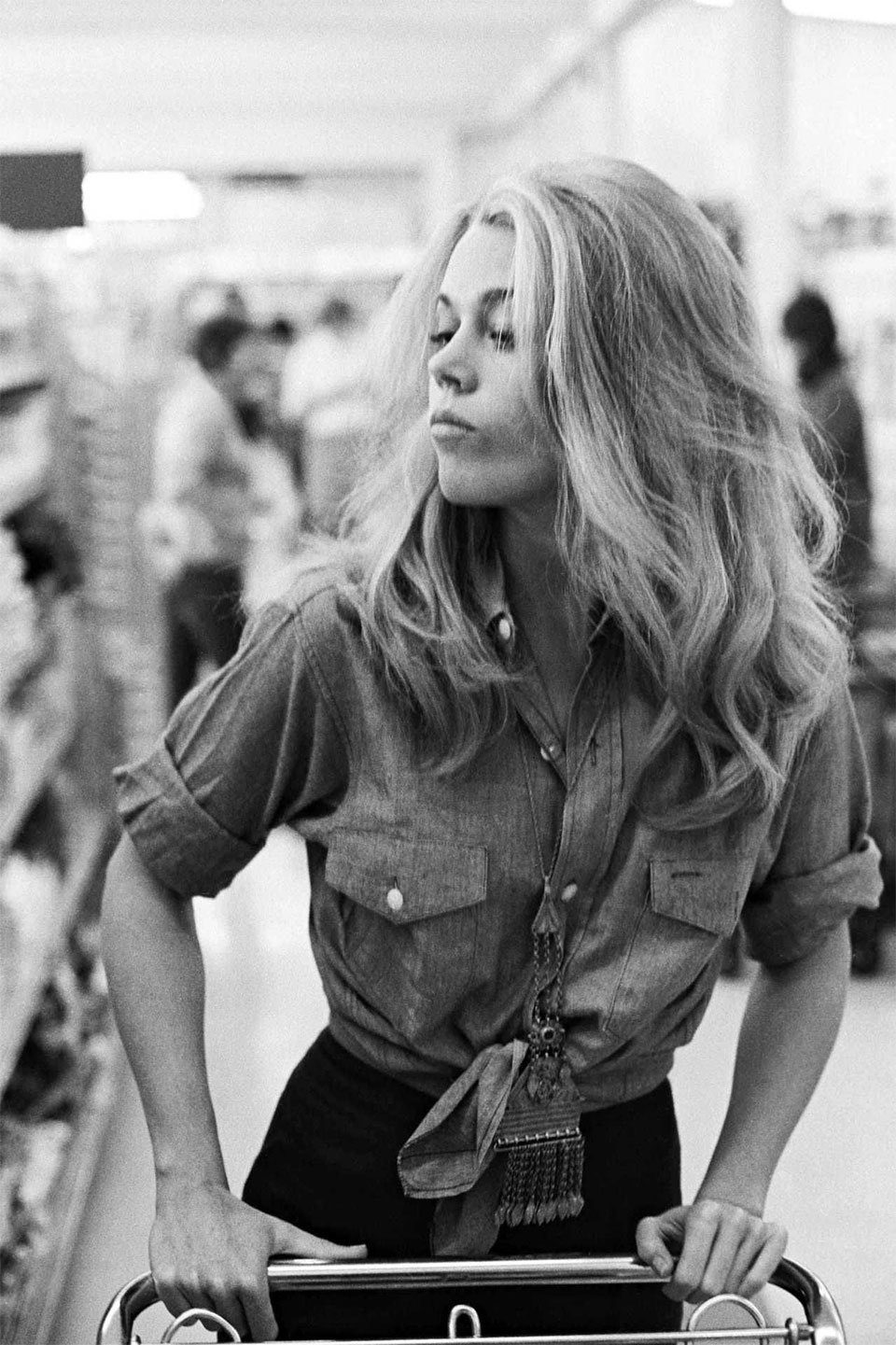 Well done, everyone! We've made it all the way to Sagittarius season (November 22nd – December 21st), more or less intact. This month's horoscopes are here to reward us, with visions of comfort food and clarity that will be super helpful in gaming the year ahead. Keep scrolling to discover your horoscope by astrologer — and Tory Daily contributor — Suzie Cox.
Sagittarius
Happy birthday, lucky Sag. Not only is it your birthday month, but both Jupiter and Venus are in your sign now. They are called "the beneficials" and bring good luck. Venus is leaving Sag on November 26th, so squeeze in some pampering before that date. Jupiter leaves Sag on December 3rd. Implement your dreams now . . . don't wait.
Capricorn
Capricorn is the sign that dominates the sky now. To add to the already big party, Jupiter is entering Capricorn on December 3rd and won't leave until December 19, 2020. This is your time to shine. There won't be this many planets in Capricorn again for a very long time. Be your best self ever. The next year is yours.
Aquarius
You have all those Capricorn planets going through your house of introspection. Don't feel bad if you aren't feeling social and instead just want to relax and enjoy your own company. Introspection and inner reflection about letting go of some past experiences is your mode now. Stay with it until you feel free.
Pisces
The first week in December is your power date this month. Your Sun is in a positive angle with Mars in Scorpio, which will give you an extra drive not normal to your gentle Pisces spirit. You will be able to move forward with a speed and force that will surprise others as well as yourself. You'll say, "I didn't know I had it in me."
Aries
Your Aries Sun is in a challenging angle to all those Capricorn planets now. You might need to stand up and speak your mind with authority figures. This is not the month to get a speeding ticket or to do anything risky involving the law or rules. The trick is to be authentically yourself without annoying others.
Taurus
This is your month to think ahead. Maybe do a plan for the next five years. Even if things change, you're letting the Universe know what you want. Uranus, the planet of surprises, is in your sign now, so your life will be changing. Think big and don't limit your dreams. Anything is possible if you believe it to be.
Gemini
The Full Moon will be in Gemini this month on December 11th. If you can manage to take a little road trip, this would be the time. If now, do something special for yourself. Try a new experience that you have never done before. It's ok to be little nervous. The excitement will drown that out in no time.
Cancer
The weekend of December 13th is your best day to have a little holiday gathering. Make sure to invite the oldest members of your family and bring photo albums and mementos. People will want to reminisce and talk about the past. Have comfort food and a warm ambiance.
Leo
Mid December is your time this month to go out on the town. With all the planets in Capricorn now, dress with elegance. Attend an art opening or the theater. Know that you will always have people looking at you, since you always stand out in the crowd. You must look your best at all times.
Virgo
This is a very good time for earth signs, like your Virgo Sun. The planet of excitement, Uranus, and the Capricorn party are both in a positive alignment with your Virgo now. This is your time to easily accomplish your dreams. Make a nice To-Do-List for the Universe. It's like asking Santa Claus for presents you want.
Libra
This is the year to have a holiday party. Plan it late in the holiday season — close to Christmas. Invite friends and family, especially those you haven't seen in a while. This is the year for intimate, homemade presents. They don't have to be fancy to mean a lot. Think wholesome, healthy and cozy.
Scorpio
Mars is now going through you sign of Scorpio and won't leave until January 3rd, 2020. This will bring a deep feeling of power to your very core and you will want to use it. Let the world know how strong you are with taking a leadership role in a project. People will be impressed by your initiative and boldness. Take charge and be proud.
射手座(11月22日から12月21日
射手座
幸運な射手座の皆さん、お誕生日おめでとうございます。今月は誕生日月なだけでなく、木星と金星が共に射手座に滞在しています。両惑星とも吉星と呼ばれ、幸運を運んでくれます。11月26日に金星が射手座から去ってしまうので、それより前に自分にご褒美をあげてください。12月3日には木星も去っていきます。夢を実現させるなら今…すぐに行動を。
山羊座
今、空を支配しているのは山羊座です。すでに多くの惑星が山羊座に滞在中ですが、12月3日には木星も加わり2020年12月19日まで留まります。人生で光り輝く時は今。こんなにも多くの惑星が山羊座に滞在するのは、この先当分ありません。今までで最高の自分になって。来年はあなたが主役です。
水瓶座
水瓶座の内省のハウスを山羊座の惑星達が通り抜けていきます。人と話す気分でなく、ひとりでリラックスしたいと思っても良いのです。今は内省と過去の経験を手放すために自分を見つめ直す期間。解放感を感じるまで、そのままでいて。
魚座
今月魚座にエネルギーが満ちるのは12月の第1週です。蠍座に滞在する火星に対して、魚座の太陽星座がポジティブな角度におり、温厚な魚座には珍しく強い意欲を与えてくれます。スピード感と勢いをもって前に進むので、自身も周囲も驚くことでしょう。「こんな一面があったなんて」と思わず口にでるかも。
牡羊座
今、牡羊座の太陽星座が、山羊座の惑星達に対して挑戦的な角度にいます。心を決めて、力を持つ人物に自分の考えを伝える必要が出てくるかもしれません。今月はスピード違反をしたり、法律や規則に反する恐れのある行動は避けて。周りの人に迷惑をかけずに、自分らしくいることが鍵となるでしょう。
牡牛座
今月は長期的な計画を立てましょう。これから先5年のプランを立ててみては。予定が変わったとしても、宇宙にあなたが何を求めているか知らせるのです。意外性を司る天王星が、牡牛座に滞在している今、あなたの人生に変化が起こります。思考は大胆に、夢を実現不可能と思わないで。信じれは、何だって叶えることが出来ます。
双子座
満月が12月11日に双子座に到達します。軽くドライブに出かけられるなら、ぜひこの日に。特別なことをするのもいいでしょう。今までしたことがないことに挑戦してみて。緊張しても大丈夫。すぐ高揚感に変わります。
蟹座
12月13日の週末は、小さな集まりを開催するのにぴったり。必ず招待すべきは家族で一番年上の人。アルバムや思い出の品も持ってきてください。みんな昔を懐かしんで思い出を語るのも良いでしょう。食べるとホッとする料理と、温かな雰囲気で楽しんで。
獅子座
お出かけするなら12月中旬がベスト。全ての惑星が山羊座に滞在する今、上品な服装に身を包んで。アートのオープニングセレモニーや映画館に出かけてみてください。人混みでもみんなの注目を惹くのだから、いつでも最高な状態でいるようにして。
乙女座
乙女座が属する「地」のグループの星座に良い時期がやってきました。変化を楽しむ天王星と山羊座の惑星達の両方が乙女座と直線に並び、ポジティブな影響を与えています。夢を簡単に実現することが出来るでしょう。サンタクロースに欲しいプレゼントをお願いするように、宇宙に向けてTo Doリストを作りましょう。
天秤座
今年こそ、ホリデーパーティーを開催しましょう。クリスマスに近い日に、友達と家族、特にしばらく会えていない人たちを誘って。心を込めた手作りのプレゼントを用意してください。気持ちを伝えるのに高価な品である必要はありません。健康的で、ヘルシーでホッとするものを考えて。
蠍座
火星が蠍座に侵入し、2020年1月3日まで滞在します。この影響で、あなたの心の一番奥深くで力がみなぎるのを感じ、それを発揮したいと思うようになるでしょう。プロジェクトでリーダーシップをとりながら、どれほどあなたにパワーがあるか世界に見せつけましょう。あなたの率先力と大胆さが、周囲をアッと言わせます。主導権を握って、誇らしげにいて!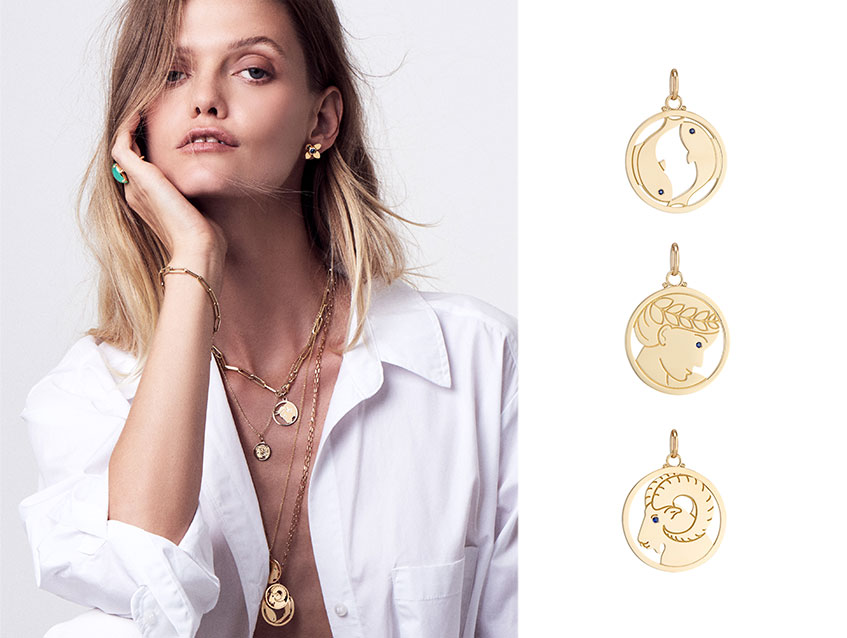 P.S. We Love You
Tory Burch alum Aurelia Demark charmed our socks off when she launched her eponymous jewelry line, inspired by a piece that the designer's mother created when she gave birth to Aurelia. The adorable range of child-portraiture and animal pendants were intended to be worn as tokens of the wearer's most beloved creatures. With her latest collection, 18 Karat gold pendants inspired by the signs of the Zodiac, fans can flaunt their own personalities.