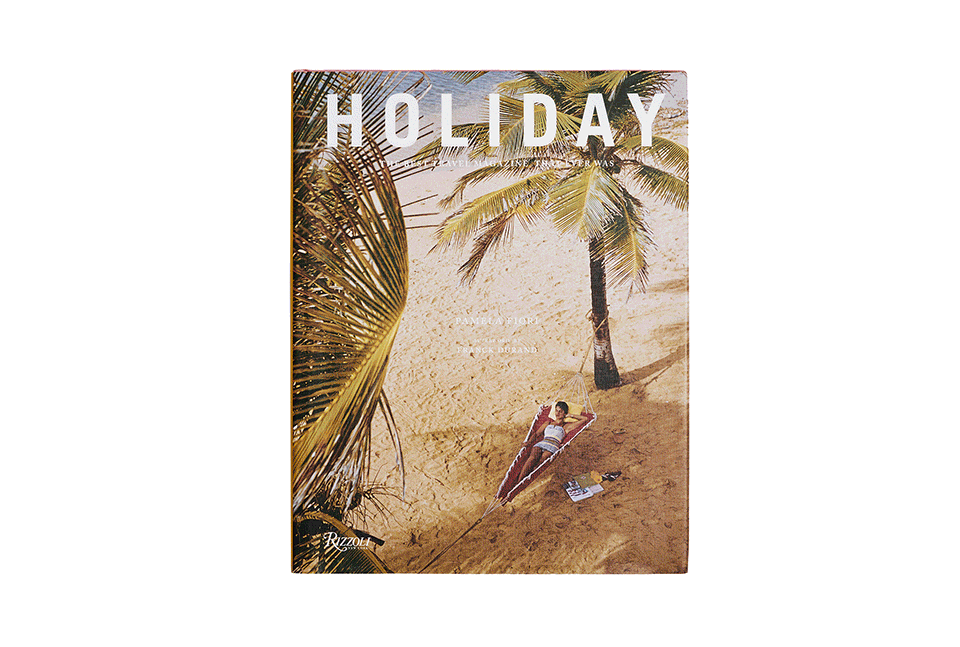 In the age of trip advisers and tripfluencers, planning (or even simply fantasizing about) a vacation is easier than ever. Still, convenience comes at a cost. Now that every corner of the universe is a single internet search away, the mystique and glamour that used to be givens in the world of travel are harder and harder to come by. That long-gone magic is mercifully back – in abundance – in Rizzoli's sumptuous Holiday: The Best Travel Magazine That Ever Was.
Long before becoming Editor in Chief of Town & Country, Pamela Fiori was a young staffer at Holiday, the jet-age bible to fun and adventure. A veritable carousel of poppy Holiday covers and article snippets is punctuated with Fiori's essays on the magazine's vaunted history. Launched in 1946, with a stated goal to celebrate "the pursuit of happiness" and to give readers "new keys to the doorways of recreation and travel… into fields of romance and adventure," the title would go on to publish accounts of the joys of the getaway by top-flight writers such as Joan Didion, Jack Kerouac and E. B. White for more than three decades. The artists that Holiday commissioned were no slouches, either. Included in the compendium are Madeline creator Ludwig Bemelmans's rendering of a pigeon keeper on New York's Lower East Side, photographer Robert Capa's saucy portrait of a French sunbather, and society photographer Slim Aarons's iconic snapshots of British royalty vacationing in midtown Manhattan.
Large enough to deserve its own steamer trunk, this coffee table book probably isn't what you want to pack on your next flight. But that's fine. The book is a wild trip in and of itself.