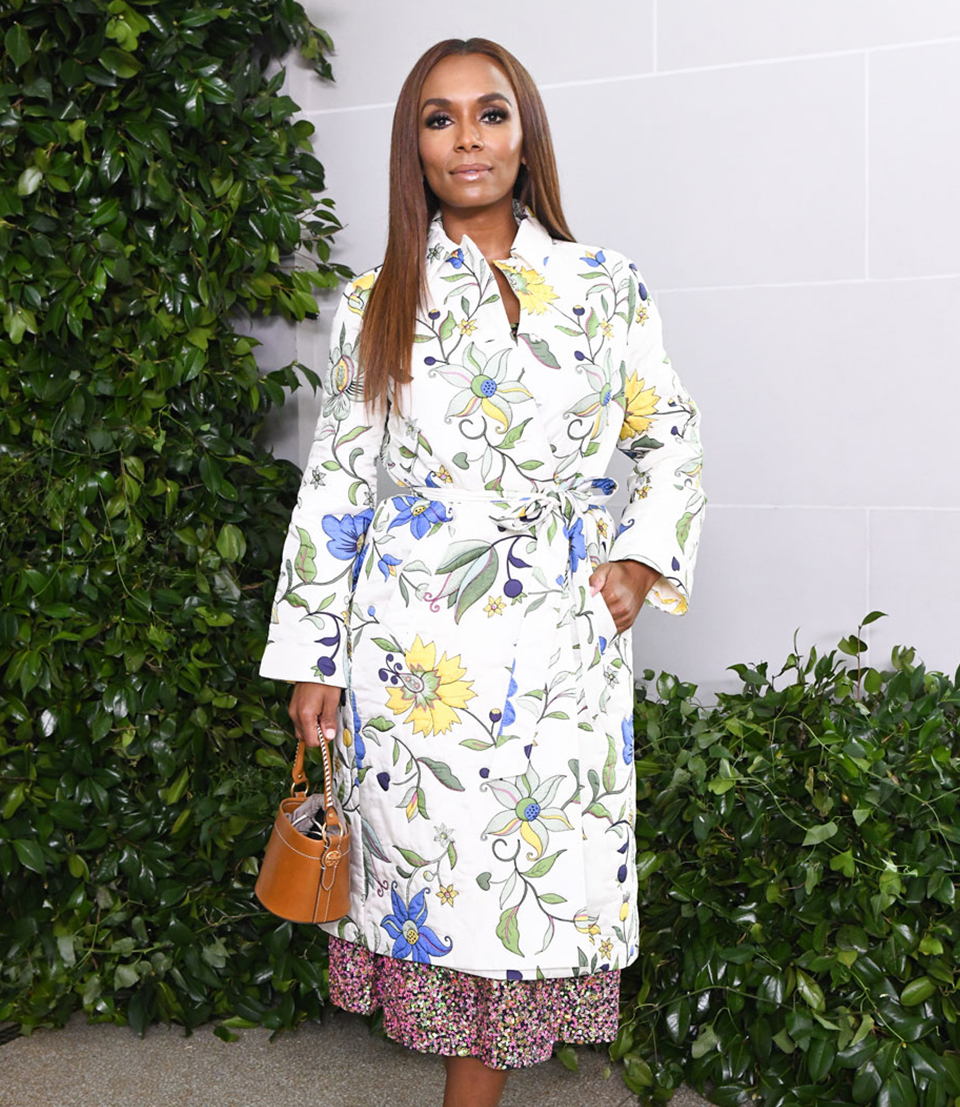 Janet Mock at the Tory Burch SS2020 runway show, in the
Quilted Trench Coat
.
If you want to be impressed, you've come to the right place. Janet Mock is smart, charismatic and ambitious (not to mention gorgeous). The transgender activist and best-selling memoirist was a writer, producer, and director on the critically acclaimed FX series "Pose" in addition to working as a director on Netflix's runaway hit "The Politician." A second season of "The Politician" is in the works, as are other collaborations between Mock and Netflix: The 36-year-old just signed a three-year development deal with the streaming company, and will be focusing on telling the stories of communities that have historically been overlooked by Hollywood. With a calendar as jam-packed as hers, we're delighted to hear she's headed home for the holidays (albeit also a little jealous since home is Hawaii). We somehow found our way into her busy schedule to swap holiday plans and traditions, including good food and family gossip. Make that smart, charismatic, ambitious and relatable.
I know it's the holiday season when…
I hear "All I Want For Christmas Is You" by Mariah Carey playing in stores.
And it smells like…
Frasier fir!
My favorite part of the holiday season…
Wrapping gifts for my niece and nephew.
Home is…
Honolulu, Hawaii.
Coming home means…
Good food and gossip about all my siblings!
What I love most about it…
Eating, drinking and cackling on the lanai with my family.
Favorite holiday memory from childhood…
Helping my grandmother bake desserts for Christmas dinner and getting to lick batter from the mixing bowl.
Favorite holiday traditions…
Going to grandma's house and comparing gifts with all my cousins.
My tips for surviving the holiday party season…
Eat before the parties to avoid hangry-cravings, and drink lots of water!
My favorite present to give…
First editions of favorite books, or chic cotton PJs!
This holiday I'm grateful for…
My health and the health of my loved ones.
On my wish list…
A first edition of Zora Neale Hurston's "Their Eyes Were Watching God" with the original dust jacket (it does not exist!)
Top 3 songs on my holiday playlist…
1. "Merry Christmas, Darling" by The Carpenters
2. "Santa Baby" by Eartha Kitt
3. "Have Yourself A Merry Little Christmas" by Bing Crosby
We at Tory Daily are inspired by smart, passionate women who #EmbraceAmbition and find ways to make their communities stronger. For information on the Tory Burch Foundation, which empowers women entrepreneurs to #EmbraceAmbition, click here.