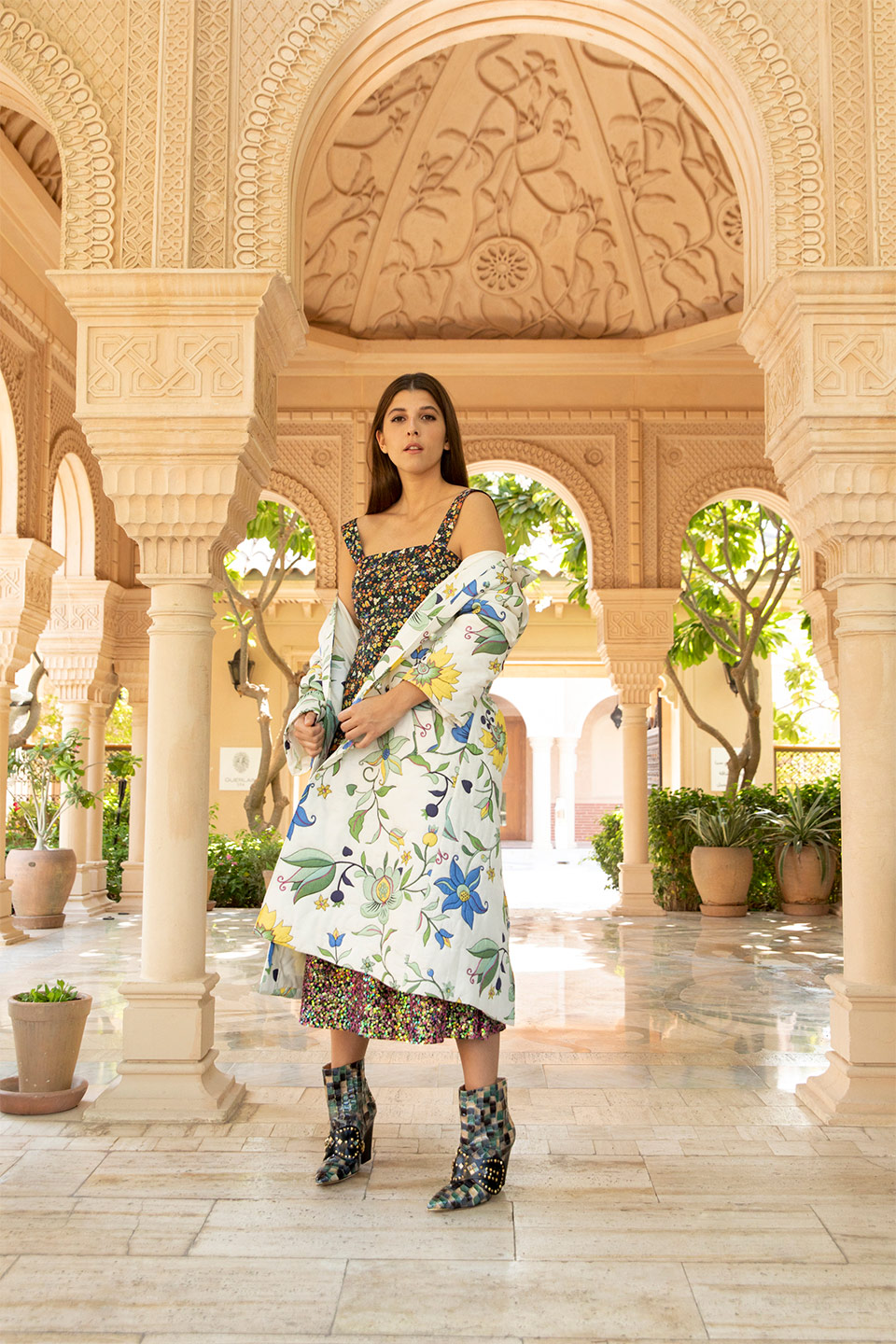 From dinners in Dubai to concerts in Rome to the streets of New York City, Mafalda has been in sync with Tory for years. What can we say? She wears our clothes well. The rising musician — who recently sported our embroidered Barn jacket and skirt in the video for her latest single, "Look Away" — was raised in London, resides in downtown Manhattan, and travels nonstop. (A recent Instagram post from Los Angeles prompted @gwynethpaltrow to comment: "Venia sin llamarme?? Malita!").
It was in Dubai, of all places, where we stole a moment with the princess of "dark pop," as some call her moody music. Which reminds us: She's a real princess, too: Her father is Prince Kyrill of Bulgaria and, her mother is HRH Princess Rosario of Bulgaria. Royally cool.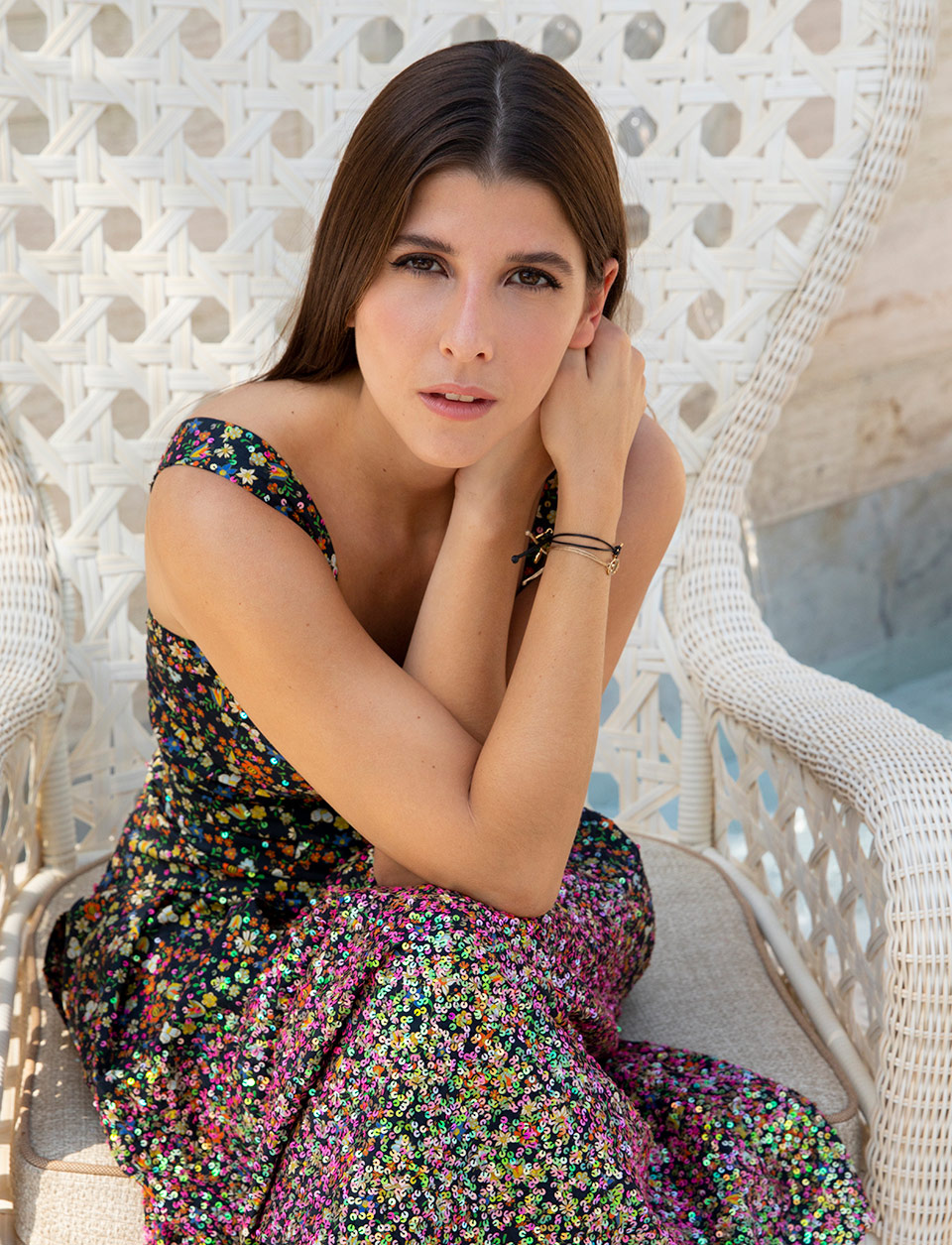 For me, the holidays mean…
Spending time with my family.
This holiday season, you'll find me…
In Mallorca. That's where my mother is from and I am really excited to be spending time with her and all my family.
Favorite holiday and New Year traditions…
Summer holidays are my favorite. I don't really have a tradition as every year it changes.
My favorite gift to give…
The gift of music!
My holiday-party style…
There is nothing more chic than a pajama look, and a sequin or sparkly suit is a must!
Go-to holiday movie…
"Love Actually" (and its soundtrack!).
My New Year's plans…
Going surfing in Panama with my dad.
When it comes to New Years' resolutions…
I always try and make them, but do I keep them? That's a different story.
My favorite Christmas song…
"White Christmas."
My favorite reindeer…
Prancer! Rudolf gets too much face time.