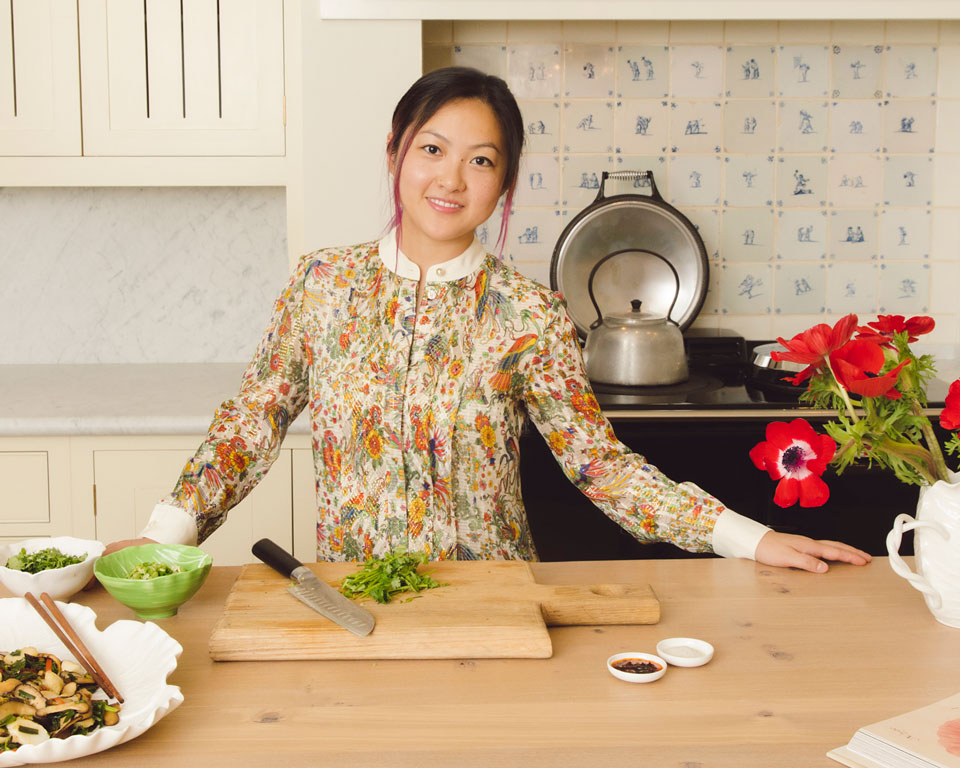 "Sometimes my food or the environments I create make people uncomfortable, and that's the point," says multi-hyphenate talent Jenny Dorsey, whose idiosyncratic approach to cooking could not be more refreshing. While so many of us pay more attention to our social media feeds than to the things we feed ourselves, Dorsey has made it her mission to carry out the tradition of "food for thought." From personal essays about her misadventures in reality food television to multimedia dinner and cocktail events that cause ticket-holders to question their long-held beliefs about culture and identity (the meals come with prompts to help get the conversation rolling), the chef, visual artist, nonprofit founder and writer is a creative force to be reckoned with. Born in Shanghai, raised in Seattle, currently living in Los Angeles with her mixologist husband, Dorsey's path to multi-media greatness has been circuitous. She was the youngest MBA candidate at Columbia Business School when she came to realize that traditional success didn't make her happy. She took a creative sabbatical and enrolled in culinary school, which led to stints at various "fancy-schmancy starred restaurants" and side jobs before setting up her culinary consulting business, which she continues to run.
Three years ago, while at an acupuncture session, Dorsey had a life-changing breakthrough. She realized that she wanted to do more, namely use food as an artistic medium to fuel storytelling. So she started her nonprofit Studio ATAO, which fuses food, technology, and old-fashioned conversation to transport people to new fields of perception. Her latest project, a multi-sensory meal held at the Japanese American National Museum in Los Angeles, blended Virtual Reality, poetry, and a six-course, three-cocktail dinner as a way to usher diners into a discussion of the Asian-American experience.
For her own Lunar New Year celebration, Dorsey cooks savory stir fried nian gao just like the dish her mother used to make. The coin-shaped rice noodles are said to signify good luck— "something we could all use in 2020." The dish is easy to make and derives extra flavor from ingredients such as tea-smoked tofu, vinegar, and fresh herbs. Most important, it's ridiculously delicious. "My cooking is usually complicated, but sometimes I'll make an exception," she says with a laugh.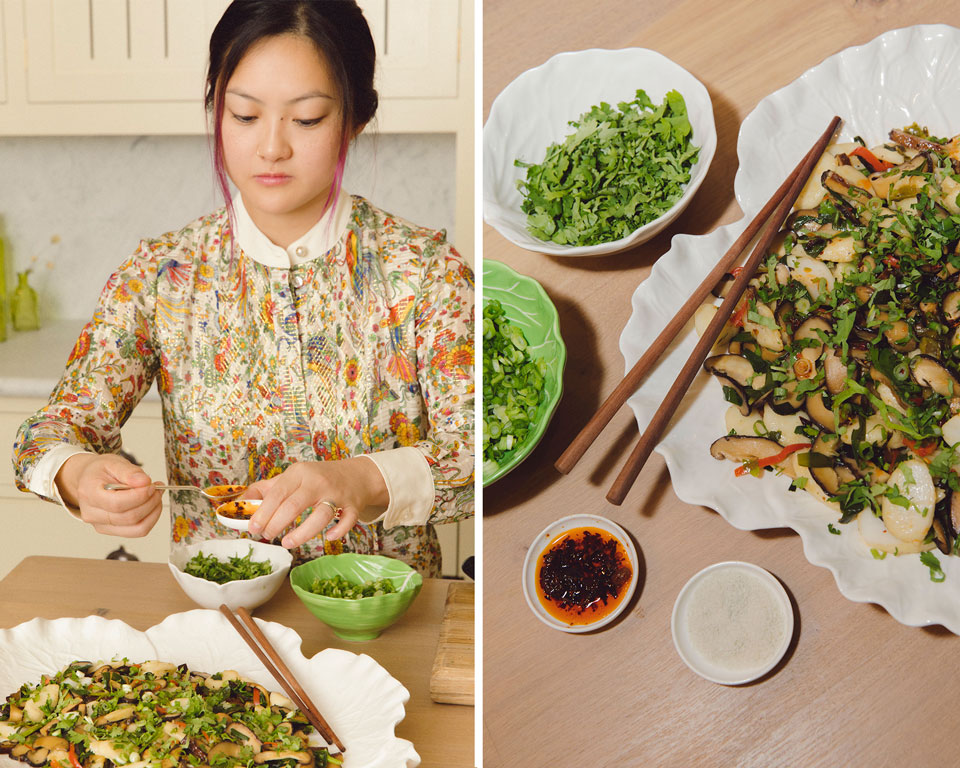 Growing up, my favorite Lunar New Year traditions included…
My family and I would always attend some sort of potluck — sometimes we hosted it, sometimes a friend hosted it. It would be a veritable feast of food, with dishes from various regions where each of our family friends immigrated from (with many of the aunties adding their own "twist"). My absolute favorite thing to do was to make two passes through the food, fall asleep to Planet Earth on the couch afterwards with the other "kids" (even when we are adults, we remain at the kids table), then wake up to the adults playing cards and sneak another round of cold leftovers before dessert.
And new traditions I've started myself…
My husband and I have started hosting bi-weekly hotpot Sundays at our apartment with friends, so that's a new tradition we'll likely also employ for Lunar New Year.
This year I'll celebrate by…
Hosting a special rendition of my nonprofit's flagship series, Asian in America, at the Japanese American National Museum in historic Little Tokyo in DTLA!
My favorite food for a New Year celebration…
Oh, so many to choose from! Probably my mother's liang pi, it's so refreshing and vinegary and herbaceous I think I eat the vast majority of it at each potluck. I also love stir-fried nian gao because it soaks up sauce so well and you can acquire a mean wok hei on it if it's done properly.
My tips for creating an unforgettable Lunar New Year party at home…
Prep is everything. Be kind to yourself and choose recipes that batch easily and can be pre-made and reheated so you aren't stressed in the kitchen during your LNY celebrations. I also always recommend giving your guests duties from the get-go—bringing certain items (e.g. dessert, champagne, etc.) or tasks (e.g. polishing and setting silverware, serving drinks). Teamwork makes every event better.
My Chinese zodiac sign is…
A horse!
We at Tory Daily are inspired by smart, passionate women who #EmbraceAmbition and find ways to make their communities stronger. For information on the Tory Burch Foundation, which empowers women entrepreneurs to #EmbraceAmbition, click here.