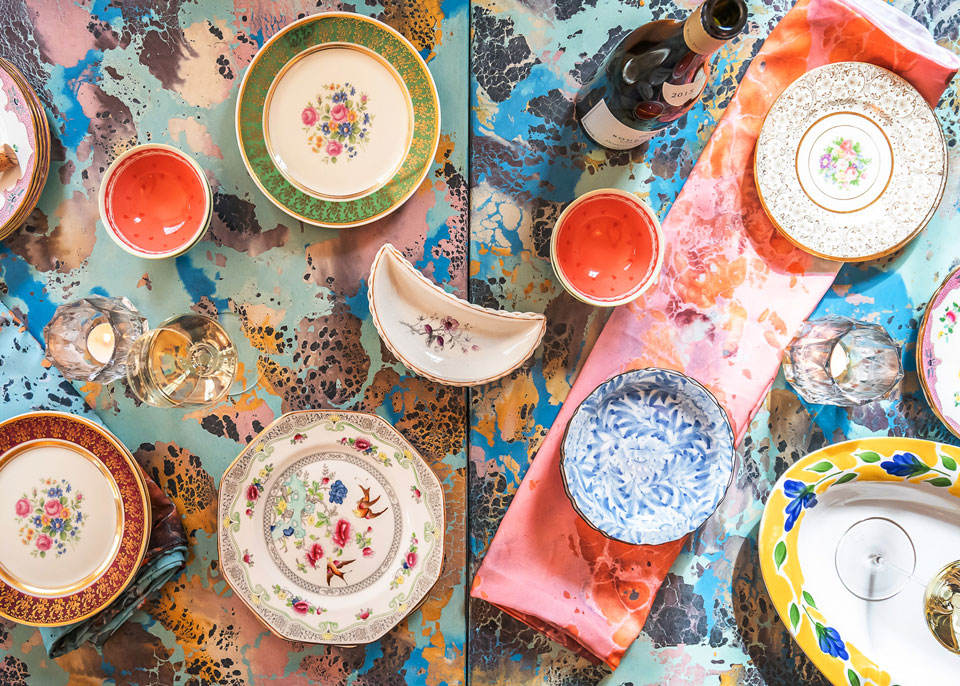 Imagine going to a dinner party where you never have to worry about helping with the dishes, or following up with a reciprocal invitation. You don't even have to remember to pick up a bottle of wine along the way.
At Niche Niche, rising cocktail impresario Ariel Arce's clever new West Village supper club, a rotating team of superstar sommeliers sort out the wine list. They also set the tone: Flipping the script that dictates most dinner pairings, with the choice of food informing the beverage selection, the four-course menu at Niche Niche—cooked in the open kitchen by a talented home team of chefs—revolves around the evening's pours.
It's wine-first in other ways, too. On the night when Tory Daily visited Niche Niche, a former Italian social club that has been converted into a cozy den with overlapping rugs, mismatched vintage plates, and Polaroids featuring past guest sommeliers as wallpaper, we tasted a bracing Adrien Renoir Le Terroir Champagne blend before we'd even taken off our coat. Le Coucou's Sommelier Erin Heany had selected a quartet of what she called "bastard wines," made of overlooked grapes and vineyards, all from France. The bubbly was followed by what she called a "peachy" Patrick Piuze Aligoté. Then came the reds, first a Gamay from Yohan Lardy, and then a light-bodied yet substantial Jura from Domaine du Pelican Arbois Trois. It was all perfectly complemented by the meal: burrata and homemade focaccia, brown butter hamachi crudo, roast chicken with crispy carrots and buttery mashed potatoes, and chocolate mousse with pistachio cream.
We can't wait to invite ourselves over again.