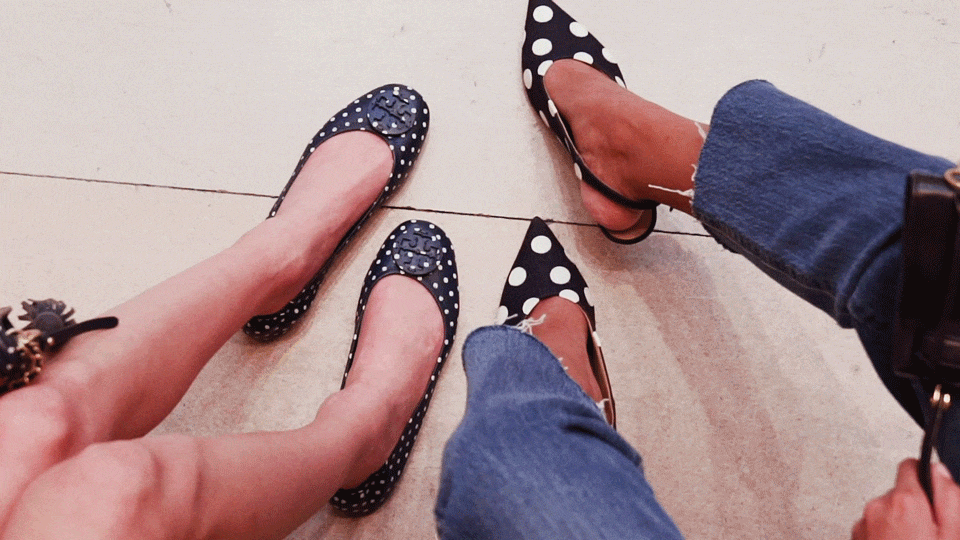 We'd like to have a word with the college counselor in "Legally Blonde" who told Elle Woods, "Harvard won't be impressed that you aced History of Polka Dots." The print (that's not really a print) brings with it notes of fun and fizz… but it can be a challenge to get the hang of, especially at first.
The trend is bubbling up this spring, and the new collection is chock full of delightful dots. But how to embrace the circle? We turned to three extremely fashionable colleagues for a spot of advice.
Gloria Baume, Fashion & Style Director
If polka dots aren't part of your regular rotation…
A good place to start is a polka dot shirt. Our uber-chic navy and white polka dot shirt has quickly become my daily (and nightly) go-to! For work I wear it with my high waisted khaki trouser, chic buckle belt, shrunken burgundy cardigan, and heels. On the weekend I wear it with my favorite Levi's and loafers or, for the evening, with my navy slim satin pant, men's tux jacket and slingback stilettos.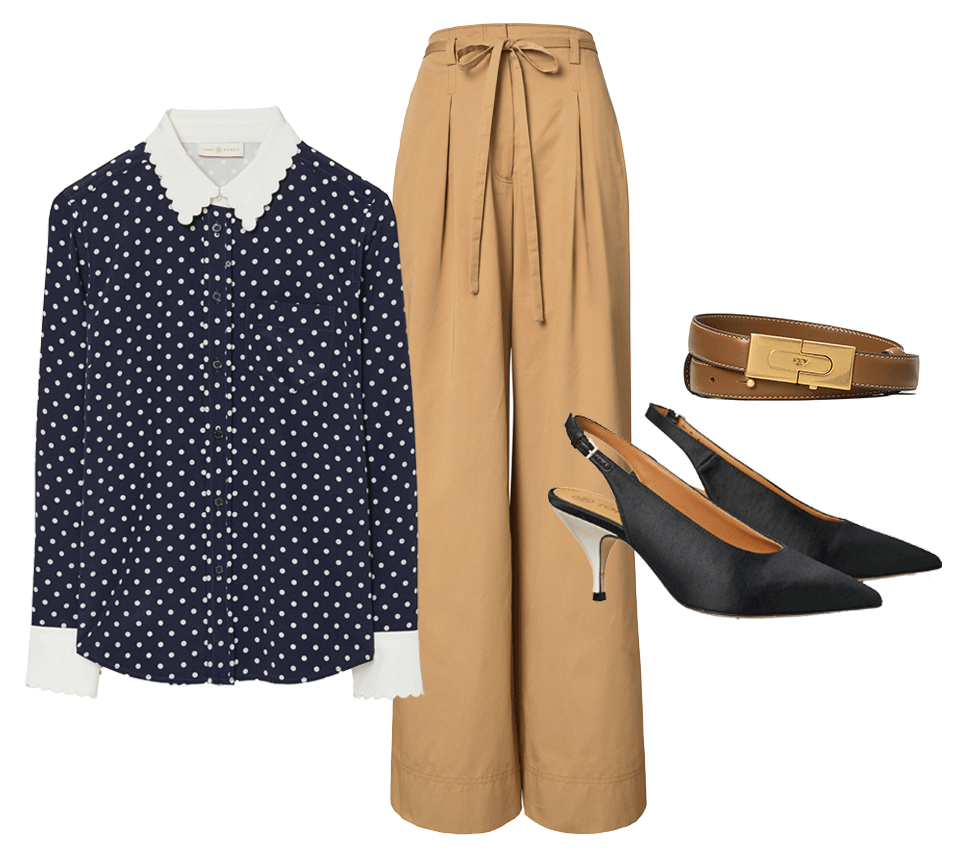 Grace Harris, Art Director
If you are nervous about adding a new print to the mix …
Treat it as a solid! Wear with stripes, other polka dots (large or small) and on anything. More is more ? ?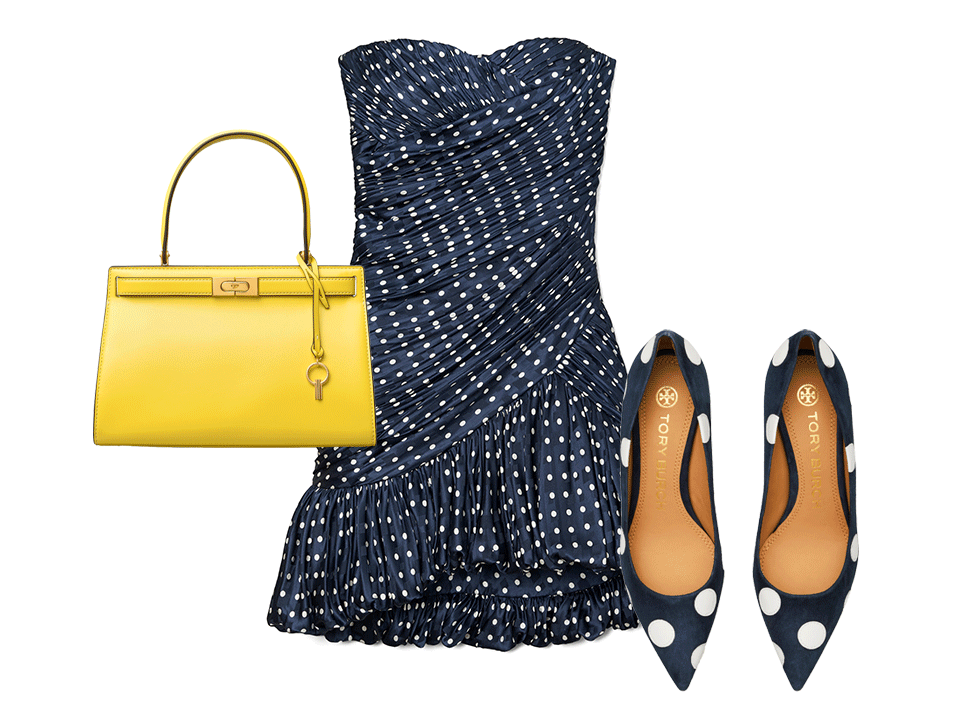 Margaux Knox, Senior Associate, Brand and Product Marketing
If you want to wear them as an accessory…
I adore our polka dot slingbacks. They are super chic, but also a little whimsical (truly the best of both worlds). I'd wear them with a pair of light-wash vintage Levi's, a big navy sweater, and a soft, oversized clutch.