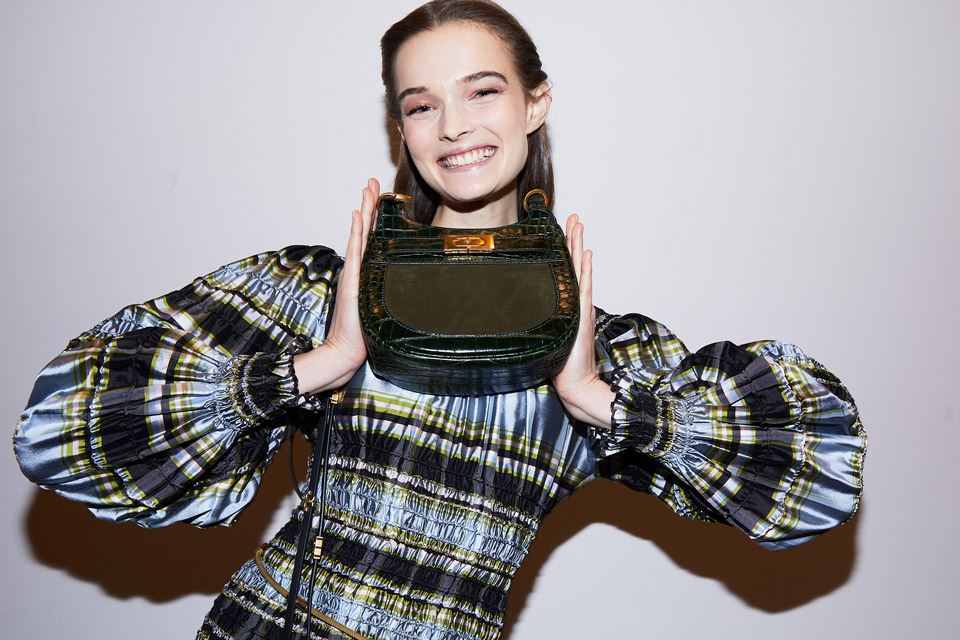 Ever since the brand's inception in 2014, bags have been an essential part of the Tory Burch DNA. Creative women and their ability to make change was a key message for FW2020, and several of the label's classic bags were the starting point for deconstruction and reinterpretation. Meanwhile, a new family member made her debut.
Saddle Up
The same Italian leather and craftsmanship that made our Lee Radziwill bag an instant classic are adapted into an effortlessly chic saddle silhouette. Worn as a crossbody, it lends any outfit instant cool.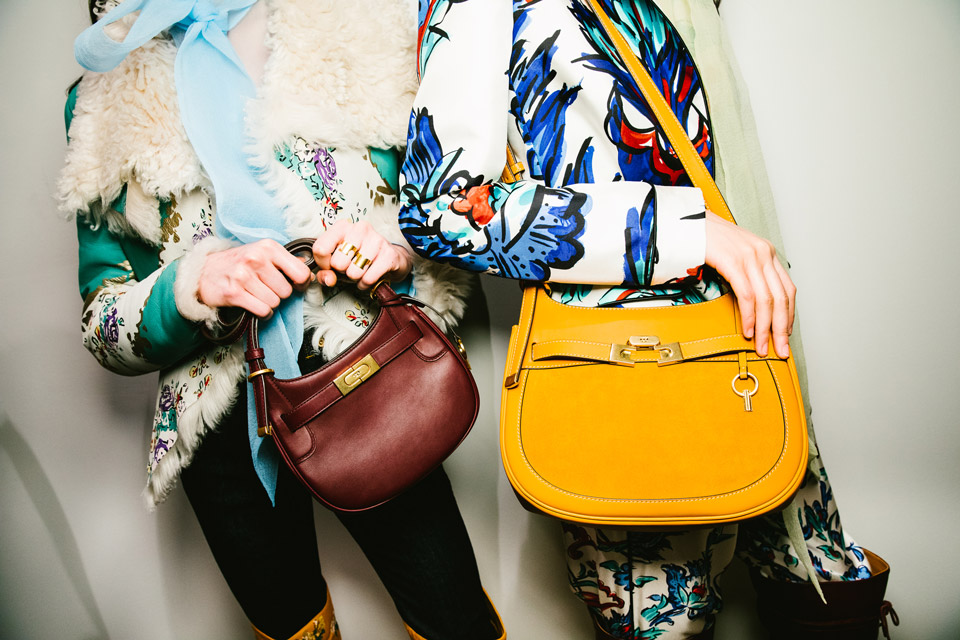 Its an… Eleanor!
The latest addition to the Tory Burch bag family, the Eleanor makes a strong and ladylike statement with its heavily structured silhouette and unique twisted construction rope chain. A resized Tory Burch logo adds shine and an infusion of playfulness to the power dressing that dominated the runway.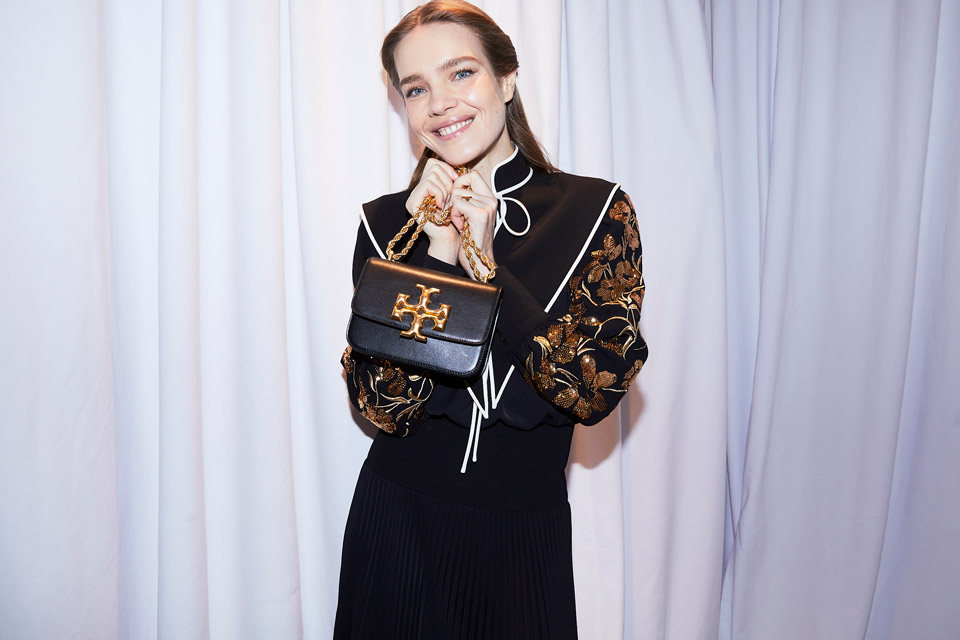 Playtime
Fans of the Double Lee Radziwill bag will be thrilled to see the latest updates to a favorite. From shearling borders that gesture at Hudson Valley chic to floral prints that lend femininity and artistic notes to a bold and elegant form, the evolution of the Lee is a beautiful thing to behold.