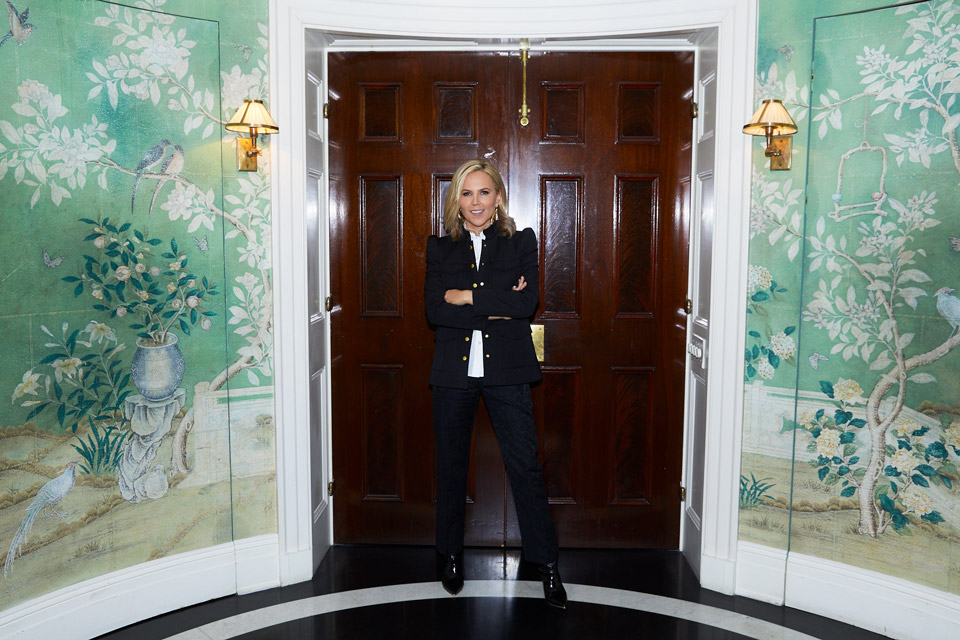 5:15 AM
Wake up — though PY and I barely slept. Too much excitement.
5:30 AM
Starting the day with newspapers, coffee, and playtime with my dogs Chicken and Slim…
5:45 AM
Time for hair and makeup — the perfect opportunity to get focused and review notes for backstage interviews.
7 AM
Time to leave for Sotheby's. I'm thrilled to be showing at this iconic New York institution — and one so close to my home!
7:15 AM
En route…
7:30 AM
This year's inspiration: female artists who are stepping out of the shadows and finally getting their due. We looked to women who were among the Dutch Masters but barely got any credit. Another key inspiration (and collaborator) was Francesca DiMattio, a contemporary ceramicist whose work takes classical techniques and forms and repurposes them in a way that is absolutely brilliant. We've borrowed ten of her sculptures for the runway, and she designed a pattern that appears throughout the collection. I can't wait to see it live!
7:45 AM
The clothes are getting steamed, and I'm ready to start pre-show interviews.
8:45 AM
Show rehearsal, with Nian Fish directing and the models wearing our newest Tory Sport tracksuits. Nian should have her own podcast of positive thinking. I love listening to the pep talks she gives the models so they can get into character. We're doing two rehearsals this season. This is my favorite part of show day. It's a moment of calm when it's just the team and me.
9:50 AM
Guests are starting to arrive. The energy is high and we're taking care of a few finishing touches. Wrapping up backstage interviews with WWD and Vogue before I say a quick hello to Julianne Moore. She looks incredible in Pre-Fall 2020.
10:10 AM
Show time! We're doing something different for the soundtrack this season, which I worked on with my friend Q-Tip. There's a live performance by the singer Alice Smith. She's singing "You Don't Own Me" — I can't think of a song that's more perfect for this show's theme.
10:35 AM
Rounding up family and friends for a backstage photo. It's a post-show ritual — I have one photo for every season.
12:30 PM
What a show! The live musical performance was incredible. The design team and I are at Indochine for our traditional post-show lunch. We couldn't do it without our stylist Benjamin Bruno, and the best beauty team — Diane Kendal, Guido Palau, and tenoverten.
4 PM
Meet up with my team to review video of the show. We're so happy with the way it came out. From Alice Smith's musical performance to the Francecsa DiMattio prints, it could not have worked out better.
7:30 PM
Dinner with my family. It's so nice to unwind with the people I love.
9 PM
Finally, time to turn my attention to somebody else's show. It's the Oscars. I'm exhausted, but I'm going to stay up to see who wins the Academy Award for best actress. What a day for creative women!